November 21, 2007 – AdventureTRAK, Inc. has announced the highly anticipated arrival of the SPOT Personal Tracking Device.
SPOT is a brand new GPS personal tracking system satellite messenger unit that is available for sale or rental.
The SPOT GPS personal tracking system is designed to work with total satellite-based communications.
This means that the unit should be able to function virtually anywhere in the world, even in areas that do not have any mobile coverage whatsoever.
SPOT users can be tracked via Google Maps by authorized users if they wish.
It can also send out a variety of messages to friends, family or emergency response personnel using one of the three integrated communications buttons on the device.
Checking in to let others know that you're OK, sending a non-emergency request for assistance, or even sending a 911 message to a G.E.O.S. Emergency Response Center to get help on the way are all possible with SPOT.
"This is a really cool GPS tracking device" said AdventureTRAK General Manager Jeff Emde "and for less than $250 out the door, it's a great tool for anybody to have if you ever find yourself in an area with weak cell phone coverage, or with no coverage at all.
You can send for help, check in with family, and even convey your position to others with the push of a button."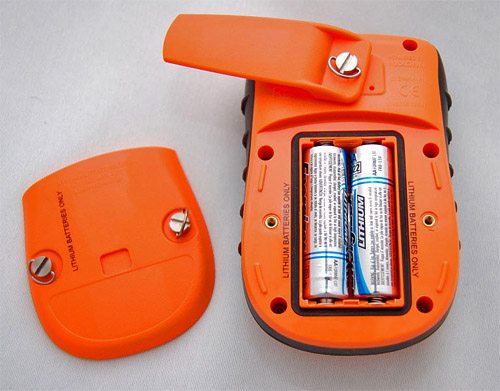 SPOT units are available for purchase for $149.99, plus a 1-year service plan of $99.99, or for rent for the special introductory rate of $25 a week.
All AdventureTRAK rental units will come equipped with optional features such as live internet tracking capabilities and global search and rescue coverage of up to $100,000 in the event that you find yourself in a life-threatening position.
AdventureTRAK is an authorized dealer of GPS units from SPOT and OmniScout, a GPS tracking system for vehicles and other assets, and they also sell satellite telephones and accessories from Iridium.
AdventureTRAK will soon be operating the AdventureTRAK Command Center 24 hours a day so that all customers will have the ability to contact a live representative and receive directions, roadside assistance, or emergency response services from virtually any location.
SPOT Product Features
SPOT is the world's first satellite messenger. SPOT sends your exact GPS coordinates and selected messages over commercial satellites to tell others of your location and status.
SPOT works around the world, independently of cellular networks.
SPOT features four key functions that enable users to send messages to friends, family or emergency responders, based upon varying levels of need:
– Alert 9-1-1 – Dispatch emergency responders to your exact location
– Ask for Help – Request help from friends and family in your exact location
– Check In – Let contacts know where you are and that you're OK
– Track Progress – Send and save your location and allow contacts to track your progress using Google Maps
SPOT uses the GPS satellite system to determine a user's location and the SPOT satellite network to transmit that location and the user's status.
The SPOT satellite network is a commercial satellite network with a proven 99.4% reliability rate while processing over 6 million messages a month – the equivalent of 2.3 messages per second.
SPOT GPS Product Specifications
Satellite coverage works around the world, independently of cellular systems, with outstanding reliability.
7.37 ounces
More affordable and more functional than Personal Locator Beacons (PLB), cellular-based GPS trackers, and comparable handheld devices. Unit Cost: $169.99 USD (MSRP) Service Fee: $99.99 USD annual OR $9.99 USD monthly subscription charge.
Optional features include automatic tracking service (SPOTcasting) and guaranteed extraction service for countries or regions with non-responsive emergency services.
Coverage: SPOT works around the world, including virtually all of North America, Europe and Australia, portions of South America, Northern Africa and Northeastern Asia, and hundreds or thousands of miles offshore of these areas.
Battery Life: Includes 2 AA lithium batteries; under normal usage a full battery charge should meet or exceed: power on, unused: Approx. 1 year; SPOTcasting tracking mode: Approx. 14 days; 9-1-1 mode: Up to 7 consecutive days; SPOTcheck OK/√: 1900 messages
SPOT Operating Conditions
SPOT works around the world virtually anywhere
Operating Temperatures: -40°F to +185°F
Operating Altitude: -300 feet to +21,000 feet
Floats in water
Waterproof to 1 meter for up to 30 minutes
Humidity Rated: MIL-STD-810E Method 507.3, 95% to 100% condensing; Salt Fog Rated Per MIL_STD 810E Method 509.3, 5% NaCl, 95% distilled water;
Vibration: Per SAE J1455; Random, 20 Hz to 2000 Hz, 0.04g2/Hz, one hour per axis
Drop: Dropped twice on all six sides from one meter onto hard surface.
Certifications: OSHA certified Intrinsically Safe to Class 1, Division 1, Group A-D standards.
ROHS and WEEE compliant.
Certified to FCC and CE emissions, immunity and safety regulations.
Meets FCC part 25 regulations, Canada type approval, CISPR Publication 22 (1985 1st Edition), RTTE Directive (1999/EC), IEC 60950 safety standard, and European EMC Directive 89/336/EEC.
For more information, visit the AdventureTRAK website or the Spot Satellite Messenger website.