Before winter there have been enough hot days to test and confirm the cooling effectiveness of the Italian-made Spidi Summernet women's jacket.
It comes in black, white or pink and white at less than $140.
Mrs MBW likes the fact that the jacket is nicely shaped to show off a women's curves, rather than being a lumpy nondescript shape.
There are also adjustable straps on the sides and hip "expansion" zips to enhance fit to most shapes.
Both my wife and my daughter have been able to wear the large-size jacket even though they are different sizes.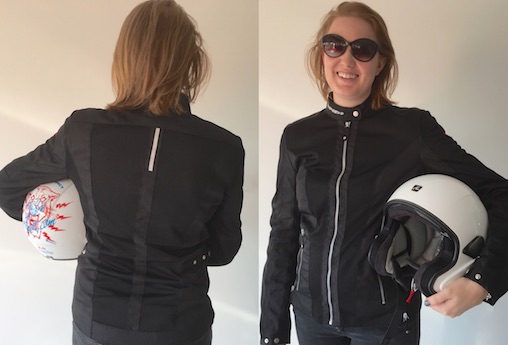 The washable jacket is about 50% ventilated, especially in the important chest, sleeves and back.
Although it feels light and flimsy, Spidi says it is made with a "highly resistant fabric". They aren't more forthcoming with information, but it's comforting to know that Spidi makes protective gear for many racers.
For crash protection, it comes with removable CE-approved Multitech and Forcetech armour in the shoulder and elbows and there is a pocket in the back for an optional back protector.
You can also get an optional waterproof and breathable membrane, and a warm fleece lining.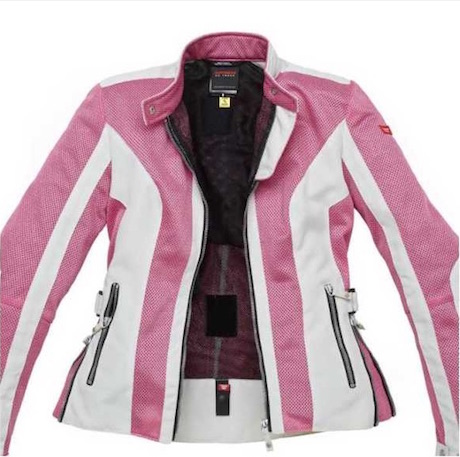 It comes with a mesh liner which wicks away sweat and keeps the jacket material comfortable against your skin.
While there is only one internal velcroed pocket, there are two secure zipped pockets on the outside.
Instead of a zip attachment for pants there is a practical clip attachment which simply loops trough the pants belt to stop it from riding up and exposing your back in a crash.