Cafe Race-ify Your Speed Twin
I'm going to say it… I think the Speed Twin is a little bit understyled. Now I'm not obsessed with radical bikes or anything, but for a motorcycle that's going to run you around $12,500 all in; it just looks as though it's missing… something.
I'm a huge Triumph stan, I'm buying a Street Triple RS come spring next year so I have nothing against the brand itself, but there's no problem with adding a few more spices to a boring dish, right?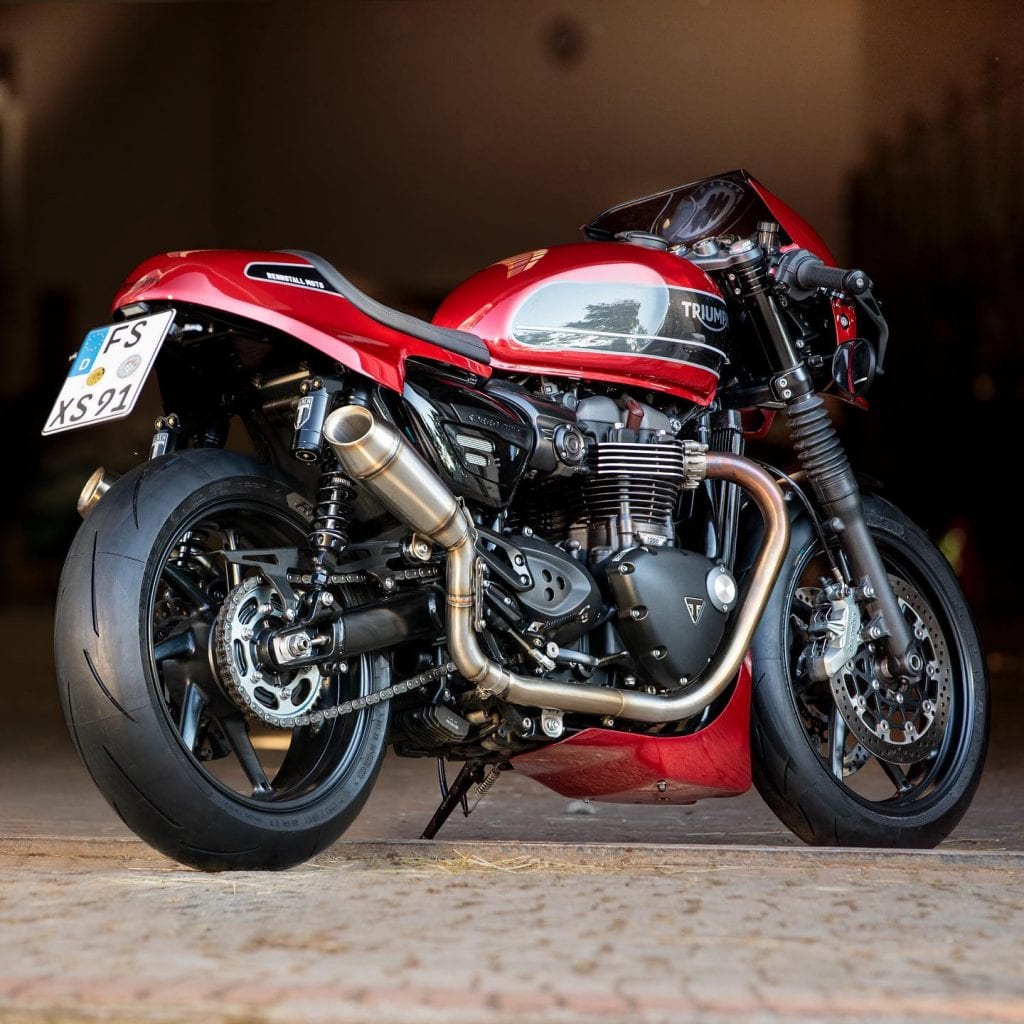 German motorcycle customizer Rennstall Moto has the spices you're looking for with their new cafe racer conversion kit for the Speed Twin to bring a little more flavor to your motorcycle. 
The kit should come with all the parts to make your cafe dreams become a reality: front fender and fairing, a new seat, exhaust, black swing-arm cover, a couple blacked out accent pieces, and a paint-matched belly pan to complete the look.
The slider on their website is a neat little tool you can use to really see the difference the kit will make between stock and final product, so be sure to check that out if this is a product that interests you.
Their website doesn't currently state any information regarding pricing or release, but it's safe to assume that the kit will be costly with the sheer number of parts they will be providing customers with to swap out. Hopefully, they allow you to buy individual pieces of the kit in the event you just want the belly-pan to give your Speed Twin a more aggressive and lower look but for now, we can only hope for the best.