Siima Sibirsky Adventure Gloves may be the only motorcycle gloves you will ever need as our winter/summer test shows.
The gloves convert from a long winter gauntlet to a shorty summer glove in seconds with a zip-off gauntlet and come with waterproof overgloves as this video shows.
Road tested
Siima founder Giorgos Evripidou sent me a pair to test shortly after I had lamented there was no such thing as an all-weather waterproof glove.
The Euro-approved goat skin gloves are designed in Cyprus, made in Indonesia and come in sizes large to 3XL. More sizes may become available if these are successful.
They are not cheap at $A300 but the idea is you only need the one set of gloves for all seasons. 
Even though I usually take XL, Giorgos says the sizing is a bit small so he sent me a pair of 2XL to test. XL would have been fine as the 2XL was a little big. So the sizing is actually standard.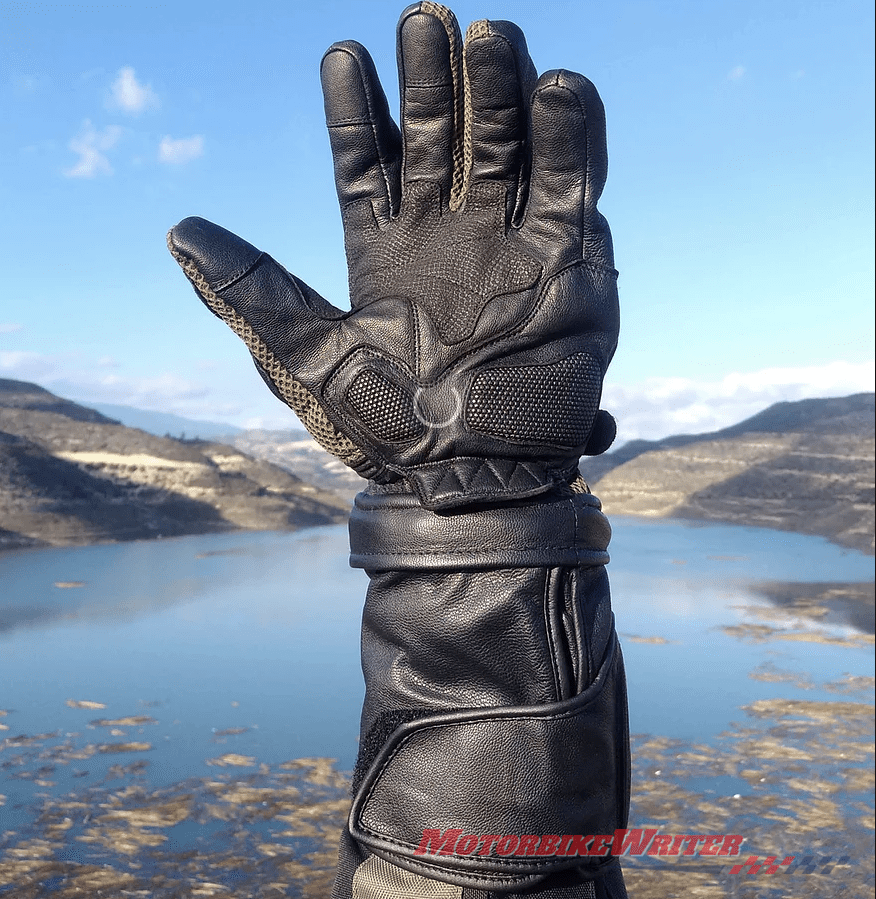 While there are no hard knuckle protectors, they have a high-quality feel with thick rubber on the backs of the hands, quality leather and robust stitching.
The Sibirsky gloves also feel very comfortable with a soft felt-like Thermolite inner shell. 
Despite the perforations between the fingers for cooling air, they felt quite warm down to low single-digit temperatures.
When my fingers started getting cold while riding at 6C, I pulled on the overgloves which added a little more warmth as it cut down wind penetration.
Unlike other overgloves, these are designed to slip over these specific gloves, so they do not make them overly bulky.
I found I could still bend my hands easily and feel the controls with a special grip patch on the palm so your hand doesn't slip on the throttle.
There is also a wiper blade on the left index finger and a pull string to seal against the wind and rain.
While I didn't get the chance to ride in rain with them, I filled the gloves with water and waited several hours to see if they leaked. They didn't, so they should be fine for riding in the wet.
Summer test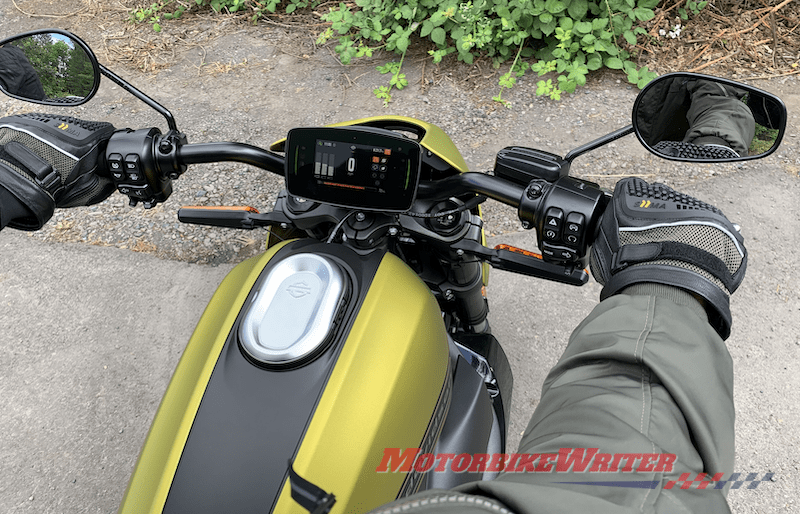 When packing for my recent trip to the USA to test the Harley-Davidson electric LiveWire in Portland, Oregon, I decided it would be a good opportunity to test out the hot weather capabilities of the Sibirsky gloves.
It takes a couple of seconds to unzip the gauntlets. It takes a little while longer to put them back on, but it's not that difficult as the zip is thick and robust.
I just packed the shorty version, but the temperature in Oregon only topped 30C, so it wasn't a super-hot day to test the gloves.
However, I could tell they were well ventilated and coped well on the open road.
When I got back into Portland's slow downtown traffic, my hands started getting a bit warm, but not sweaty.
Conclusion
These gloves are good for all seasons and may be the only glove you will ever need.
However, if you live and/or ride in an area that has sub-zero temperatures or over-40C days, you may still need special gloves for those extreme conditions.
We like them so much, we have added them to our online shop inventory. Click here to buy them now.
Sibirsky Adventure Glove tech specs
TPR flexible ventilated knuckle protector,

TPR finger knuckles,

Superfabric palm slider,

Carbon PU upper wrist protector,

Superfabric back thumb reinforcement,

Drum-dyed goatskin (outer shell),

Thermolite insulation for all-season temperature regulation (inner shell),

180gr bemberg +5mm sponge (inner shell),

Reflective stripes for night visibility (gloves & rain overgloves),

Inside lining: tri-fleece liner,

Elastic mesh on the wrist (short cuff),

YYK durable zipper to transform into short cuff,

Shield wiper (left index finger),

Pull string "auto-cuff (rain overgloves),

Grip patch at palm,

Wrist velcro closure,

4way air mesh ventilation,

100% waterproof rain overgloves,

Touch screen friendly index & middle fingers,

Stretch panels on thumb and fingers,

Double stitched,

Reflective stickers.