With the motorcycle toll reaching new high levels in Victoria and other states, maybe it's time to consider incentives for riders to do training courses, such as First Aid for Motorcyclists.
Australian Motoring Enthusiast Party Senator Ricky Muir has thrown his support behind the course after attending one in Sale, Victoria.
"There's always a good case for either the federal or state governments to fund all sorts of prevention programs," he says.
"Given the huge cost of serious casualty crashes, and the apparent importance of the 'Golden Hour' (the care that is provided in the first hour after a serious injury), there could be a case for a subsidy for a course of this type. Where such a subsidy might actually come from is a different question."
The community-based motorcycle accident management course is being delivered around the country to provide riders with critical knowledge and skills to manage a dangerous accident scene and provide the best chance of a good outcome for casualties.
"In all the discussions around road safety, post-crash care is often overlooked. It's been estimated by researchers from the Australasian College of Road Safety that as many as 50% of road deaths are actually survivable injuries – if people can get the kind of treatment they need.
"In medical talk, they refer to the 'Golden Hour'. The First Aid for Motorcyclists course is important in this regard, and I'd encourage all riders to undertake a course like this one."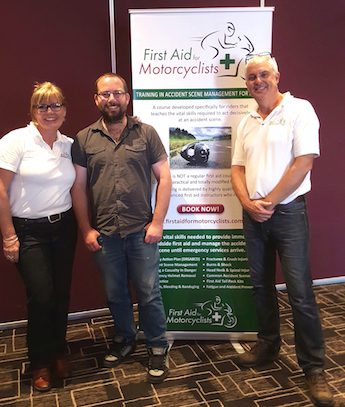 Ricky says enforcement only occurs after an offence has occurred, when it is too late.
He also says vehicle safety systems can lead to too much reliance and complacency and are only supposed to be a last resort. He believes good road-craft skills training is essential too and lies at the heart of reducing the road toll and serious injury.
"Two aspects of road safety are often overlooked in discussions around the 'Safe System' approach – crash prevention and post-crash care," he says.
"The 'Safe System' approach seems to focus more on injury minimisation in the event of a crash. For people riding motorcycles, it's much better to focus on crash prevention and avoiding injury altogether – this is very important for motorcyclists.
"But unexpected things do happen, and having motorcycle-specific first aid training is a big help. I'd really like to see more riders doing a first-aid course like this one."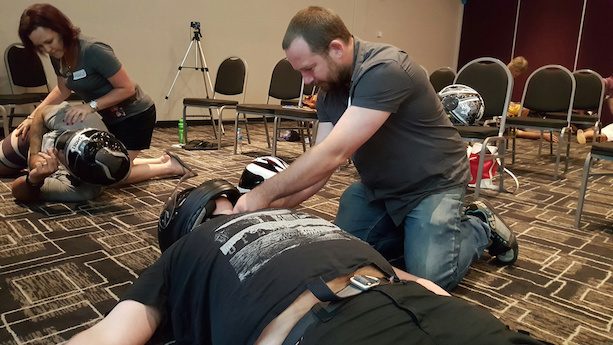 Although better-known as a four-wheel-drive and grassroots motorsport competitor, Ricky is also a keen dirt bike rider and has dabbled in supermotard at a local track in Bairnsdale.
He is also a member Senate Rural and Regional Affairs and Transport References Committee, which has been conducting an Inquiry into Aspects of road safety.