Indian Motorcycle Australia is continuing with its release of limited-edition Scouts with the fourth model, the Scout Franklin Edition.
It's named after Indian Motorcycle designer, Charles B. Franklin.
He not only designed the original 1920 Scout, original 1922 Chief and the 1928 101 Scout, but was also a motorcycle racer of some note. He was part of the factory team that won the first three places in the 19121 Isle of Man TT. Charles came second.
The Scout Franklin Edition costs $21,495 ride away which is $500 more than the standard model. Indian says it has more than $4000 in extras, including special paint, decals and gold pin stripes, plus black spoke rims and a leather spring tractor seat.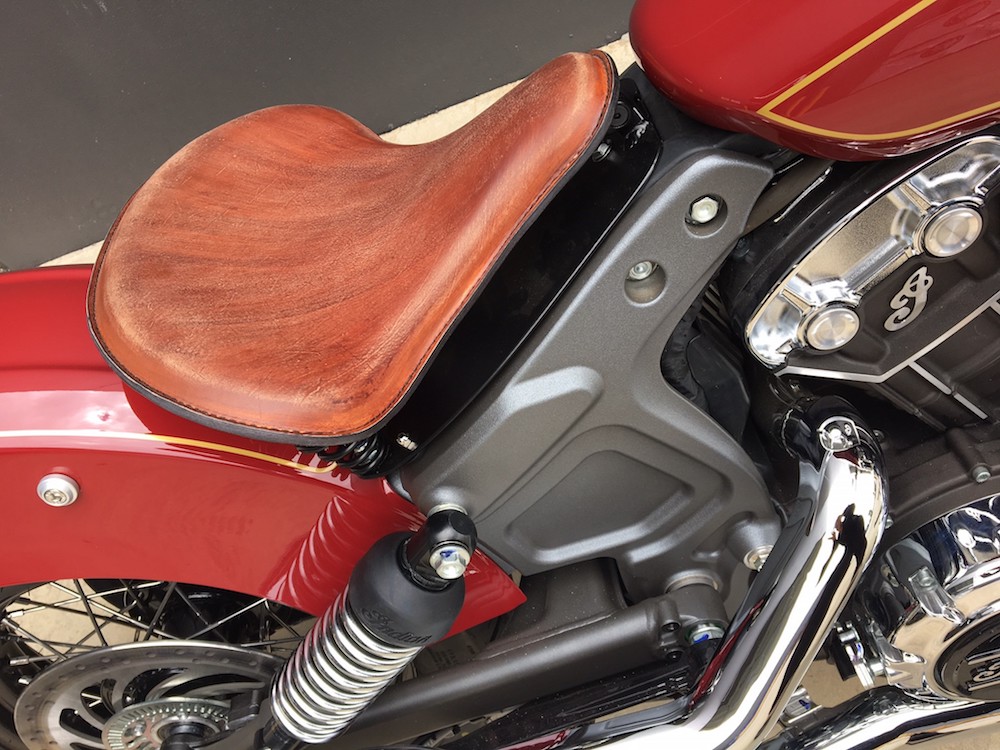 The Franklin Edition follows the sales success of its first three custom models, the Scout LE Mk I, Mk II and Mk III. Only 10 of each of those were built.
Indian Motorcycle Australia country manager Peter Harvey says the first LE models sold before they hit the dealers' floors.
"There were people waiting for them because they had seen it on display in the dealerships and said as soon as it is available we'll have it," he says.
Indian isn't saying how many have been produced this time, but they are also bound to go quickly.
The first limited-edition model was the Scout LE with special two-tone paint, painted Indian tank logo, tan leather solo seat and wire wheels at $100 extra for $3000 worth of added features.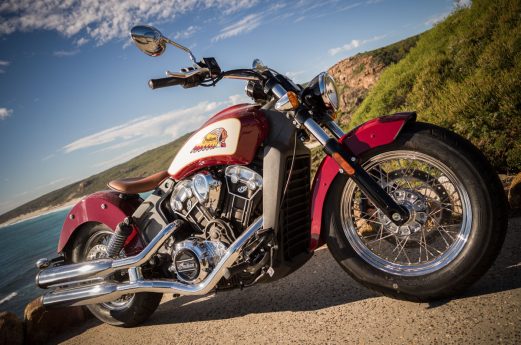 The second was the LE Mk II was inspired by a 1935 Sport Scout. It had custom gold pinstripe detailing with accompanying warbonnet on the tank and added a set of genuine black wire wheels and custom tractor style springer seat with distressed black leather finish. It cost $21,500 ride away but more than $4000 in added value.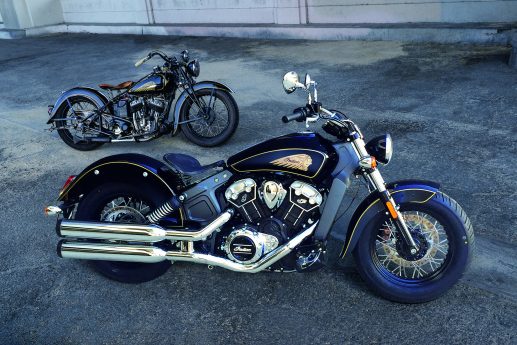 The third limited-edition Scout has heritage colour paintwork, an Indian script decal on the tank, black wire wheels and a black 1920s Solo Saddle. It cost an extra $700 and had more than  $4000 in added value.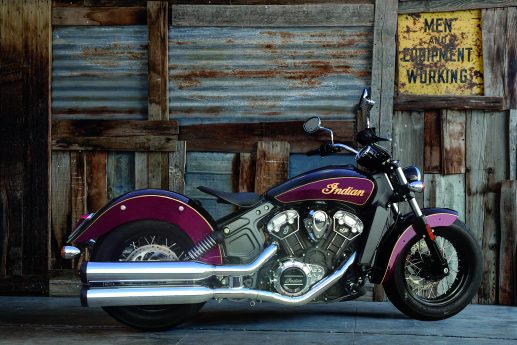 Peter told us after the second custom there could be more on the way and he was right. We don't expect they will stop anytime soon!
Meanwhile, Indian is no longer importing the smaller-capacity Scout Sixty.
Which is your favourite custom Scout, Mk I, Mk II, Mk III or the Franklin?