The colonies are getting a new Royal Enfield machine for their ranks – and how fitting that it's the bike that first launched Royal Enfield to global recognition? 
With RE's Classic currently celebrating the sale of over 3 million units in 75 countries, a recent report from Roadracing World tells us that this particular Classic – the 350 – has been 'redesigned from the ground up.'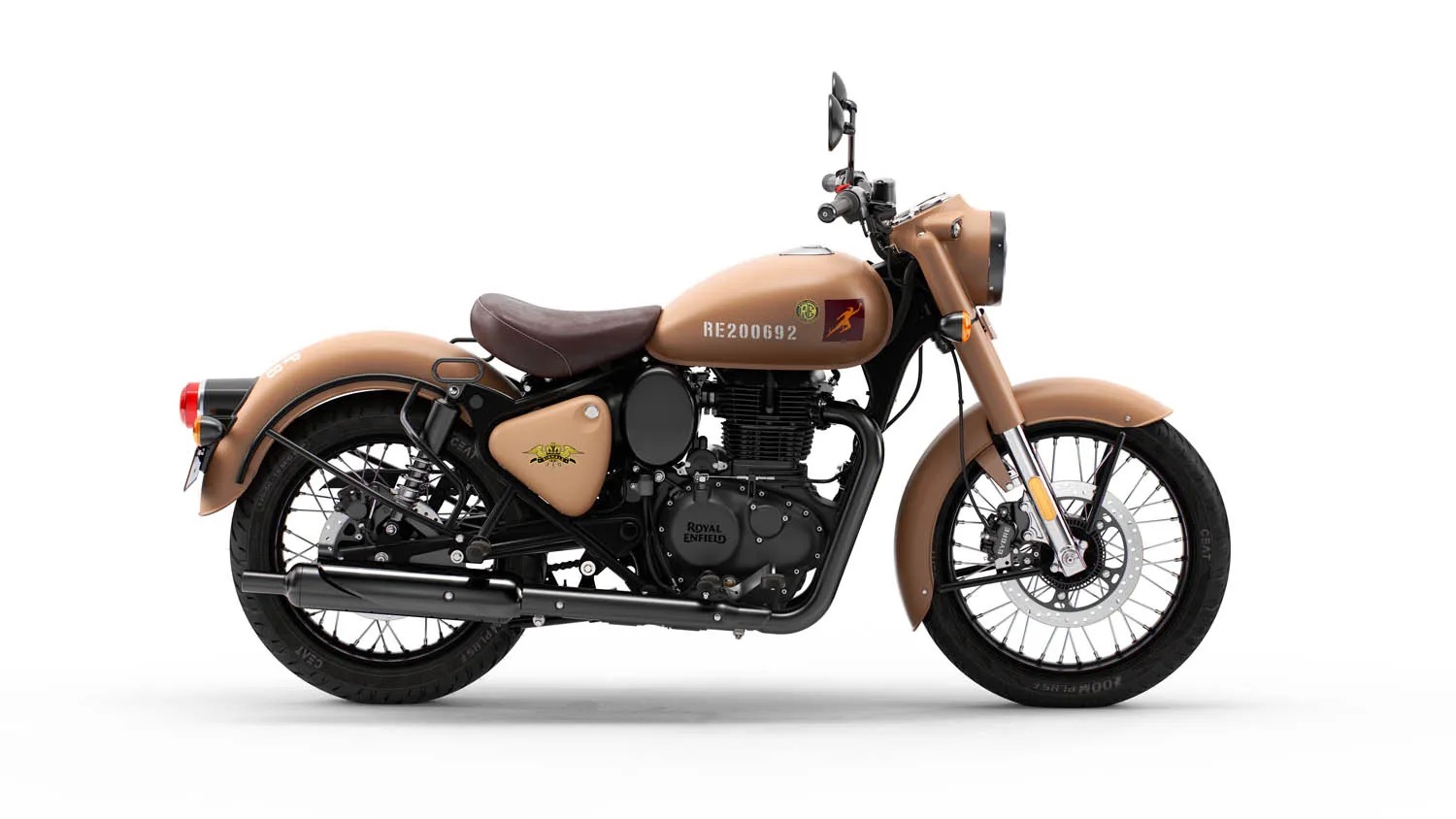 "The design inspiration of the Classic range dates back to the Royal Enfield G2 350 Bullet in 1948, a motorcycle that revolutionized the industry with the introduction of the articulating swingarm," reminds the report. 
"While this innovation transformed the performance of motorcycles at the time, the modern Classic 350 invites us to rediscover the experience of pure motorcycling. Nostalgic style cues blend with a confidence-inspiring ride, with modern touches and a refined overall feel that celebrates the original unhurried, uncomplicated feel of an authentic handcrafted motorcycle."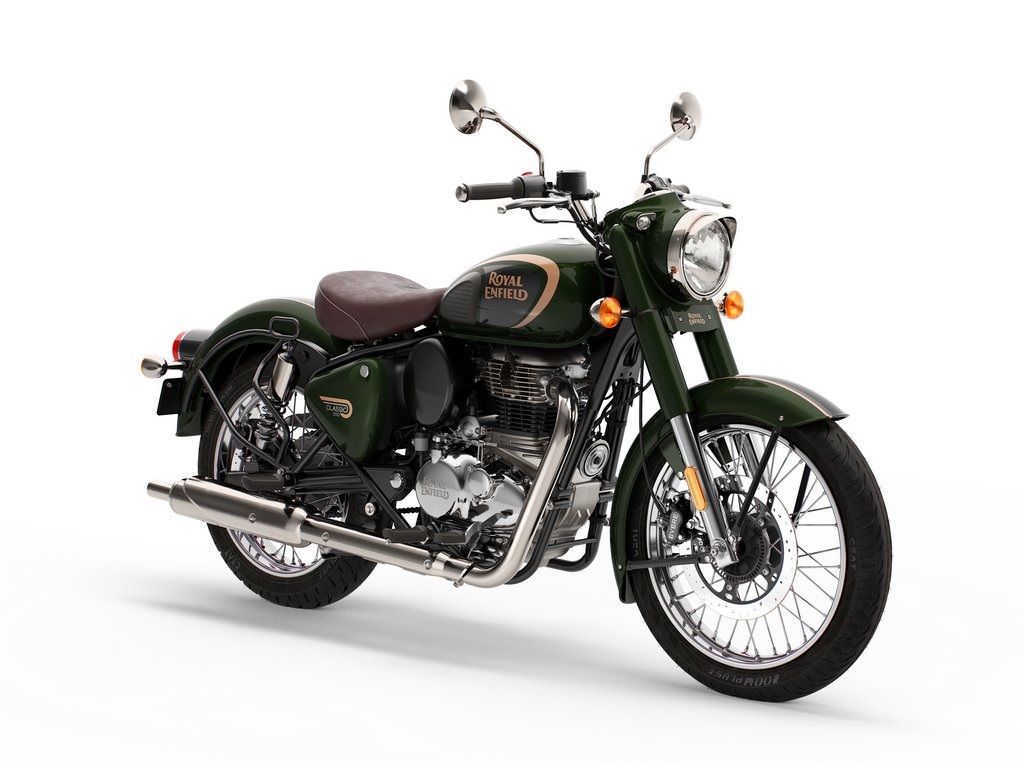 So what's new in this year's refresh? 
A gosh-awful lot…and they definitely didn't go halfsies for 2022. 
Royal Enfield's bedecked the Classic 350 with a brand new engine – a 349cc air/oil-cooled single-cylindered piece of pretty that has been counterbalanced for kicks and shares its thumper with the Meteor 350, providing "a wide, yet capable spread of power across the torque range." 
The Classic also boasts a completely redesigned chassis alongside a lower center of gravity (despite the 31.7 seat height) for stability, comfort, and better handling.
Add to all this the addition of electronic fuel injection, dual-channel ABS, and an upgrade in the suspension department (twin rear shocks with 6-step adjustable preload, anybody?), as well as the promise of good range with the 3.43-gallon fuel tank (ECO Mode included), and Royal Enfield's gotten pretty much as close as they can to the dream of a classic ride fitted with modern comforts and a realistic monthly budget.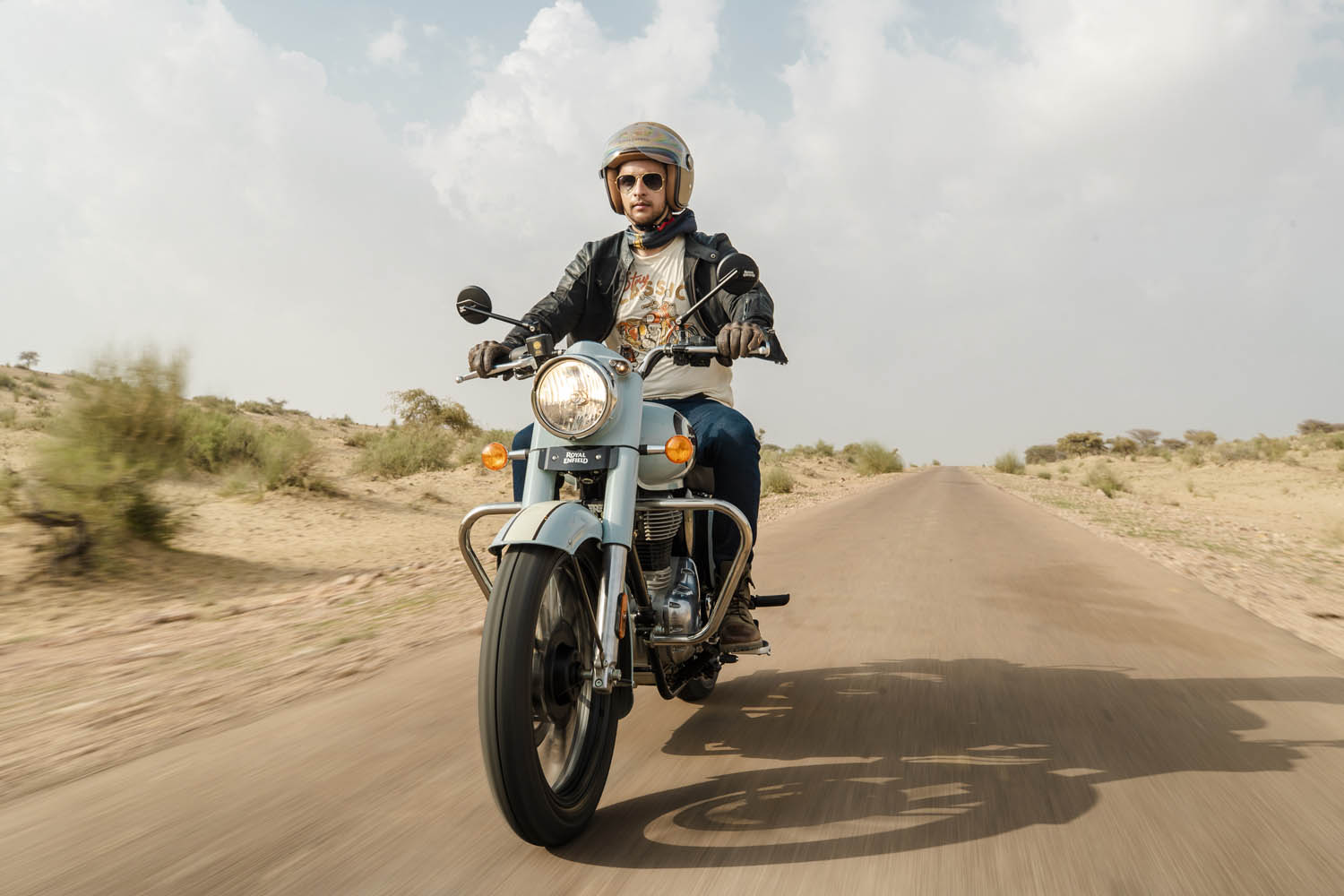 As for the choice of colorways, RE's got a grand total of nine different styles to choose from. Here's the list of styles and prices, according to the report:
Dark Stealth Black: $4599
Dark Gunmetal Grey: $4599
Signals Desert Sand: $4599
Signals Marsh Grey: $4599
Halcyon Forest Green (will be available later in 2022): $4499
Halcyon Black (will be available later in 2022): $4499
Halcyon Blue (will be available later in 2022): $4499
Chrome Red (will be available later in 2022): $4699
Chrome Brown (will be available later in 2022): $4699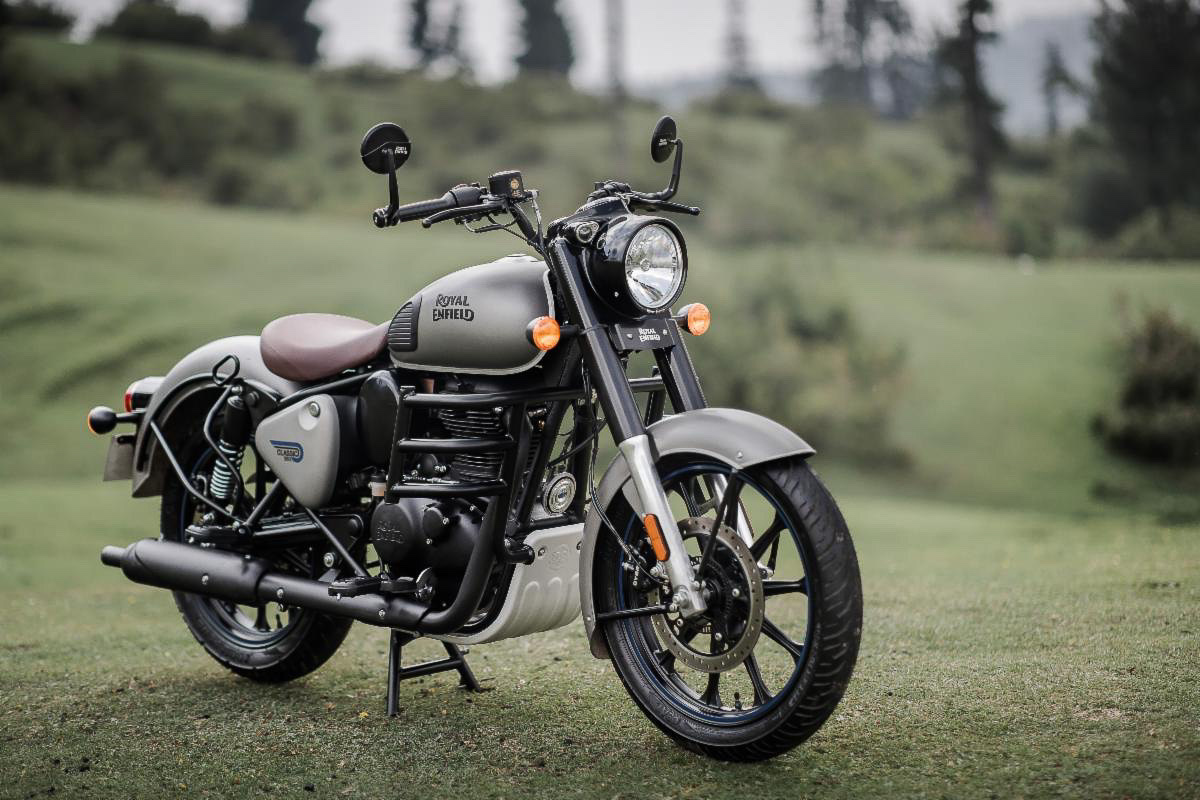 As for parting words from the brand, we are merely left with this:
"Later this season, look for the release of the Halcyon collection, styled after the original 1950's British roadsters."
Glad to know RE is still gunning full speed ahead. 
For other related stories (or updates to this one), stay tuned via our shiny new webpage, subscribe to our newsletter where we curate the best of the latest, and hand-deliver it to your inbox twice a week, and as always – stay safe on the twisties.