Today, Royal Enfield has officially lifted the covers in their Custom Super Meteor 650, a bike whose debut was highlighted by her entrance to moto society proper. 
As seen in the coverage above, RE's new sweetheart was revealed at the Sturgis Buffalo Chip, which is currently celebrating their anniversary number 83; the crowded room at the "Motorcycles as Art" exhibit got an eyeful of chopper… and a nose full of rubber tang.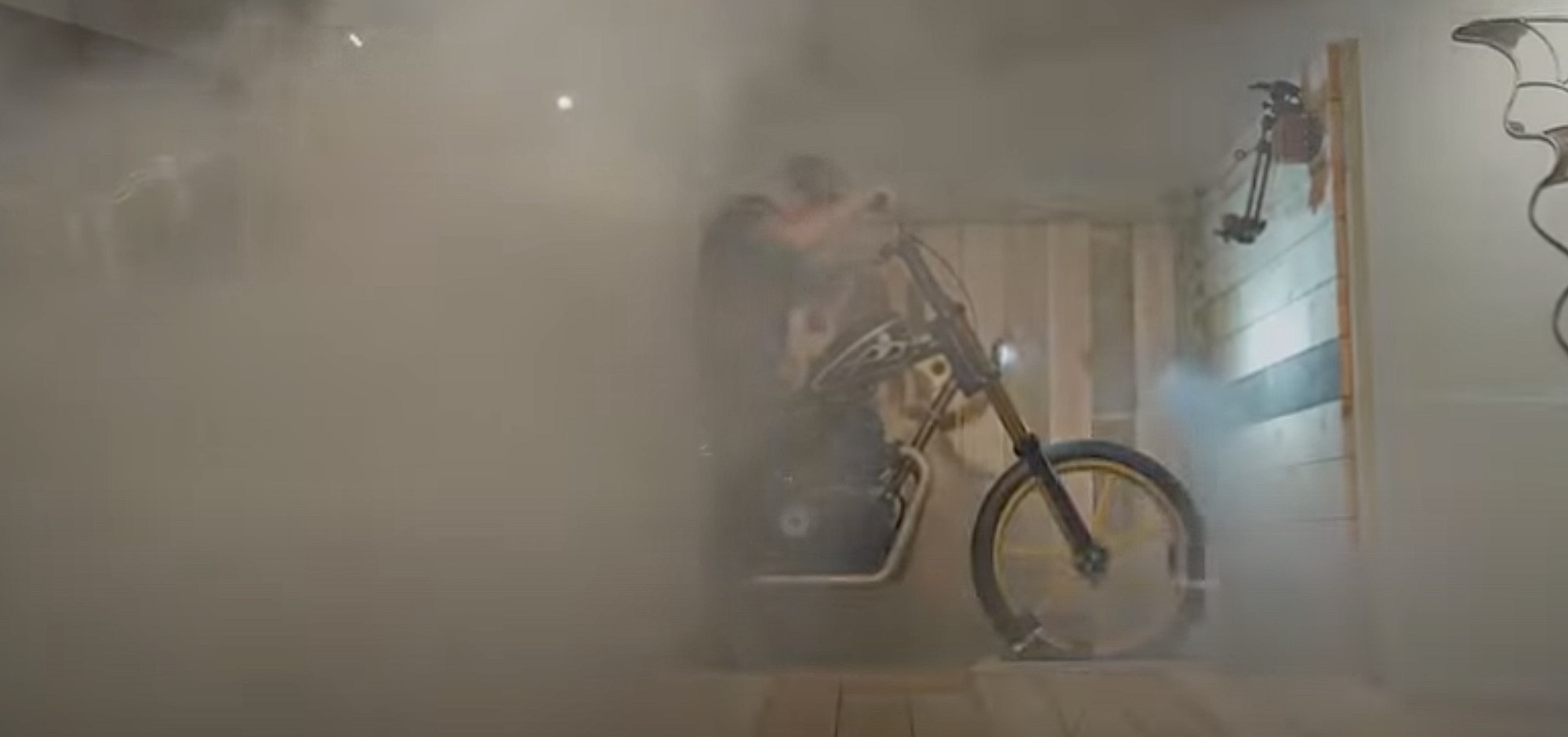 According to Top Speed, this custom chopper has been outfitted with "a new paint scheme, upgraded suspension, and modernized handlebars" – all complementing the REAL highlight of this bike for Rolans Sands:
"We decided to team up with Royal Enfield on the Super Meteor, to build this bike and start a cool relationship with a brand that is worldwide. And touching a lot of people that we don't normally get to talk to. And that, to me, is super exciting." – Roland Sands
This slideshow requires JavaScript.
Ohlins shocks, cast wheels, tall risers with a fancy, gold, upswept bar and a new gas tank aren't the half of it; RE X RS's new chopper cihld also carries a completely redesigned dash, a repositioned ignition switch, cumulating into an inspired package from "American choppers that, to this day and forever on, will be associated with everything that is the Sturgis Motorcycle Rally."
All in all, a beautiful homage to a golden era.
*Media sourced form
Youtube
*