Riders are still not getting the message about the dangers of mixing alcohol and riding, according to new Queensland University of Technology research.
While alcohol features as a contributing factor in a relatively small proportion of all reported motorcycle crashes, it is more prevalent in fatal crashes.
Despite decades of anti drink-drive campaigns and heavy use of RBT policing, almost a quarter of driver and motorcycle road deaths are related to drinking, says Professor Barry Watson and Dr Angela Watson from the QUT's Centre of Accident Research and Road Safety – Queensland (CARRS-Q).
Alcohol and crash data
They analysed data from the Queensland Road Crash Databases to review the long-term trend in alcohol-related crashes and injuries from 1981 to 2017.
While alcohol-related deaths were 50% in the '80s and are now more than halved, it is still unacceptably high, Prof Watson says.
And despite riders needing all their faculties to operate and balance a motorcycle, it seems more than a fifth are killed with more than .05 BAC.
Over the past five years the percentage of road deaths where liquor was involved was 21.8% for riders and 23.8% for drivers.
"While the percentage of motorcycle riders killed with a BAC of .05 or more is often lower than that for drivers, this is not always the case," Prof Watson says.
In 2015 and 2016, the percentage was higher for motorcyclists than drivers.
"There is variability in the percentage of those killed with a BAC of .05 or more among both the drivers and motorcycle riders, but this appears more pronounced among the motorcycle riders possibly due to the overall fewer numbers of riders being killed," he says.
More lethal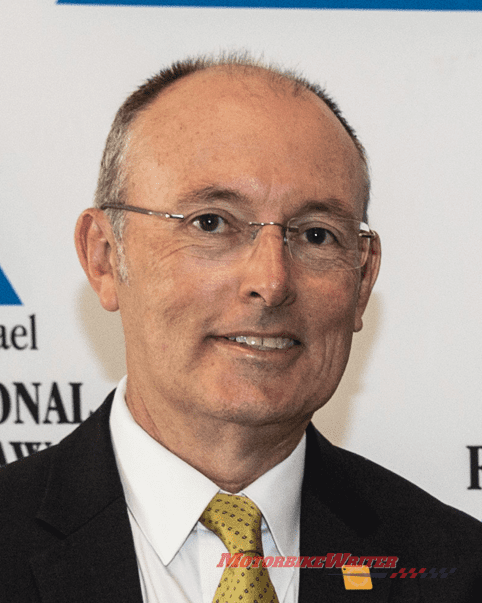 Prof Watson also points out that the involvement of alcohol in non-fatal crashes is considerably lower for both drivers and motorcycle riders.
"This highlights the fact that alcohol-related crashes are generally more severe in nature since they involve other factors that exacerbate the consequences of the crash (e.g. higher speeds, run-off the road, hit objects)," he says.
"I suspect that this increased likelihood of a crash being severe if alcohol is involved would apply equally, if not more, to motorcycle riders.
"As such, the prevalence of alcohol in motorcycle rider fatalities (as well as driver fatalities) is higher than you would expect compared to the number of impaired riders on the road, due to the increased likelihood of an alcohol-related crash being severe."
RBT effectiveness
However, he says the "vast majority" of motorists intercepted for random breath testing by the police are below the limit.
"Queensland Police currently undertake over three million RBTs annually, resulting in over 17,000 offences. This equates to almost one test per licensed driver every year and a detection rate of 1:178," he says.
"This confirms that most drivers and motorcycle riders are doing the right thing and complying with our alcohol limits," he says.
"Unfortunately, however, the chances of being involved in a road crash, and for that crash to be severe, is greatly increased by driving/riding after drinking."