In a recent press release, Riders Share just announced that riders are now able to pay a monthly subscription to receive hefty discounts across its motorcycle rental marketplace.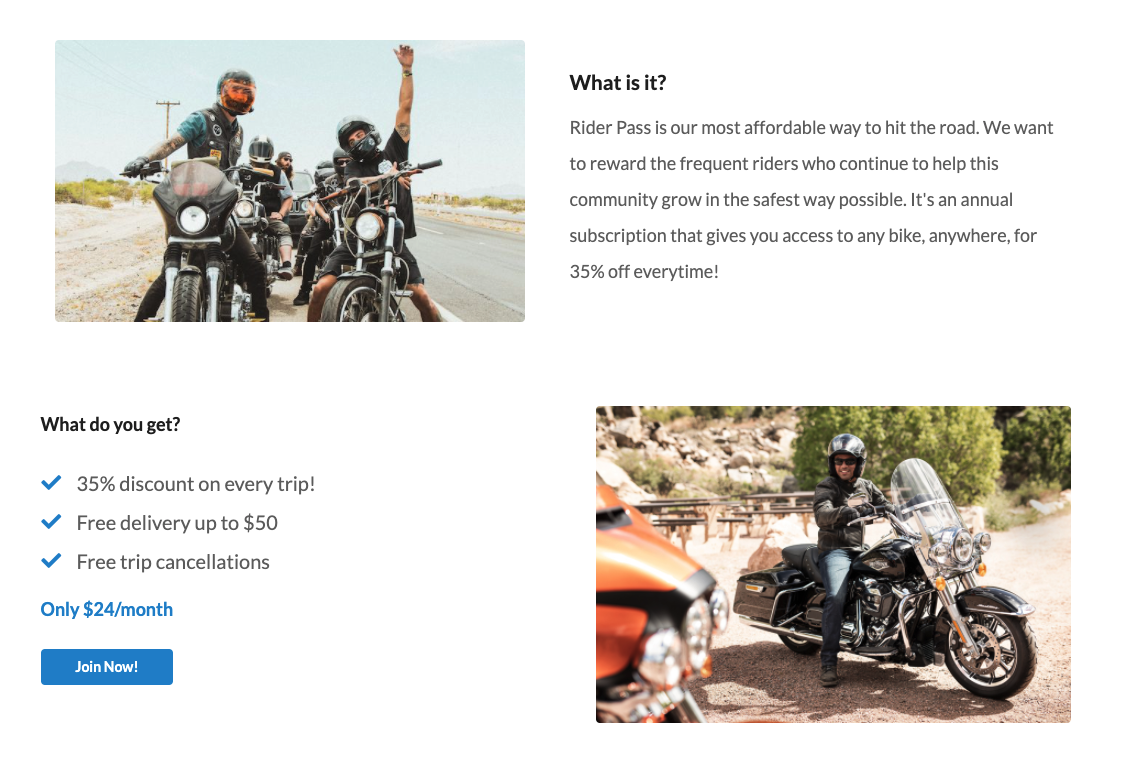 Riders Share hosts a massive marketplace using a peer-to-peer rental model that allows those traveling or those who wish to test out a potential next purchase, to hop on two wheels for a fraction of the price of a brick and mortar motorcycle rental company. This fills a gap in the market for riders who prefer to switch up their riding style or experience easily without breaking the bank.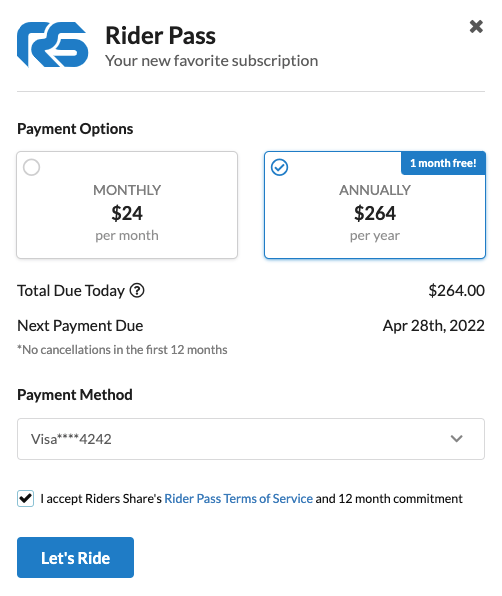 Those who engage in the Rider Pass subscription will automatically receive a 35% off of the total price of any rental. The monthly subscription comes at a fee of $24 on a 12-month term. In addition to the discount, Rider Pass subscribers receive free delivery (up to $50) and free cancellation. 
Riders Share has over 100,000 registered users and is proud to offer the world's largest motorcycle rental platform. The platform allows motorcycle owners to earn extra income by renting their motorcycle to other riders. Though riders are often wary of letting strangers ride their bikes, Riders Share offers protection to renters in the event damage occurs. If you're interested in either becoming a Rider Pass member or renting out your bike for additional income, check out the Riders Share website.