A Draft 30-year plan for long-term transport infrastructure in Victoria has omitted road motorcycles and scooters.
However, Infrastructure Victoria says they are still calling for feedback on their Draft 30-Year Infrastructure Strategy.
If you would like to make a formal submission, click here.
"We try our best to consider the needs of all transport users when making our recommendations relating to long-term transport infrastructure needs and will do our best to consider motorcyclists user and network needs in the future," the Infrastructure Victoria communications team says.
Motorcycle Riders Association Australia spokesperson Damien Codognotto says there is no justification for leaving riders out of the 30-year strategy and has called for at least one experienced motorcycle expert on the planning committee.
"Too often motorcycles are left out of plans or are lumped in with cars because non-riding planners assume car regulations and facilities cover motorcyclists' needs," he says.
"This is dangerously wrong. Road motorbike riders have much more in common with bicycle riders in traffic than with car drivers."
State of change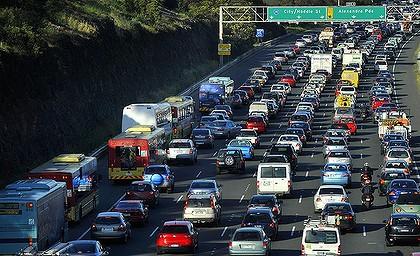 Damien also suggest that the plan be delayed as Victoria is "undergoing massive change" caused baby climate change, urbanisation, new technology and the pandemic.
"Climate change means weather, fires, floods and more will effect the way we move about," he says.
"Higher density living will continue to change mobility as more Victorians move into apartments and choose two wheels over four.
"New technologies continue to change transport and traffic. Electric motors will replace most petrol engines.
"The COVID-19 restrictions have made and continue to make huge changes to travel in Australia. We may never go back to the way we were entirely."
He points out that riders pay as much in road taxes and charges as car drivers with an added "safety levy" and deserve to be included in transport infrastructure planning.