The best way riders can help local communities affected by devastating bushfires is to avoid the area until the emergency has passed and it has been declared safe to visit.
Riders are among the most beneficial tourists to local community economies because – unlike other motoring tourists – they take virtually nothing with them.
When they arrive at their destination, they need food, accommodation, fuel and other supplies from the local community.
Many motorcycle clubs and social media groups are organising trips to these areas in coming months.
Royal Enfield Australia has also announced a five-day "Coastal Tour" departing from Melbourne on 7 March 2020, navigating the east coast to Noosa on 11 March.
The event is open to all Royal Enfield riders for the full ride or partial rides in their local areas. Click here to register.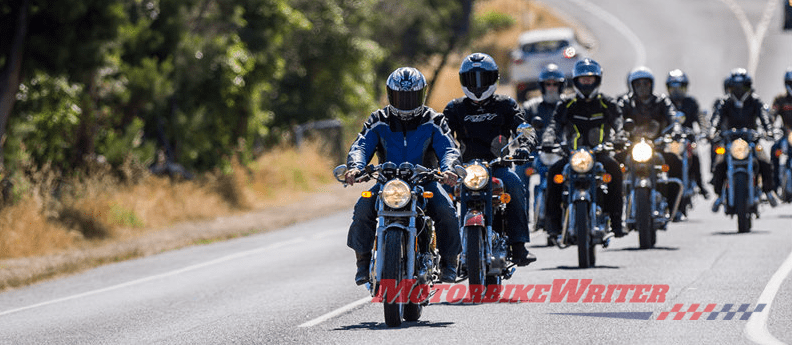 Dealers help out
Peter Stevens Motorcycles and Harley-Heaven will donate the proceeds of online sales over 7-8 February 2020 up to a maximum of $50,000.
They will also sell $10 tickets to go into a draw to win a full riding set valued up to $1500 from each of the five Peter Stevens Retail Stores, six Harley-Heaven Stores and two Triumph stores. 100% of ticket sales will be donated.
All 13 stores will also run fund-raising barbecues on 8 February.
All funds raised will be donated equally between the Salvation Army Disaster Appeal, Red Cross Disaster Relief and Wildlife Victoria.
Sports stars help out
Aussie sports stars and celebrities are also doing their bit to help, mainly by donating memorabilia for sale.
They include two-time Dakar rally winner Toby Price and MotoGP racer Jack Miller.
Toby auctioned his starting jersey and pants with proceeds going to the NSW Rural Fire Service.
The auction has now closed and the highest bid was $13,001.
You can also donate on this link. So far he has raised more than $8350.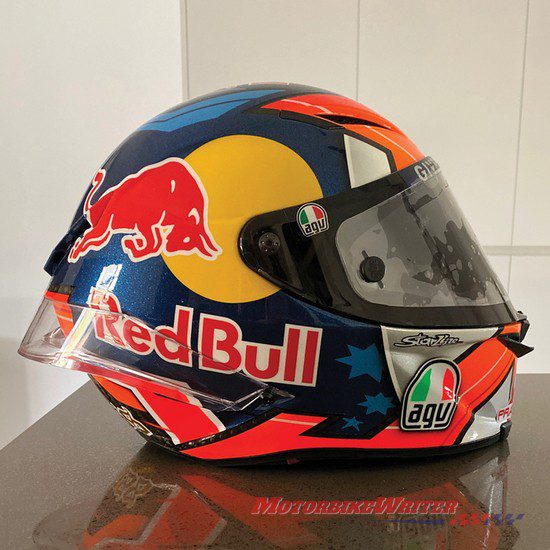 Aussie MotoGP racer Jack Miller put his 2018 MotoGP helmet up for auction to raise money for the bushfire crisis.
The auction has closed with 22 bids and the winner bidding $18,000.
Jack will sign and send the helmet to the winning bidder.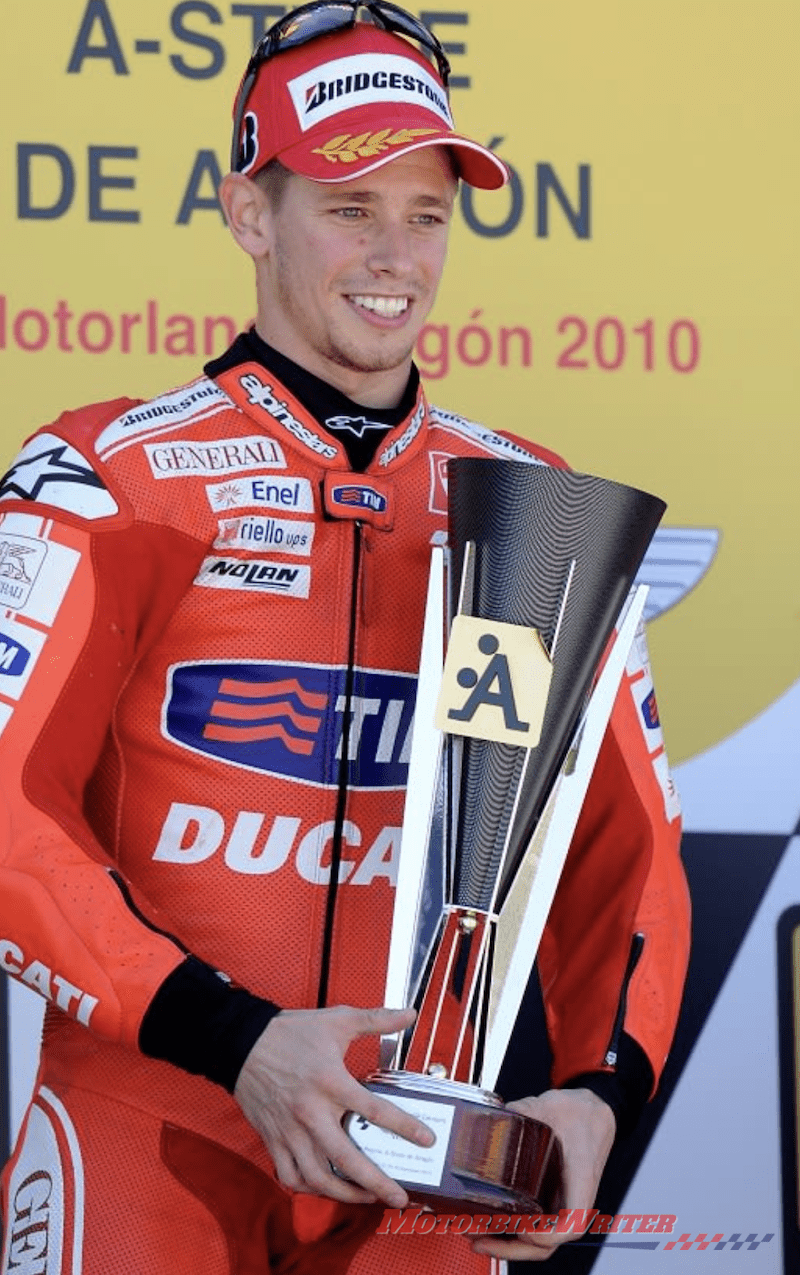 Two-time MotoGP champ Casey Stoner has auctioned his 2010 Aragon winning race suit. It is the first time he has parted with any of his "beloved MotoGP memorabilia from my private collection".
He wore the suit in his final year with Ducati.
The winning bid was $25,700 from a NSW fan.
Deus Ex Machina founder Dare Jennings is raffling off his 1977 Triumph T140V with money raised split among the Australia Red Cross, Save The Animals and Rural Fire Service. It has now closed and we are not yet aware of how much was raised and who got the bike..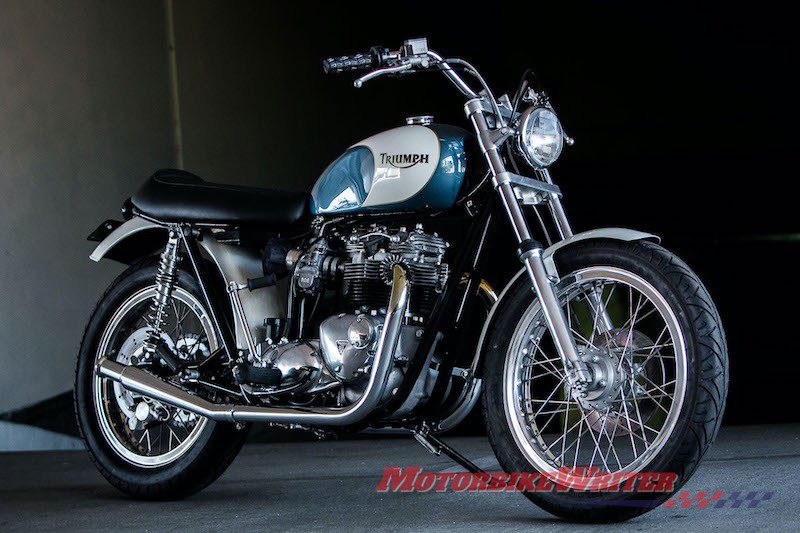 Bushfire appeals
There is also a host of bushfire appeals to which you can donate:
• Australian Red Cross Disaster Response and Recovery Fund;
• WIRES Emergency Fund for Wildlife;
• Port Macquarie Koala Hospital GoFundMe;
• Bendigo Bank Bushfire Disaster Appeal;
• Kangaroo Island Wildlife Park owner Dana Mitchell's GoFundMe;
• Fire Relief Fund for First Nations Communities GoFundMe;
• Mallacoota Fires Support Fund for East Gippsland on GoFundMe;
• Australian photographer Kara Rosenlund's koala crisis bushfire recovery GoFundMe;
• Mogo Zoo on the NSW South Coast GoFundMe established by MP Emma Husar;
• South Australian Adelaide Hills Wine Region Fire Appeal GoFundMe;
• A GoFundMe to rebuild the Bargo Dingo Sanctuary in NSW;
• The Gippsland Emergency Relief Fund appeal for fire-affected East Gippsland communities; and
• Zoos Victoria Bushfire Emergency Wildlife Fund.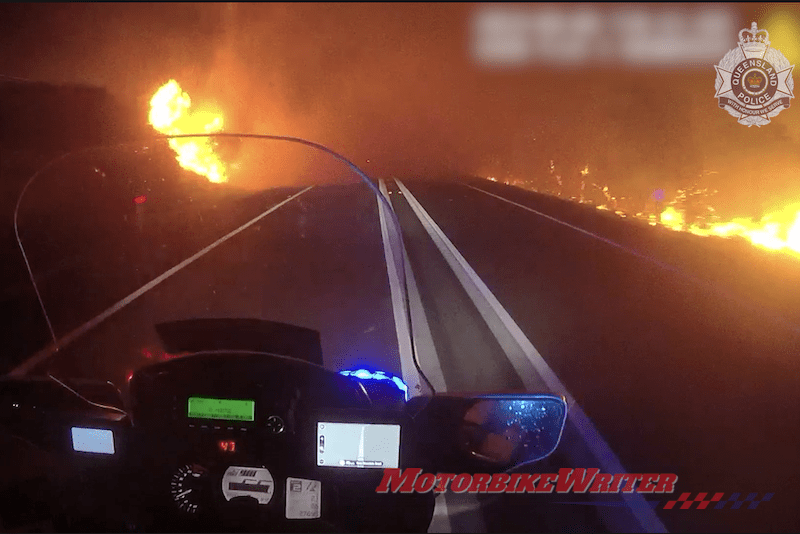 Prevent appeals scams
To help people looking to donate safely and effectively, the National Bushfire Recovery Agency has published a list of registered charities that accept tax deductible donations and are running bushfire appeals.  
The initiative is in response to the difficulty for many in identifying charities and fundraisers with the capacity to deliver relief and whose focus is on bushfire relief or recovery. 
People who want to donate to a charity should check the charity's details on the ACNC Charity Register acnc.gov.au/findacharity. To confirm if their chosen charity has tax deductible status, they can access the ABN link on a charity's record. 
To avoid known scams people should check with the ACCC's Scamwatch. 
Comment
Reports that millions of dollars in aid has not yet reached fire-affected communities has many people saying they will never donate again.
This is a sad and misguided reaction and we blame knee-jerk politicians, shock jocks and the Murdoch media for not giving the full story.
Charities such as Red Cross are in this for the long haul and have pledged to provide ongoing assistance to communities over several years.
They are being cautious with your donations because they are being inundated with false claims, many from overseas!
We hope you will not lose faith in the major charities. But if you really want your money to go directly to communities, get out and ride there!