A motorcycle safety advocate who crashed his motorcycle has been gifted a Honda VFR800 as a replacement after launching a GoFundMe page to try to raise funds for a bike so he can continue his advocacy work and support his sick wife.
John Nelson, 63, says he crashed his Honda NT700V Deauville in country Victoria in June 2019 while taking a friend to pick up his new motorcycle.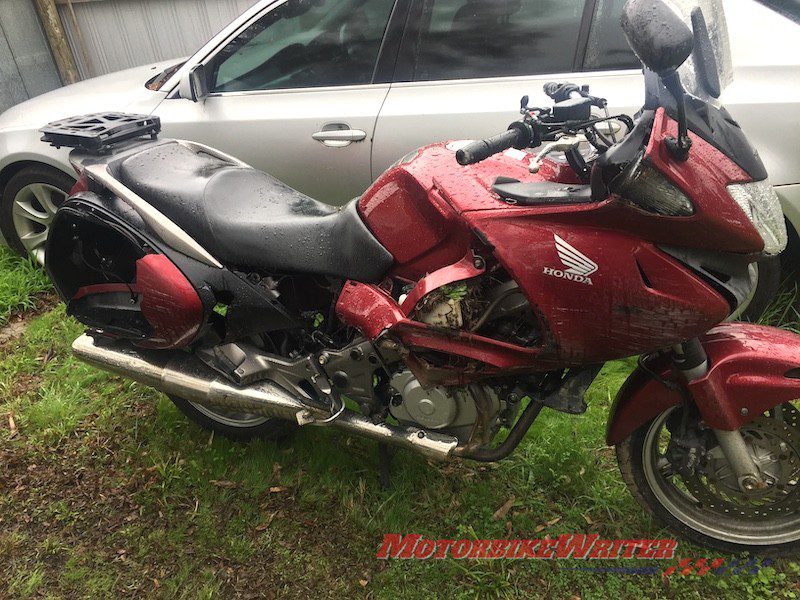 Due to his injuries and other health issues, he can no longer work.
He also could not afford comprehensive insurance and now cannot afford a replacement bike which he needs as his only form of transport.
"I need a bike to continue my advocacy work and to support my wife who is becoming very ill from complications with Type 2 Diabetes," John says.
"My need for another bike is so that I will be able to do my thing."
The 32-year volunteer for motorcycle safety advocacy had hoped to replace his written-off Honda by kickstarting a funding campaign.
We published an article about his plea on Monday and shortly after John (surname withheld by request) of Melbourne offered his 2014 Honda VVFR800 for free.
"I saw the article on Motorbike Writer (I check it out every day or two) and thought I'd get in touch," he says.
"I am an Irishman that has ridden bikes for more than 40 years and Australia has been good to me.
"I wanted to give something back to my Australian mates and it looks like he has given a lotto the motorcycle community.
I have two bikes now, a Kawasaki Ninja 1000SX and my trusty VFR800.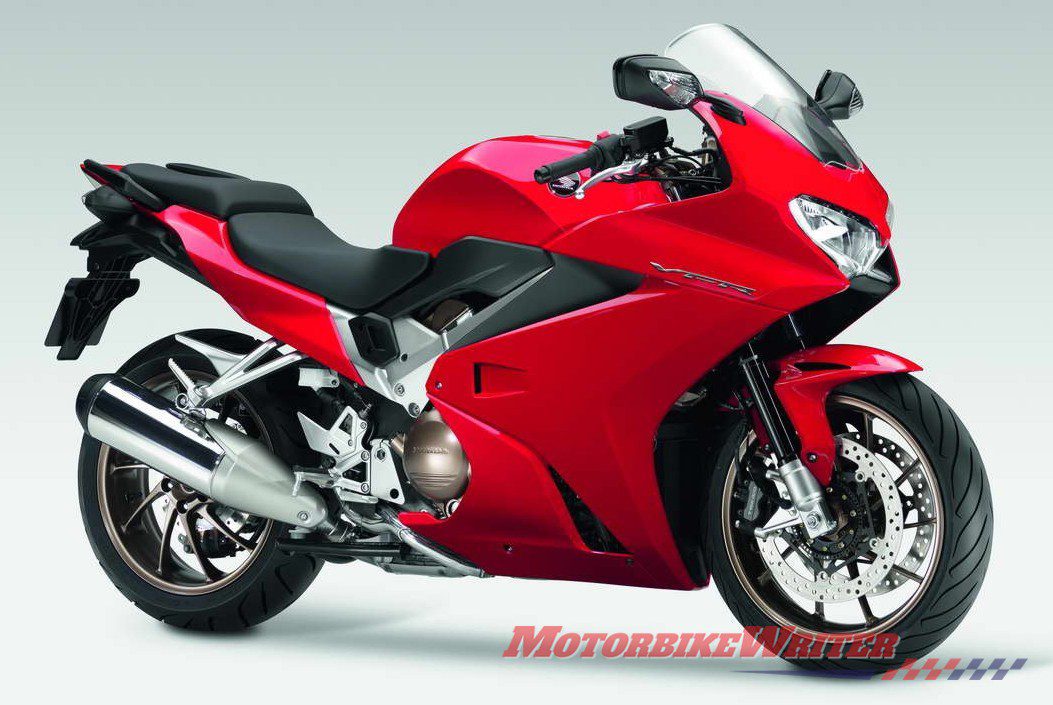 "The VFR has been well cared for over 22,000km and has rego til next February. It has new front discs/pads and Angel GT tyres that have done 3-4000km. It will need chain/sprockets soon, but that's it. I don't want a cent.
"I discussed this with my wife and it's all good.
"Us bikers have got to look after each other."
John Nelson says he was astounded at how quickly he got a response.
He plans to pick up the bike from John on Saturday.
Rider safety advocate
The former bus driver and truckie has worked with and made representations to a number of organisations, panels and committees, including:
Victorian Parliamentary Inquiry into motorcycle safety;
Victoria Police;
VicRoads;
Transport Accident Commission;
Federal Office of Road Safety; and
Australian Transport Safety Board.

John (right) with Melbourne safety experts
"I was very active in the 1990s and the 2010s, but have stepped up in the past five years," he says.
"My resources and funding are non existent. I don't have a computer, just an old iPhone.
"I have made a significant contribution for motorcyclists' safety and I want to continue my work.
"I have a few significant achievements in this game, breaking down some barriers in recognition of the Elizabeth St bike precinct in Melbourne and lobbying for and achieving registration and licensing of motorcycles (mostly Harleys) for joy rides for the public."
John is also a qualified Tour Guide and motorcycle tourism consultant to regional shires.