The racer who first sprayed champagne on the podium has patented an 85% more powerful and more efficient four-stroke motorcycle engine.
American racer Dan Gurney believes bringing back the double crankshaft from the old Ariel Square Four will reduce motorcycle engine vibration making it more reliable as there will be fewer moving parts. He calls it "moment cancelling".
His patented "Moment-Cancelling Four-Stroke" (MC4S) engine also features a special cylinder design which accelerates fuel flow and increases power up to 85% while having low compression and a lean fuel mix for better economy.
Dan is already known for being the first to do the champagne spray when he won the 1967 Le Mans as well as being the first driver to win races in Sports Cars (1958), Formula One (1962), NASCAR (1963), and Indy Car (1967).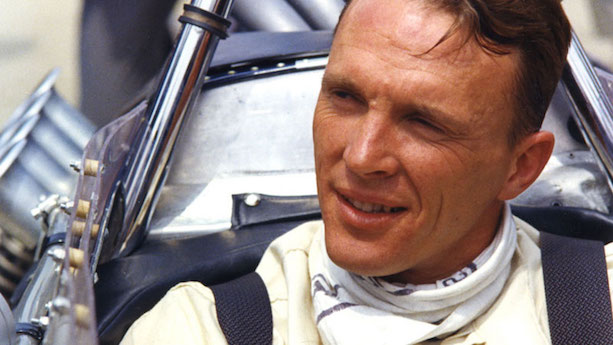 Now, he could be known for extending the life of the internal combustion engine with his MC4S engine developed with former competitor Chuck Palmgren.
The invention may just stave off the invasion of electric vehicles a little longer.
Their first prototype is a twin-cylinder engine for a motorcycle, but other configurations are also being contemplated.
Removing the balancer is not so revolutionary, having been used in the Ariel, Kawasaki KR250, Suzuki RG500 and various 1960s-70s twos-trike race bikes.
Dan says engine vibration shortens the engine's life. So they developed the twin with the cylinders having separate crankshafts that rotate in opposite directions to cancel each other out.
Not only is their engine simpler, but also more compact and the weight of the extra crank is cancelled by the loss of the balancer.
They also claim that the reduction in internal inertia will make the bike handle better.
The other part of their design is called "optimised taper configuration" and involves a very technical relationship between the intake system and the bore of the cylinder.
The intake port has a "double tapered" cross section, as its diameter gets thinner in the middle section, forcing the flow to accelerate, before gradually expanding to meet the exact valve seat size.
Dan and Chuck played around with intake port diameter and inclination, and valve seat angles to achieve their massive power increase.
They claim their 1800cc engine will produce 105kW in standard form, but that increases 85% to 195.4kW at 8000 revs with the optimised taper configuration.
The effective combustion means they can use a relatively low 9.5:1 compression ratio, allowing for a lean mixture that leads to better fuel economy and lower emissions.
For more technical details, visit their website or the US patent office.