Chinese manufacturer CFMOTO has been steadily making inroads in Australia over the past decade with its learner motorcycles and all-terrain vehicles.
Australian importer Mojo Motorcycles is one of a growing list of companies that are no longer members of the Federal Chamber of Automotive Industries so their sales figures for CFMOTO are not counted.
But when they were last an FCAI member CFMOTO had laudably and surprisingly crept into the top 10 manufacturers.
And that is despite not having any scooters or motorcycles with an engine capacity of more than 650cc. In other words, no non-learner models.
Until now.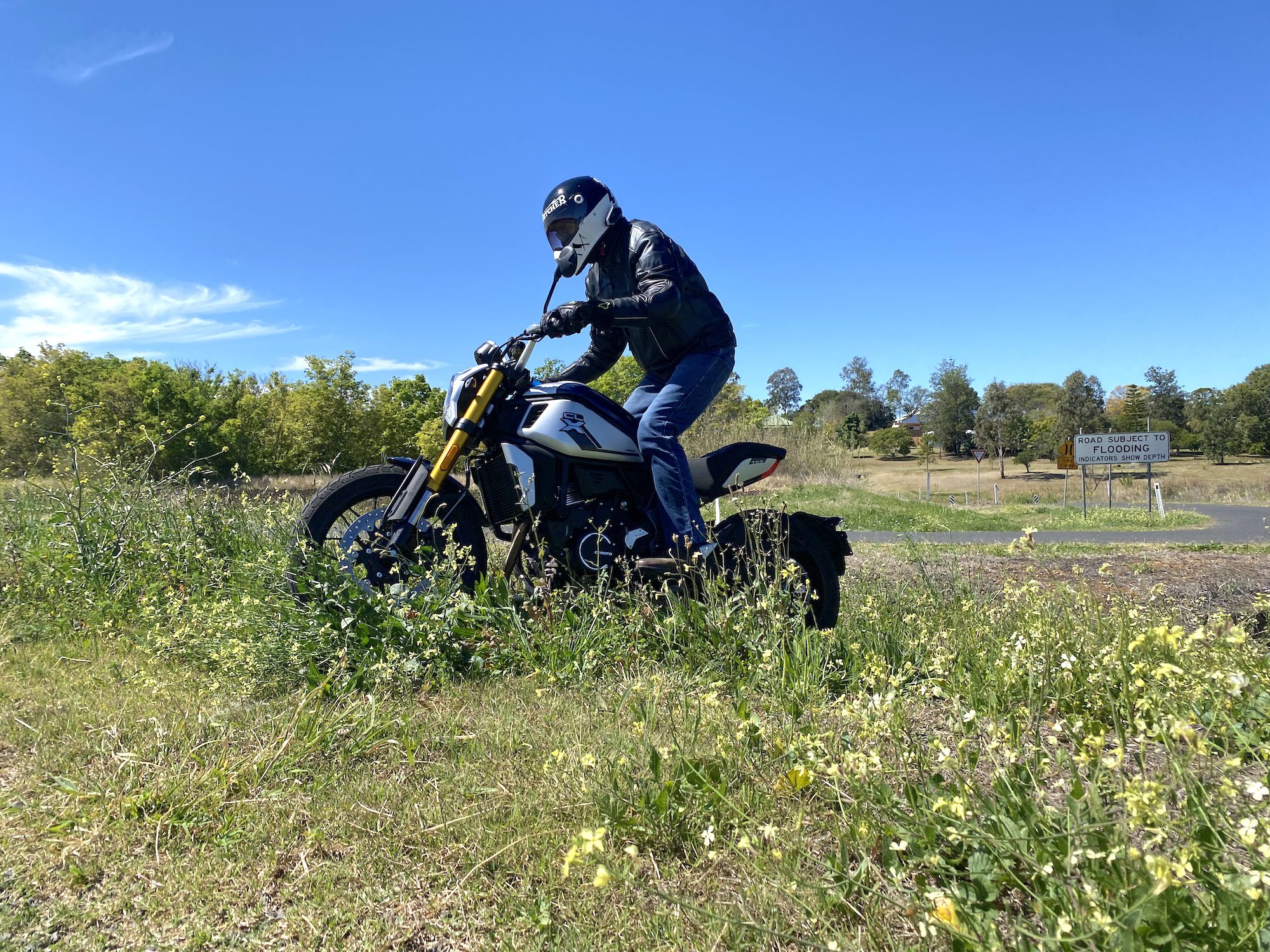 With the recent arrival of the 700CL-X range — their first non-learner motorcycles — many in the industry will be nervously and enviously monitoring sales of this bike and the coming 800cc models next year powered by KTM engines under their special arrangement with the Austrian motorcycle company.
And well should they be nervous because the 700CL-X Heritage is a handsome and well-appointed motorcycle arriving at $9490 ride away.
That includes Pirelli MT60RS "scrambler" tyres as used by Ducati and Triumph, two engine modes, cruise control, USB charging port under the seat and full LED lighting including a headlight that adapts illumination to ambient conditions.
The Heritage naked bike will be followed by a Sport cafe racer later this year and the Adventure all-roader next year.
It is no coincidence that the "X" from the model name features heavily in the styling which really does have an X factor.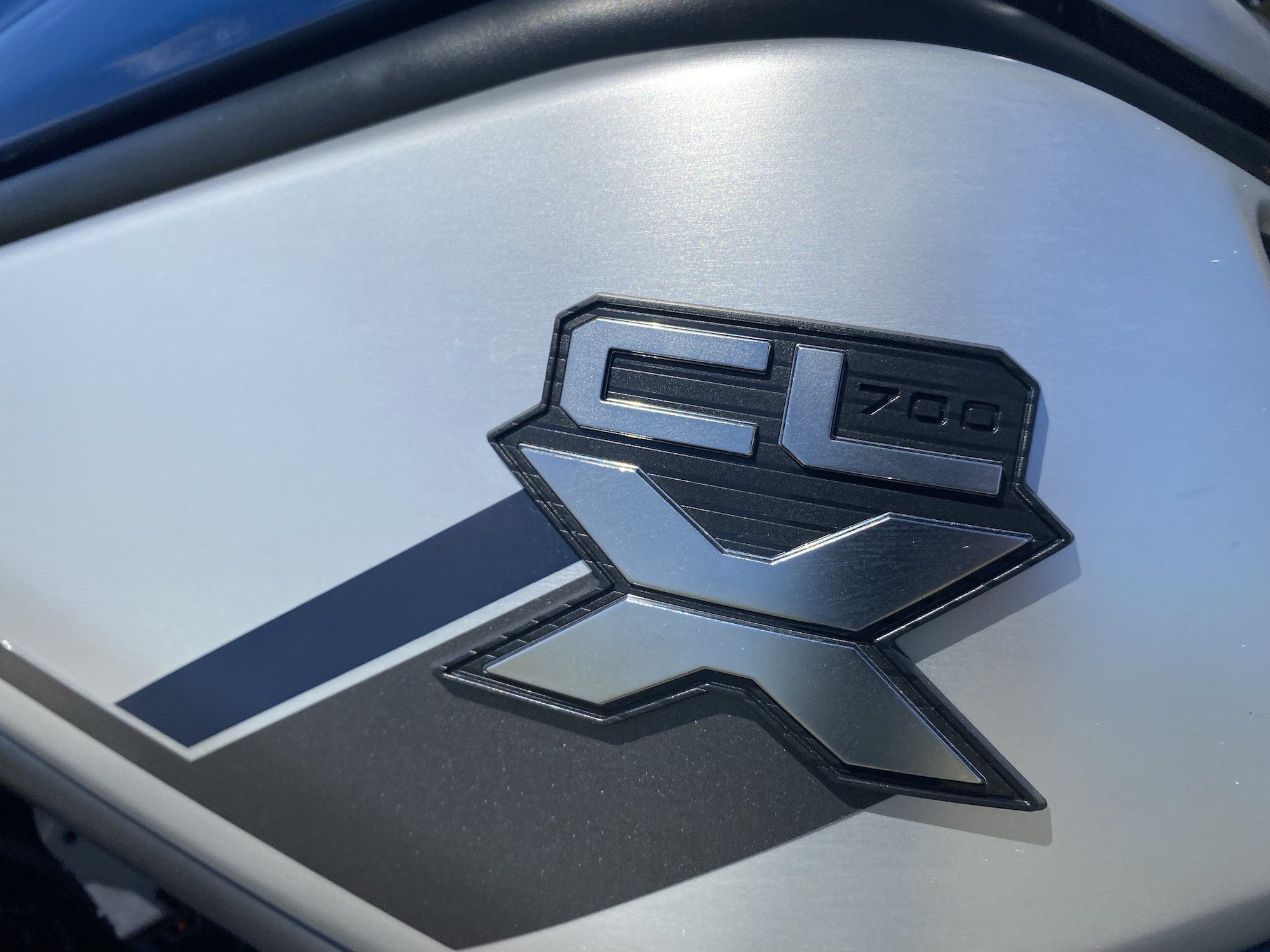 The bike is styled by Kiska Design House in Austria which is responsible for the famous orange brand's futuristic form.
That design aesthetic is mirrored in the 700CL-X from the futuristic LED headlight with its "X" illumination to one of the tidiest of tail designs on the road today.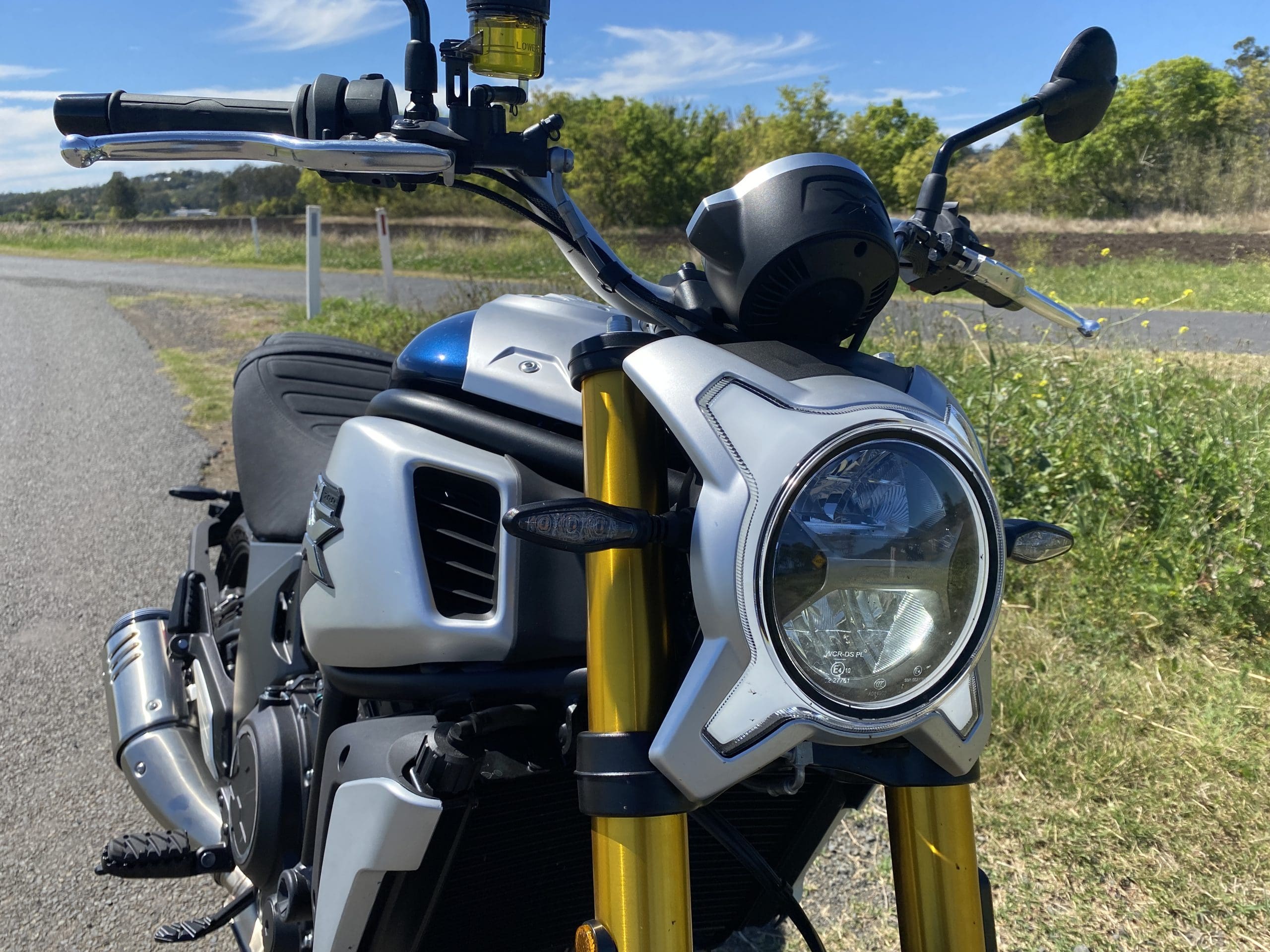 Not only is it well styled, but there is a lot of attention to detail in the build quality from neat frame welds to little grommets in the headstock to channel the cables. A lot of bigger manufacturers could take notice of this orderly cabling.
The 700CL-X also has the most attractive standard exhaust pipe on the market (apart from MV Agusta) with its stubby, brushed aluminium exhaust, although the catalytic convertor tucked underneath the bike is massive.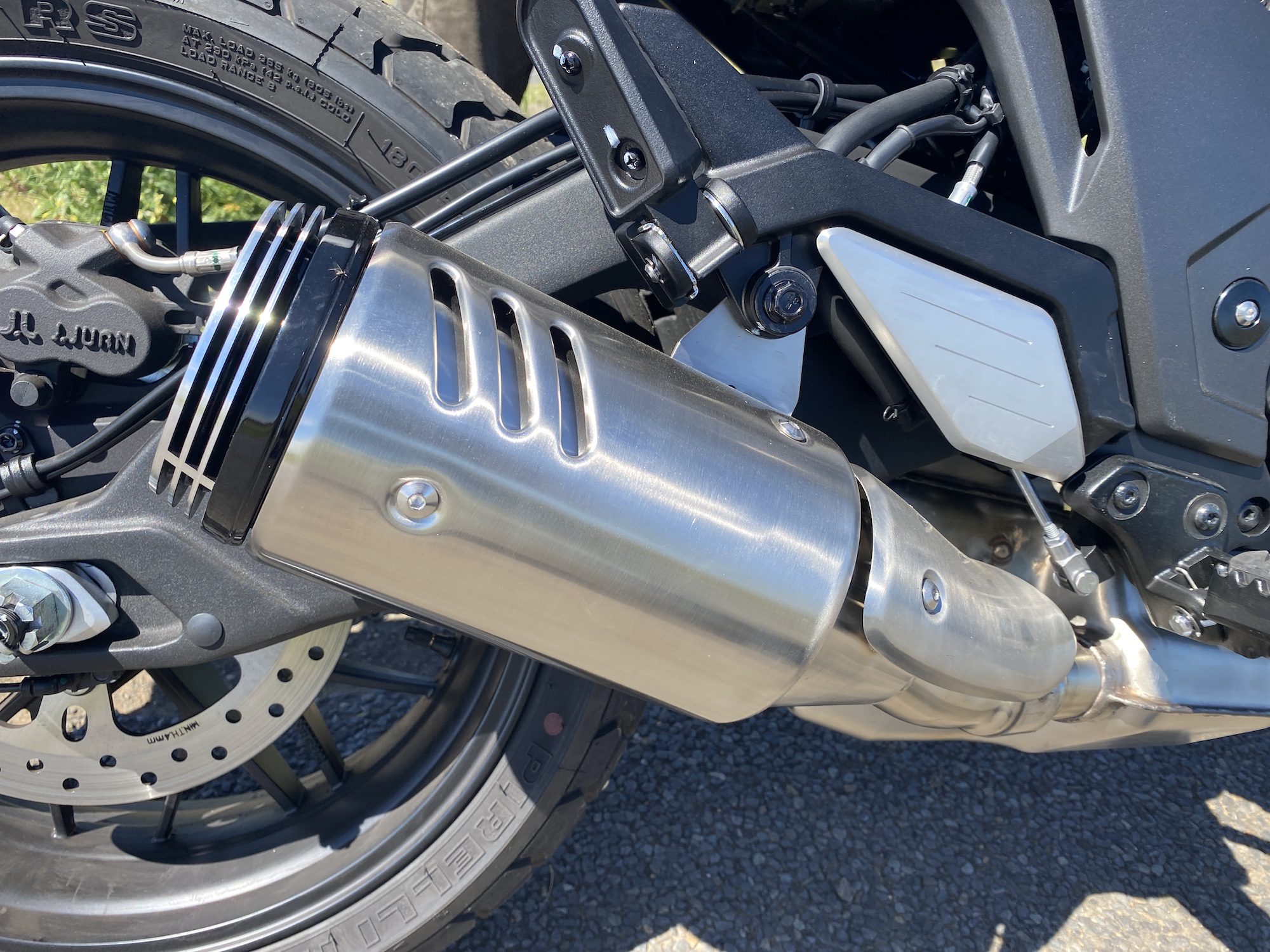 Another plus is the growling exhaust note which is pleasing without being a public nuisance. No need for an aftermarket replacement.
While this is the first non-learner CFMOTO motorcycle in Australia, it is powered by the same inline twin-cylinder water-cooled engine as in their 650cc range.
It has been stroked 4mm to 693cc with other updates including Bosch fuel-injection, split connecting rods, a slipper clutch and forged pistons.
The optimised intake system improves efficiency and increases the peak power from 41.5kW to 55kw and torque from 62Nm to 67Nm.
The result is a much punchier unit that will happily keep pace with other models in the midrange naked bike market.
In fact, it will pop the front wheel if you get a little too eager in the first couple of gears.
That's not just the result of a punchier engine, but also gearing which I believe is too low for Australian conditions.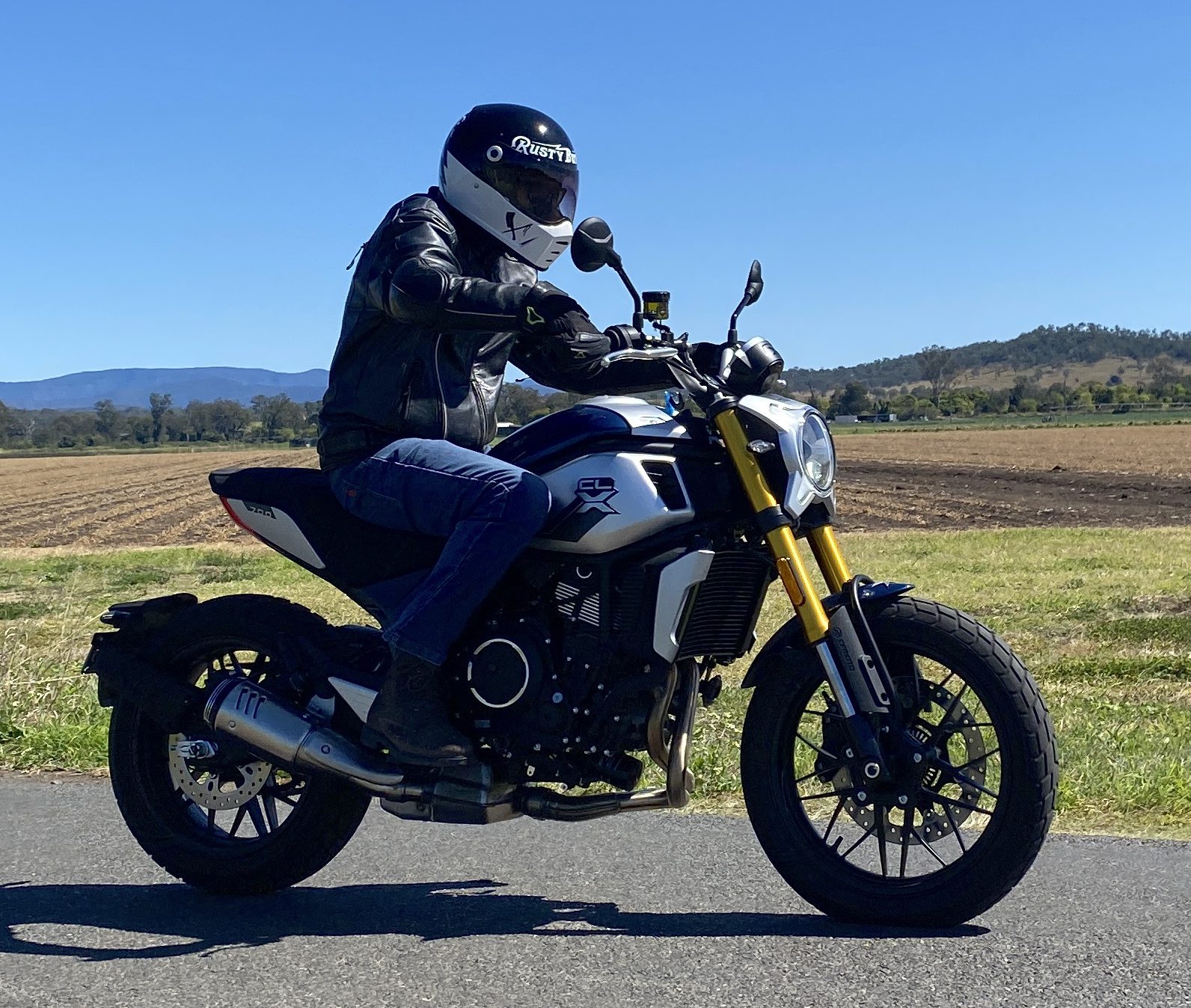 First gear will hit the 6000rpm limiter by the time you get to 60km/h and your hands and nether regions will be tingling excitedly at "cruising" speed on the highways with the engine revving at 4500rpm in sixth gear.
It may mean rapid acceleration, but it also results in numb hands after an hour's ride and disappointing fuel economy of about 5L/100km with the fuel warning flashing after just 160km, despite a 13-litre fuel tank. 
There are two engine modes — Eco and Sport — although Eco does not improve fuel economy. I suspect it just softens throttle response which is handy in slippery conditions. 
On my two-week test I found I was rapidly clicking through the cogs to fourth and fifth around town and sixth from 80km/h. An aftermarket smaller rear sprocket would sort out the gearing issue.
Thankfully the 700CL-X gearbox is slick and clutch pull is moderate, although neutral can be difficult to select.
Another concern about the powertrain is that service intervals are a low 5000km.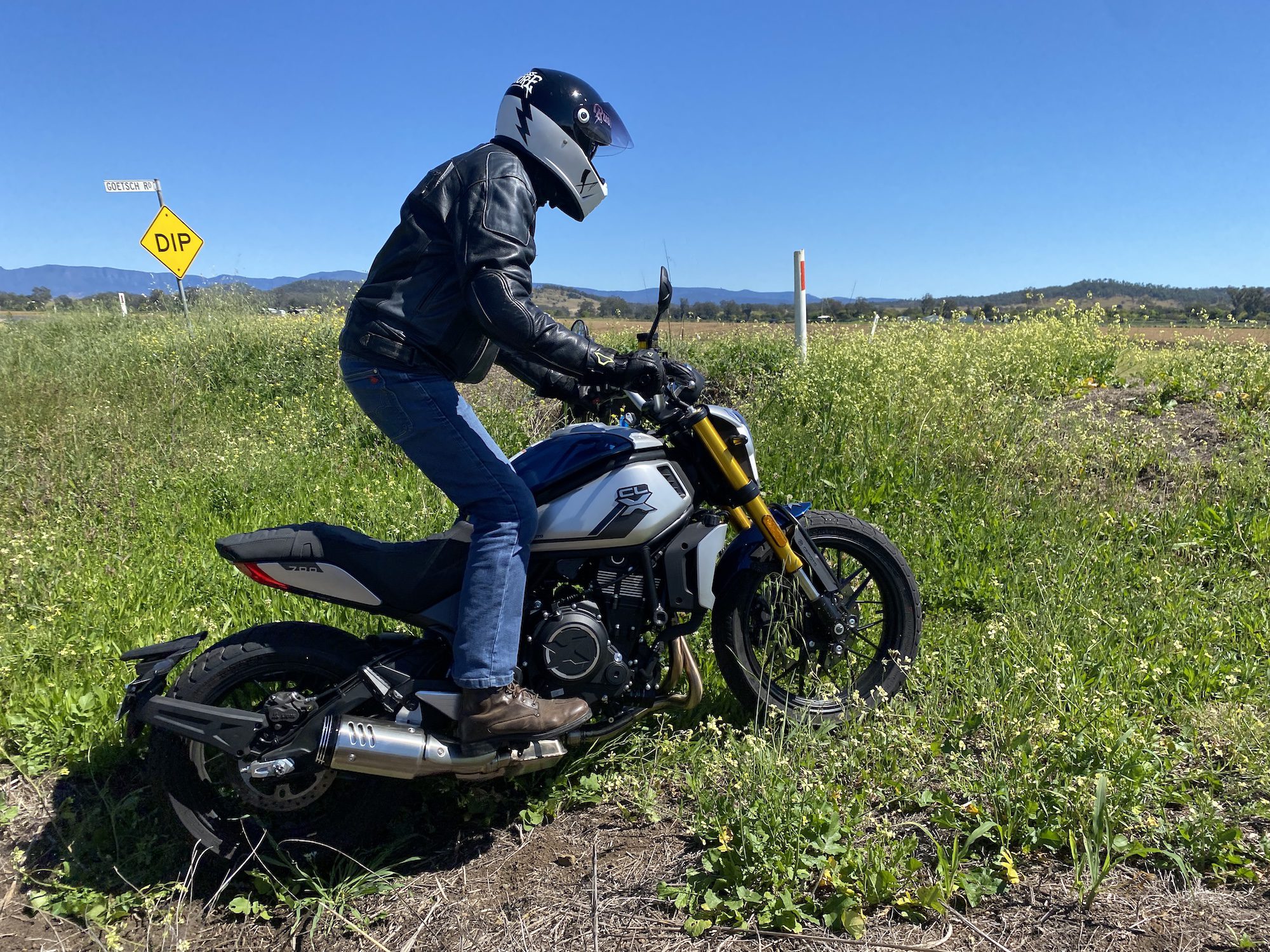 Thankfully it is one of the few adventur-ish motorcycles that has an easy-to-access air filter for cleaning. Just remove the right plastic panel.
They also say an oil change is so simple it can "easily be done at home", so you could save some money doing your own services.
Riding position is upright and fairly neutral for most riders although at 183cm tall my knees became sore after a few hours in the saddle due to the high pegs.
The seat is 800mm high, but narrow enough for me to put both feet flat on the ground when stopped with my legs still bent.
It feels like a soft saddle, but you sink down on to a hard and flat platform underneath which can become uncomfortable after a couple of hours.
There is also hardly any room for a pillion who only gets the seat sash to hang on to. That also means little room for a tail bag and the tidy tail means there are no tie-down points for luggage either.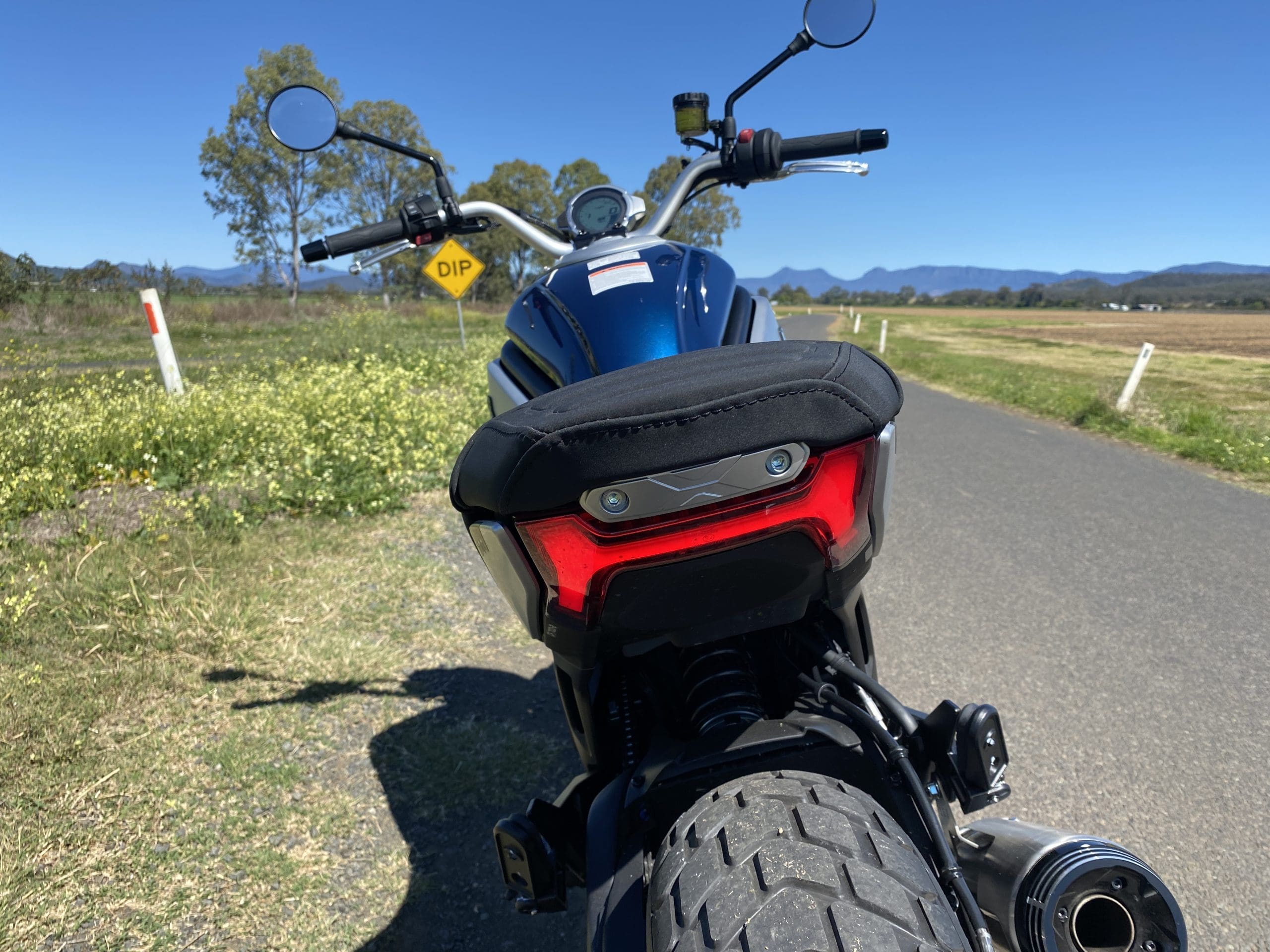 Straight bars and high and wide mirrors make it a pleasure to filter through traffic. But on the highway the mirrors create some head buffeting and the engine revs blur the rear-view image.
Riders will enjoy the convenience of the easy-to-use cruise control. However, it will lose speed up hills and pick up speed going down, so be aware.
Despite only having one 320mm brake disc up front, the bike weighs just 183kg dry (196kg wet), so it has quite effective braking.
The round instrument pod has a plethora of information and the LCD screen is easy to read in even the brightest sunshine.
However, I have some issues with the instruments.
The "SEL" and "ADJ" buttons on the left of the instruments do not stand for select and adjust. Instead, the top button toggles through information on the bottom of the screen and the bottom button toggles through info on the top off the screen.
If that isn't weird enough, a couple of the displays have no meaning at all. One is "-=2" and the other is "P- – – -". Neither varies and neither is explained in the owner's manual.
While there is a lot info (clock, instant and average fuel economy, average speed, engine temperature, clock, odometer, battery volts and hours of use) there is only one trip meter.
I would gladly sacrifice the two unexplained displays for a range and/or a range-to-empty display.
Perhaps that could be modified with a software update.
My test bike had only just received its 1000km service, so the engine may loosen up and provide slightly better fuel economy and the KYB suspension may also lose some of its stiction and provide a more compliant ride.
I found the suspension fine for smooth roads, but harsh and choppy on bumpy roads, although there was no bump steer or chattering.
The forks are adjustable for rebound and damping, but it didn't seem to make a lot of difference and the rear shock is adjustable for preload with a C-spanner which is difficult to access.
CFMOTO says the bike is designed for 20% off-road with its scrambleresque tyres and basic suspension. That's about right and fits in with other road-oriented scramblers from companies such as Yamaha, BMW and Ducati.
This is a fine entry into the non-learner sector for CFMOTO and portent for bigger bikes to come.
It will come with a pack of accessories including classic-style panniers, a diamond-stitched seat, protection and bar-end mirrors, as well as a collection of rider gear.
CFMOTO Australia includes a two-year unlimited kilometre warranty plus an extra year if servicing is done by an authorised dealer.
CFMOTO 700CL-X tech specs
Price: $9490 ride away.
Warranty: 2 years/unlimited km.
Engine: liquid-cooled, 693cc twin.
Power: 55kW @ 8500rpm
Torque: 68Nm @ 6500rpm.
Gearbox: 6-speed, chain drive.
Weight: 196kg.
Suspension front/rear: 41mm KYB upside-down fork, fully adjustable, 150mm travel; KYB rear shock with preload and compression adjustment, 150mm travel.
Brakes front/rear: Radial mount caliper, 320mm disc; floating brake caliper, 260mm disc, ABS.
Dimensions: 2100mm (L); 860mm (W); 1150mm (H); 1435mm (WB); 800mm (S)