After going bankrupt in December 2014, German motorcycle manufacturer Horex has relaunched, unveiling their new and more powerful VR6 motorbike at the 2015 Frankfurt Motor Show.
The VR6 uses the same 1215cc six-cylinder engine as the old one, but power is now up from 118kW to 126kW, with 138Nm of torque and a dry weight of 221kg.
The bike gets a new exhaust and manifold system, spoked wheels, LED headlight and tail design, Ohlins suspension, Brembo brakes, LCD instrument panel and carbon fibre subframe.
Horex plans to make 33 limited-edition motorbikes, but there is no word on price.
They have also not announced any plans for full production runs yet.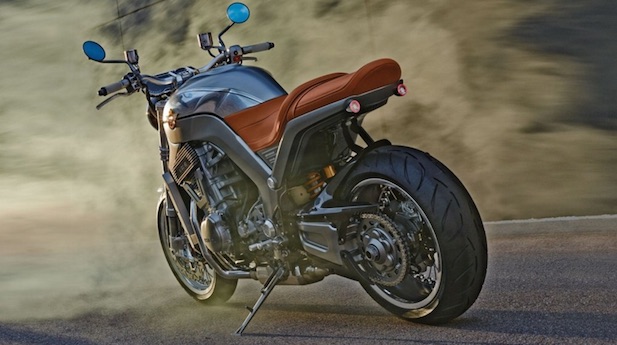 However, they recently announced that they are again making spare parts for the previous Horex VR6 Classic which they produced before the company went bankrupt.
Horex was founded in 1920 by the Rex glassware company and gets its name from a combination of Homburg where it is located and its manufacturing origins.
They developed mostly single-cylinder Columbus engines from 250cc to 600cc in the early days, followed by parallel-twin models in the '30s.
Production was interrupted by World War II and resumed in 1948 with the 350cc single-cylinder SB 35 Regina, followed by more parallel twins.
Daimler-Benz took over in 1960 and motorcycle production was terminated until 2010 when it was revived with a bike powered by a narrow-angle, six-cylinder supercharged engine.