How to reduce the high cost of CTP (compulsory third-party insurance) has always been an issue among motorcyclists, especially in NSW where drivers have received a rebate under a scheme introduced in 2017, but not riders.
Motorcycle Council of NSW chairman Steve Pearce says the most frequent question they receive from riders is why don't motorcyclists receive a CTP rebate?
"The reason is the increasing accident rate for motorcyclists in this state," says Steve.
"Motorcycles make up only 4.2% of all registered vehicles in NSW. Yet 20% of all hospitalisations reported under the CTP scheme are motorcyclists. And this percentage is rising."
Fatalities reducing
Meanwhile, Steve points out during NSW Motorcycle Awareness Month that motorcycle fatalities are coming down.
Since 1981, NSW rider fatalities have decreased from 143 a year to 59, even though there are twice the number of licence holders on our roads.
"But motorcyclists are still over-represented in the number of fatalities," he says.
He points out that since 1981 safety improvements have worked to reduce fatalities:
The LAMS (Learner Approved Motorcycle Scheme) has been implemented, making a large range of learner approved motorcycles available in Australia;
The Graduated Licensing rider education scheme has been implemented. The days of obtaining a learner permit by riding up and down outside the registry are long gone. Now riders must pass

a two day pre-learner course and rider knowledge test before sharing the road with other users;

Helmet Standards have been upgraded with the adoption of European Standards in Australia, marking an era of more choice and competition which means better helmets and cheaper helmet pricing;
CRASH Testing annual publication of helmet testing results means more informed decisions when selecting a new helmet;
Lane Filtering: As congestion on our roads continues to grow, the new lane filtering road rule is a small step to making our journeys more efficient and promoting motorcycling as an important part of the transport mix;
Safety improvements at the roadside such as rub rails under W-beam barriers have reduced the instances of hard impact road trauma for motorcyclists on corners;
Headlights on making motorcycles more visible to other road users;
Satellite emergency phones located at popular motorcycling roads, such as Putty Road and Oxley Highway, where mobile phone coverage is not existent; and
Ratings for protective gear called MotoCAP which independently rates the protection afforded by jackets, pants and gloves and give consumers a baseline system of comparison so they are able to make a more informed decision about their level of protection.
CTP costs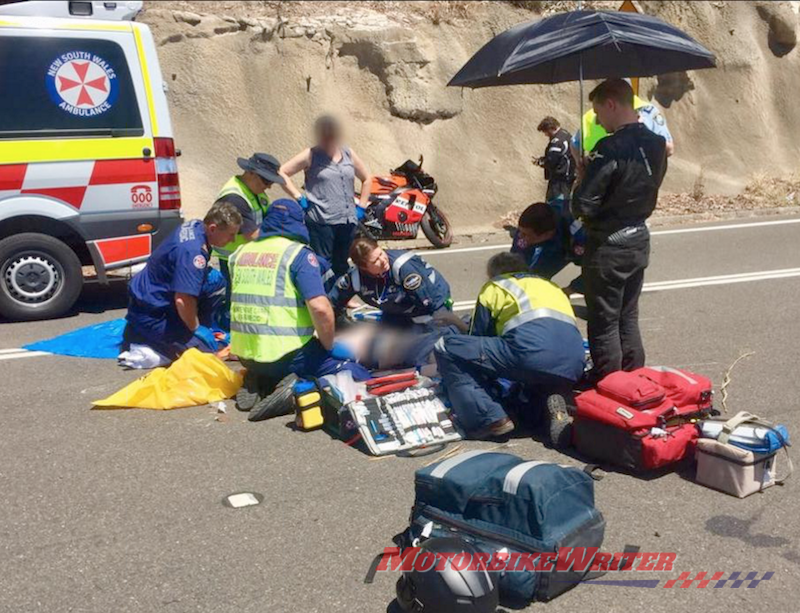 "But the fact remains, our injury rate is increasing, and this costs us in medical care, legal costs, emergency workers fees etc," Steve says.
"In fact, every policy contributes around $200 to provide claim-related injury support for motorcycle accidents."
The CTP premium funds are allocated to pay for administration and legal costs for insurers and the regulator (SIRA), long-term medical care for seriously injured riders, GST, profit to the insurer (currently 8%), and claim-related injury support for injured riders.
"We have to remember that we as a group are the most vulnerable and we are exposed to crash risk more than other road users," Steve says.
"This is because motorcycles are sensitive to rider input and quality of road surface, whereas cars are more forgiving, more stable.
"And we are exposed to the elements if we have an accident or make a mistake. We also have a smaller frontal and rear profile which can make us difficult to see."
How to reduce CTP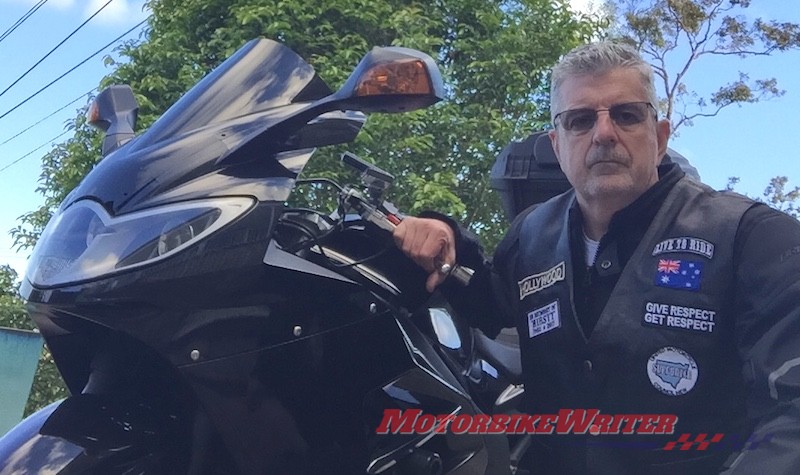 Steve says there are two ways riders can reduce their CTP cost.
"Firstly, we need to continue to work with regulators to make sure our CTP contributions are managed effectively for motorcyclists, he says.
"This means we have to scrutinise the allocation of funds to the insurer, the regulator and claim related costs.
"Secondly, as a group we have to get our injury rate down."
He says riders need to focus on basic risk management when they ride and consider the following:
Regular skill training;

Wearing the safest gear;

Avoid riding when fatigued;

Don't ride under the influence of alcohol or drugs,;

Be aware of the road conditions; and

Avoid speeding.
"Remember, it's not speeding in itself that is the issue, it's that our roads are not designed to help us if we lose control and other road users have trouble seeing us at high speed," Steve says.