The Distinguished Gentleman's Ride has had a record year, raising $US5.8m (about $8.2m) for men's cancer research and mental health issues.
This is just short of the target of $US6m ($8.4m), but still a record year and almost half of the $US13m  ($18.2m) raised since the DGR started in 2012.
Fund raising ends on October 30, so the figure will go even higher.
Last Sunday's charity ride was also a record year for the number of participants (112,000), cities (650) and nations (102).
DGR founder Mark Hawwa of Sydney says the ride goes beyond this achievement.
"Participants showed millions of onlookers that as riders, they don't need to live by the traditionally negative stereotypes often perceived," he says.
"From Zimbabwe to NYC, the spectacle stopped people in their tracks, dropped jaws, grabbed the attention of camera-wielding pedestrians and the elated waves of their children, as the most dapper mix of magnificent motorcycles, and sartorial styles rolled on by."
Record year of fun
It certainly dropped a lot of jaws in Brisbane where distinguished gentlemen and ladies rode through sometimes pouring rain in their dapper suits.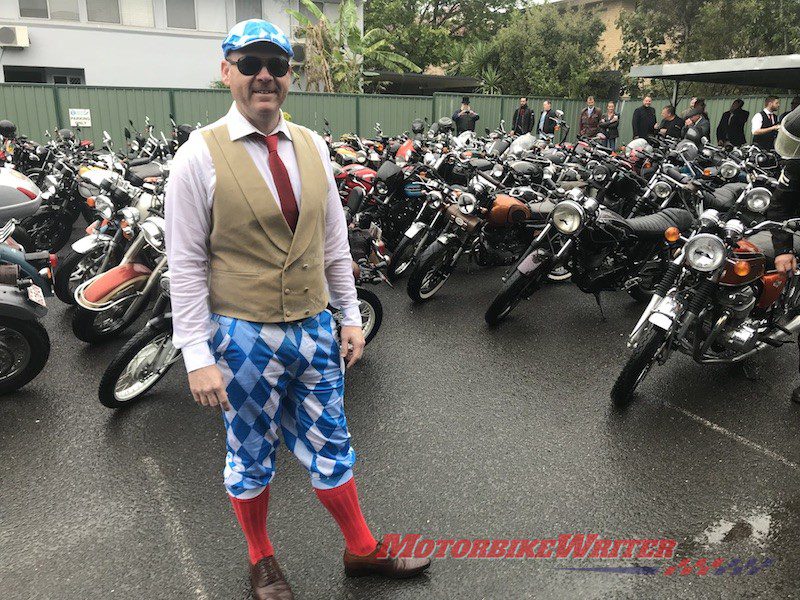 Brisbane organiser Geoff Gough says the ride has batted above its weight in recent years, being second top fundraiser last year with the winning fund raiser in their ranks.
This year Brisbane had a record 630 registrations thanks to a computer error that continued to take registrations after the 500 limit was reached.
However, the ride was dampened by the rain with 280-odd hardy riders attending the start at Oliver's Motorcycles.
"Despite the wet, everyone was still smiling and laughing," Geoff says.
"From the (social media) posts I've seen, being part of the 280 is talked about with a certain amount of pride."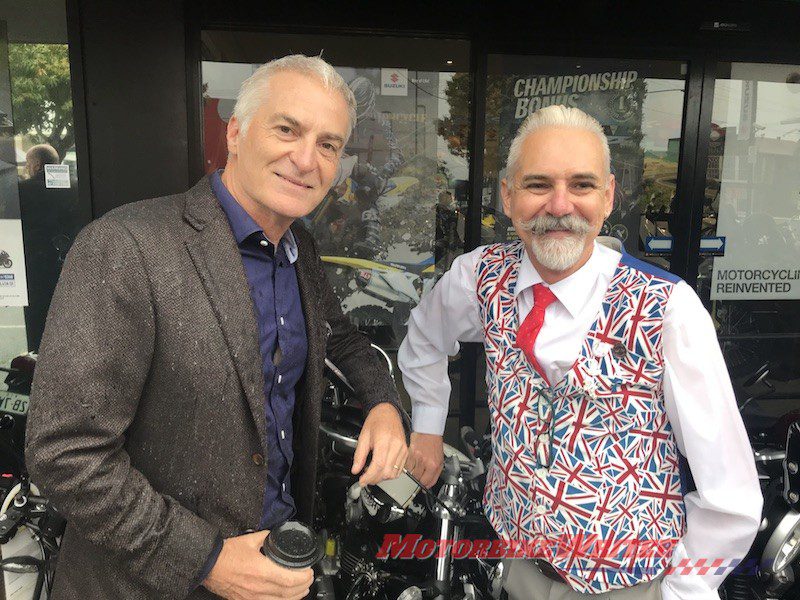 Geoff says they still managed to raise $100,679.
Top Brisbane fundraisers are:
1st – Stuart Bishop (Hardy Brothers Team) $5731;
2nd – Ross Chandler $5304; and
3rd – Reece Richardson $4799.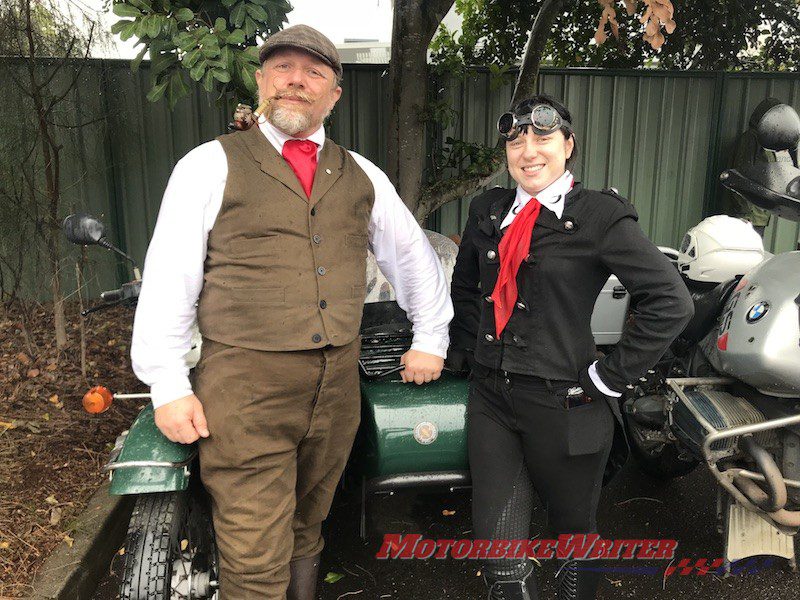 Funding allocation
The seventh annual Distinguished Gentleman's Ride has doubled the allocation of funding toward mental health.
Mark says this year they increased their allocation of funding toward mental health from 20% to 40% for The Movember Foundation.
Close to one million men lose their lives annually from prostate cancer and suicide.
If you need urgent help or support, please contact Lifeline on 13 11 14.