Queensland rally rider Scott Britnell has been watching the Dakar Rally on TV while recovering from a crash six months ago that also crashed his hopes of competing in this year's event.
However, Scott Britnell is still planning to join the gruelling rally next January and is busy raising funds with his KTM 450RR race bike arriving soon.
"I have been watching Dakar and it seems like this year's edition is a cracker," he says.
"It seems the complaints about the WRC-style first half of last year's race have been answered by Marc Coma."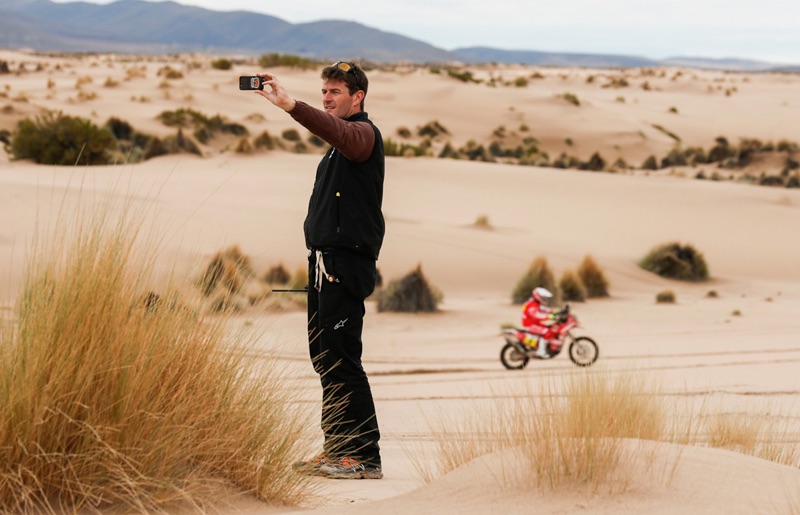 Aussie's mixed Dakar fortunes
He says it was disappointing that Australia's first Dakar winner, Toby Price, crashed out on stage four. 
"I see it as a simple case of paying dues for living life on the edge as many of the top guns have in the past," he says.
"This is a perception that I also carried into combat many times and have leant on to accept a far greater sacrifice made by several friends/colleagues along the way."
Fellow Queensland Rod Faggotter also retired from the event on stage four with technical problems in his Yamaha.
Meanwhile, after two stages were abandoned because of rain and mudslides, the two remaining Aussies are battling on.
Todd Smith (Honda) is sitting in 21st outright and Dakar Debutante Matt Hart (KTM) is in 53rd.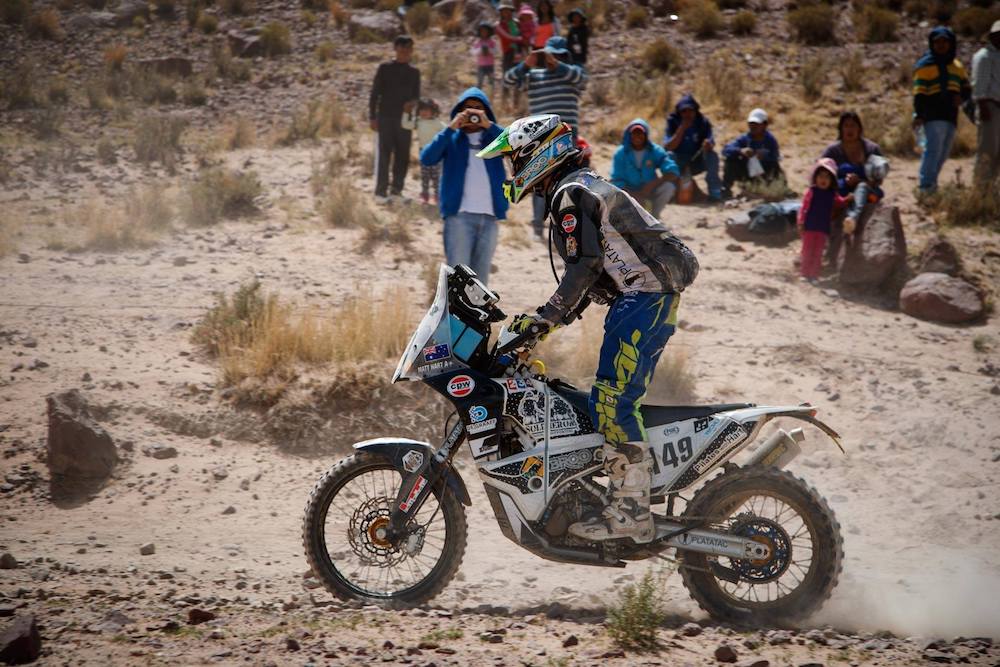 "Man, the scenery in the Dakar footage this year has been spectacular and I can't wait to experience it next year," Scott says.
Scott back on track
The accomplished rally rider is now almost fully recovered from his high-speed crash in July while trying to set a record double crossing of the Simpson Desert in a single day.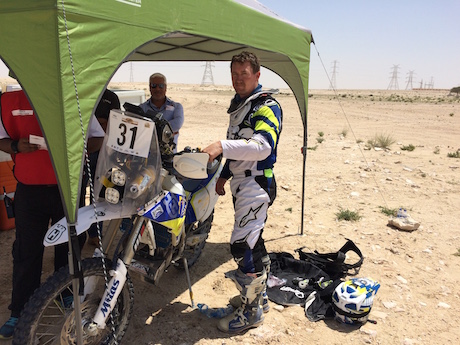 He is also busy raising the $120,000 he needs to compete in the event.
"I am just as serious about Dakar as I ever was," he says.
"My wife is behind me and there are no hesitations about pursuing any of my goals, including Dakar. 
"It's a huge financial commitment, but we are doing whatever it takes to make it a reality. I have managed to secure a new KTM 450RR off the production line and expect it to be delivered any day now." 
Scott has organised a two-week group ride through Mongolia in July-August 2017 and started a Gofundme page that has so far raised $5000.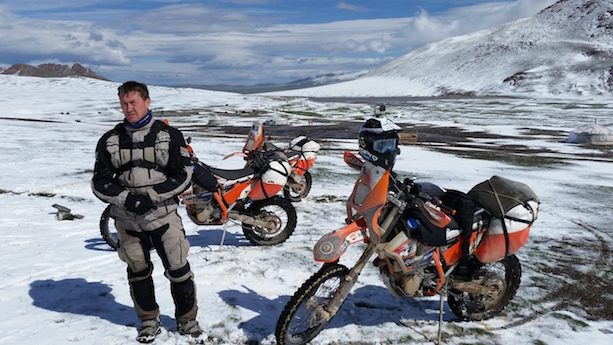 There is also a fundraiser at the Handlebar Haven, Kilkivan, Queensland, on February 4, including food, music, raffles and free camping.
Prizes include a two-day canoe trip for four people on the Murray River donated by David Breedon while Graham Strang of Work Wear in Toowoomba has donated store vouchers.
"The reality will be that for the most part we need to be prepared to fund it ourselves," Scott says.
"A tough concept considering the likelihood of finishing on a first attempt is well less than 50%.
"I will have the next eight months to prepare the bike, run it in and get it to France in time."