The iconic Honda monkey bike and many other 50-100cc Honda and Suzuki scooters and bikes are about to face the axe thanks to tough new Japanese pollution regulations.
The companies are retiring a host of 50cc scooters and bikes this year, including the monkey bike which ends production this month.
They warn small-capacity bikes may be phased out altogether as the spiralling costs of compliance make them unprofitable.
Honda chief officer Noriaki Abe says they have reached their technological limit for controlling emissions.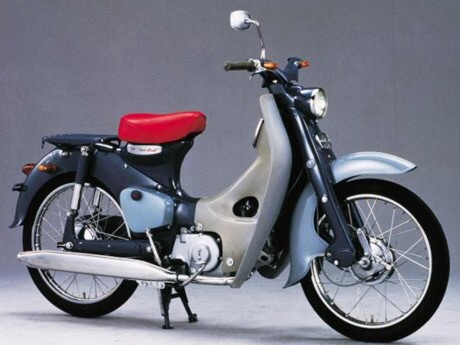 "We can no longer make a product that customers can be satisfied with," he says.
It is becoming less profitable for companies to make small-capacity bikes compliant with tough global pollution laws. So more small bikes could face the axe.
Suzuki chairman Osamu Suzuki says "100cc or 50cc bikes are probably going to disappear".
"125cc or 150cc will probably become the lower limit for small vehicles," he says.
For now, that means the popular Honda Grom and Kawasaki Z125 Pro are safe.
Tougher pollution restrictions
The axing of small-capacity motorcycles comes as Japan falls into line with global Euro4 pollution restrictions that require self-diagnostic emissions systems. These add to the cost of the bike while reducing the profit margin.
While Euro4 requires bikes to run clean for 20,000km, the introduction of Euro5 in 2020 requires those systems for the life of the bike, making them even more expensive to build.
The European Commission estimates that would add about $A160 to the cost of each vehicle which is about 10% of the price of some of these small-capacity models.
Yamaha CEO Hiroyuki Yanagi says it will make product development "extremely tough".
"Instrument controls will become more complex, and costs will go up," he says.
Worldwide impact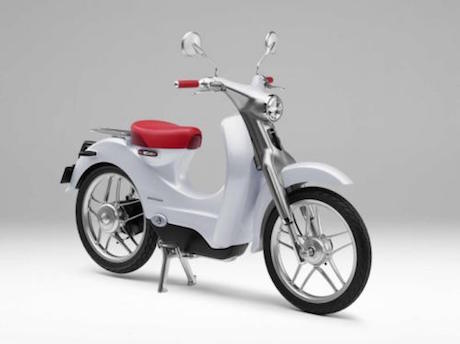 Manufacturers are expected to replace these small machines with electric vehicles which is the case in China.
Yamaha and Suzuki already have 50cc-class battery-electric mopeds and Honda will release an EV scooter next year.
In September, Honda and Yamaha will test electric motorcycles in Tokyo for a motorcycle-sharing program.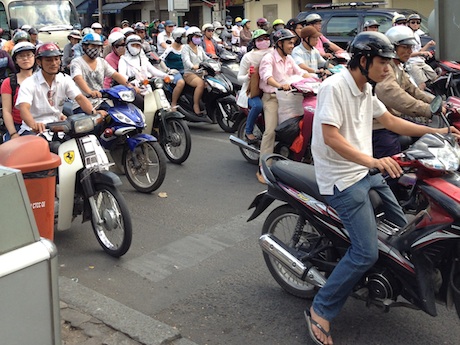 While the axing of 50-100cc scooters and bikes will have the biggest impact in Asia where they are used in their millions for transport, it will also have some affect in Australia.
The biggest hardest hit will be Queensland and Western Australia where motorists with a full car licence are able to ride a 50cc bike.
It would also impact on tourist areas where 50cc hire scooters are big business.