Police are seeking witnesses and dashcam vision for two motorcycle crashes, a fatality this morning (3 July 2019) in the Brisbane Valley and a crash in Sydney last week.
A 52-year-old male rider from Boronia Heights has been pronounced deceased at the scene of a crash at Wanora, south of Fernvale, on the Brisbane Valley Highway this morning.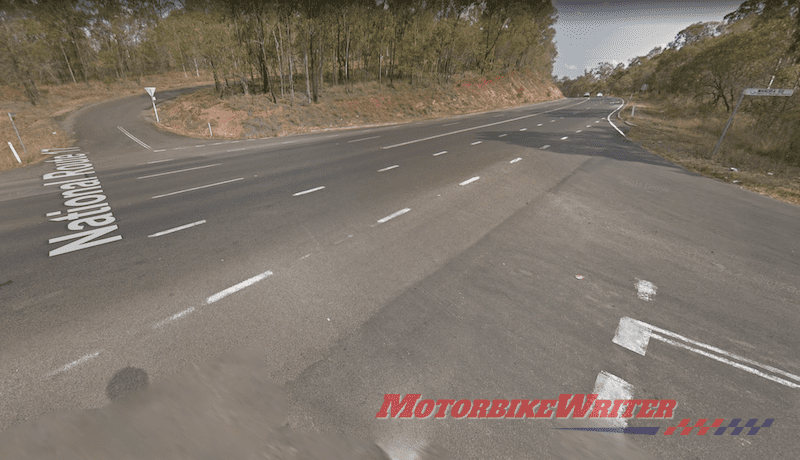 Police say that just after 5am a motorcycle and a vehicle travelling on highway collided at the intersection of Wanora Road.
The 43-year-old male driver of the vehicle, from Glamorgan Vale, was taken to hospital for treatment with non-life-threatening injuries.
Brisbane Valley Highway is expected to remain closed at Wanora until about noon as officers tend to the scene.
The Forensic Crash Unit is investigating.
Police seeking info
If you have information for police, contact Policelink on 131 444 or provide information using the online form 24hrs per day.
You can report information about crime anonymously to Crime Stoppers, a registered charity and community volunteer organisation, by calling 1800 333 000 or via crimestoppersqld.com.au 24hrs per day.
Quote this reference number: QP1901276238
Dash cam vision sought
NSW Police are also seeking information and dash cam vision after a man was seriously injured in a motorcycle crash in Sydney's south west last week.
About 6.55am (Monday 24 June 2019), emergency services were called to the corner of Canterbury Road and Christian Road, Roselands, after a Honda 350 motorcycle collided with the rear of a Hino Lorry Tipper
Officers from the Campsie Police Area Command and NSW Ambulance paramedics attended.
The 21-year-old rider sustained a fractured skull and severe facial injuries. He was taken to St George Hospital where he remains in a serious but stable condition.
The 30-year-old driver of the truck was not injured.
Police are urging anyone who may have information or dash cam footage in relation to this incident to contact Campsie Police Station on (02) 9784 9399 or Crime Stoppers on 1800 333 000.
Anyone with information about this incident is urged to contact Crime Stoppers: 1800 333 000 or https://nsw.crimestoppers.com.au. Information is treated in strict confidence. The public is reminded not to report crime via NSW Police social media pages.