A Sydney rider who was dangerously tailgated for several minutes by a driver is livid that when she asked police for help, they failed her.
That's the response 61-year-old Sydney commuter Barbara received after she was dangerously tailgated for several minutes by a driver in a Mazda3.
(Below of a short section of video of the incident. We suggest you read this whole article and not just comment based on this video.)
Barbara says the incident happened recently while commuting home on her "light and easy" Honda Grom fun bike.
"I love the Honda Grom for travelling to work (Westleigh to North Ryde)," she says.
"It's such a light-and-easy fun-to-ride bike."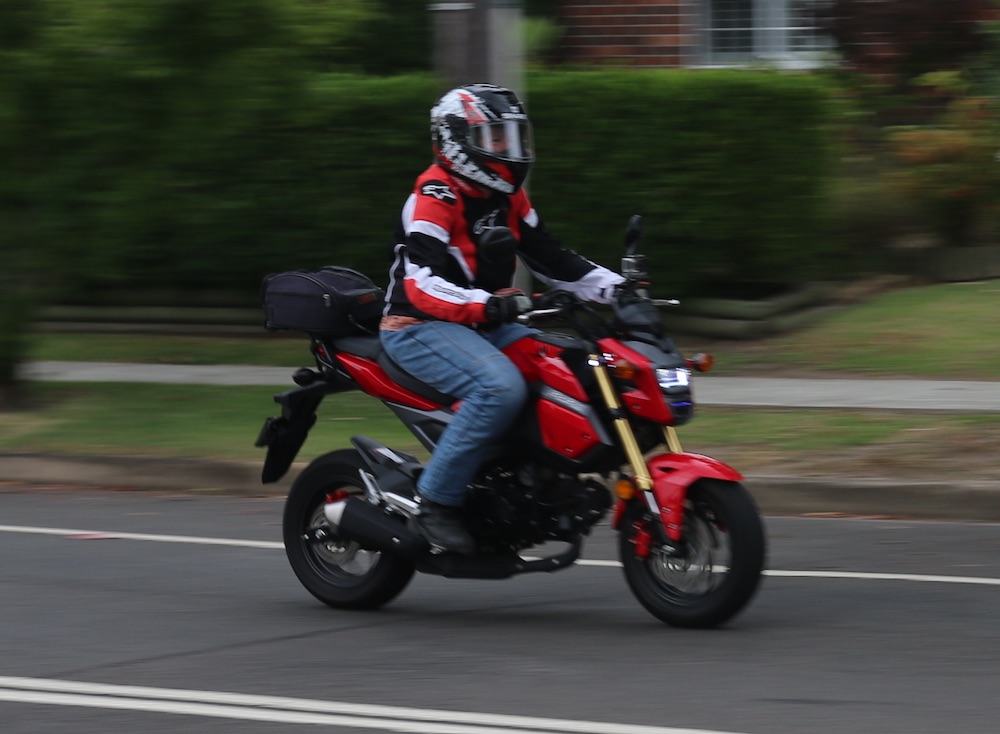 She says the Grom can easily cope with the traffic in the 60km/h speed limit of her commuting route.
"I have found that most drivers will actually pull over if they see you behind, particularly tradies. You get the odd one who won't, but the good outweigh the bad," she says.
"I always give them the thumbs up when I pass if they moved over for me. I never lane filter in the kerb or where I would consider it dangerous; only very slow-moving or stationary traffic."
Tailgating incident
However, on a recent homebound commute in heavy traffic she found one driver was incensed by her legal filtering at a set of lights.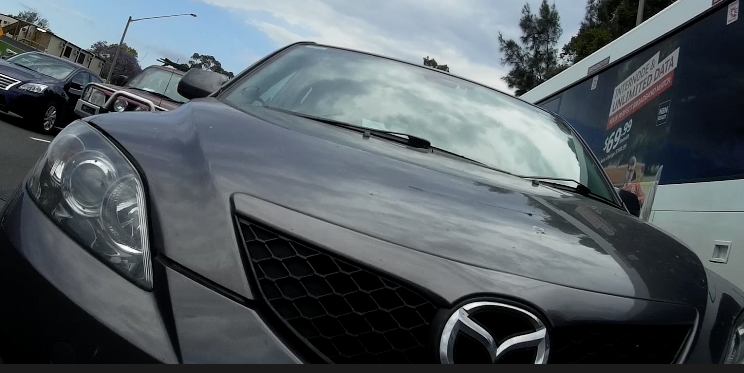 "In order that I did not cross the white lines (therefore illegal) I stopped diagonally across the front of this car – not in a dangerous position," she says.
"I knew I would be off well before the car driver got their foot to the accelerator. Lights went green and I zipped off."
What followed was a long incidence of intimidating tailgating as well as the driver pulling alongside and shouting abuse at Barbara.
"I looked in my mirror and he was very close so I tapped my brakes to get the light on (you can see that in one of the stills) and he just continued to drive so close," she says.
Barbara then turned off the main road to get away from the dangerous situation, but the driver followed her.
How police failed her
"I saw a police car parked on the left with all lights going, so as I approached I stopped the bike," she says.
"The window was down and I shouted to the policeman that the bloke in the car behind was tailgating me. The policeman threw his hands up and said something that I couldn't hear and I assumed (rightly) that he didn't want to bother to do anything."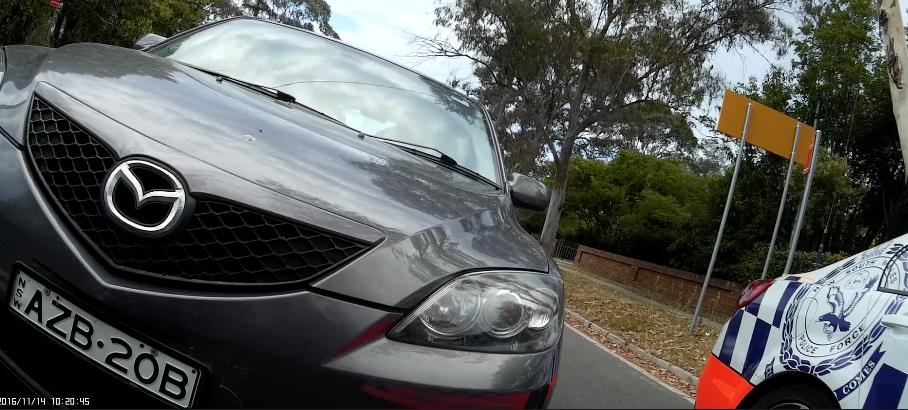 Even while Barbara is talking to the police, the video shows the driver edging closer and closer to her bike despite there being plenty of room to simply drive around.
Fortunately for Barbara, the story ends well with her filtering well away from him at the next set of traffic lights.
However, it could have ended badly while the police sat idly by.
"I feel very let down as there was a policeman there – they don't want to know or bother until someone's killed or injured," Barbara says.
"I am sure I won't be the only person this man has taken his road rage tendencies out on."