South Australian police have dropped a rider's fine for standing on the footpegs after another review of the case. 
Adelaide rider Tim Byrne (pictured above with the infringement notice) says he was fined for standing up while riding through some roadworks in January 2018 despite the practice being legalised in South Australia in 2016 and added to the Australian Road Rules this year. 
Click here to read about the new ARRs.
Tim and Motorbike Writer contacted the police pointing out their error, yet they refused to withdraw the fine.
Motorbike Writer then set Tim up with Maurice Blackburn Lawyers who took on the case and informed Tim yesterday that a police supervisor had decided to drop the fine.
"Because it didn't go to court there still is no precedent for other riders to follow, Tim says.
Maurice Blackburn Lawyers principal lawyer Malcolm Cummings says they took on the defence on a pro bono (free) basis as a "matter of principle".
"The infringement notice in our view had no basis," Malcolm says.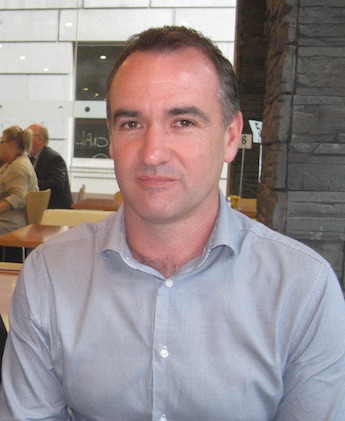 "There was nothing in the circumstances to give ground to a conclusion that it was not 'safe for the rider' to stand.
"We made a further request for review of the notice setting out the facts and the Road Rules and advising that we had instructions to defend the matter in Court should the notice not be withdrawn.
"Happily in this instance common sense prevailed and the notice was withdrawn."
Readers urged challenge
Tim says he is glad he took the advice of Motorbike Writer readers who profoundly urged him to challenged the fine rather than paying up.
"But I was been driven by the support of (Motorbike Writer) readers to challenge the fine.
"It is the responsibility of all riders to challenge incorrect fines.
"I was angry that they'd done this and I was trying to make other riders aware," he says.
South Australian rider representative group spokesman Tim Kelly of South Australian riders' representative group Ride to Review said he was disappointed that SAPOL were not aware of the laws of the state.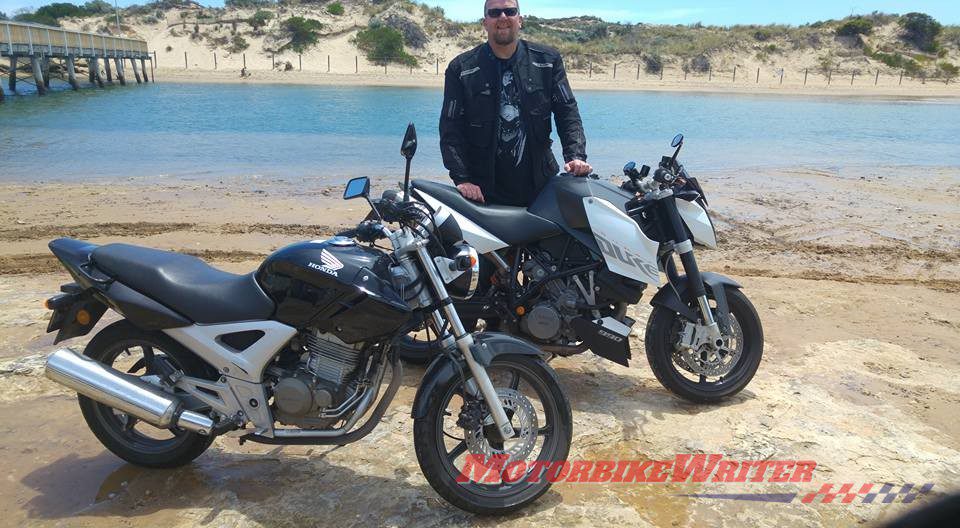 "I think it's great to see that common sense has prevailed in this matter," he says.
"The rider and those involved in taking this matter to task with the SA judicial system have demonstrated what can be achieved when you stand up for your rights.
"RTR also hope that in the future, riders can employ this technique without fear of being issued an infringement."
Safety reasons
Tim Byrne says he only stood up in the roadworks to see what was happening up ahead.
"I stood up for safety reasons," he says.
"I wanted to see what the traffic was doing. There was a zig zag with concrete barriers and every day you go through it was different."
The female police officer told him he was being fined for standing up although the offence notice said "fail to ride in a correct position".
"I wasn't tailgating. I always leave a good distance. And I wasn't zigzagging. I was in the centre of the lane and not in a position to spilt a lane." 
He also says the queue of traffic was backing up and doing no more than the 40km/h posted roadworks speed.
Tim has a low-level traffic offence history: 11-12km/h over the speed limit a couple of years ago and a  2010/11 speed camera fine for 65km/h on a 60 zone. 
"That's just two incidences of low-level speeding in the past eight years," he says.
"If I had been done for speeding, I'd have sucked it up."