Damon's machines have skipped road time altogether and hopped straight from the Vancouver lab into the Peterson Museum's 'Electric Revolutionaries' exhibit, where you can take a gander at 'The Most Innovative Electric Motorcycles Ever Made.'
Revolutionary? Maybe.
Tongue in cheek? Definitely.
Let's get into it.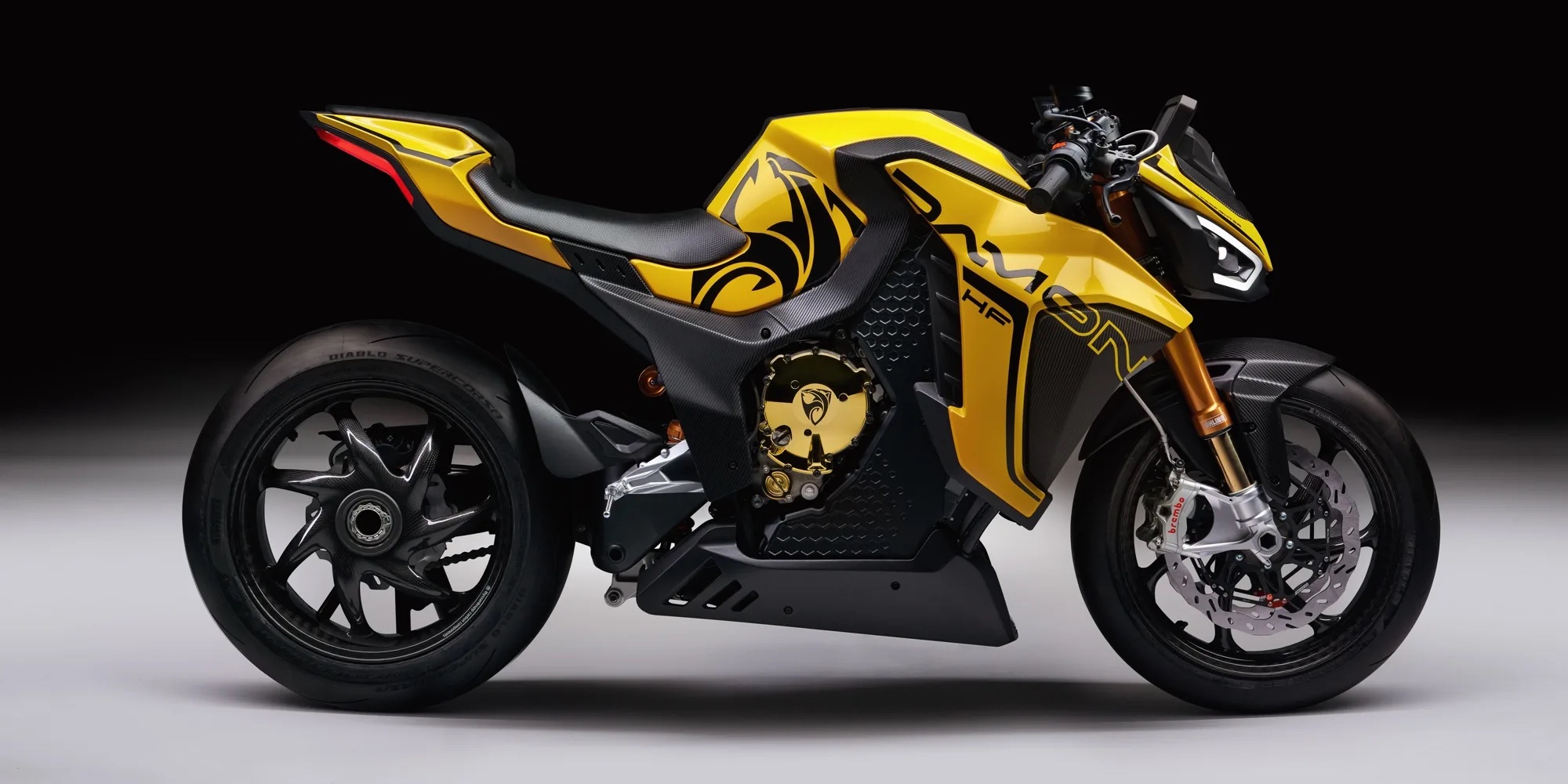 Our topic today is sourced from The Auto Channel, who also relates that Damon Motors' HyperDrive and HyperSport EV platforms will also be on display along the likes of 'KillaJoule' (the bike that made Eva Hakansson the fastest woman on an electric motorcycle ever), 'The One' (featuring hypercar genetics courtesy of Curtiss Motors), and a 'Solar Scooter' created by a Ghanaian teenager named Samuel Aboagye – all machines that have had at least a bit of playtime with the asphalt prior to being nestled into a display case for tomorrow's exhibition date.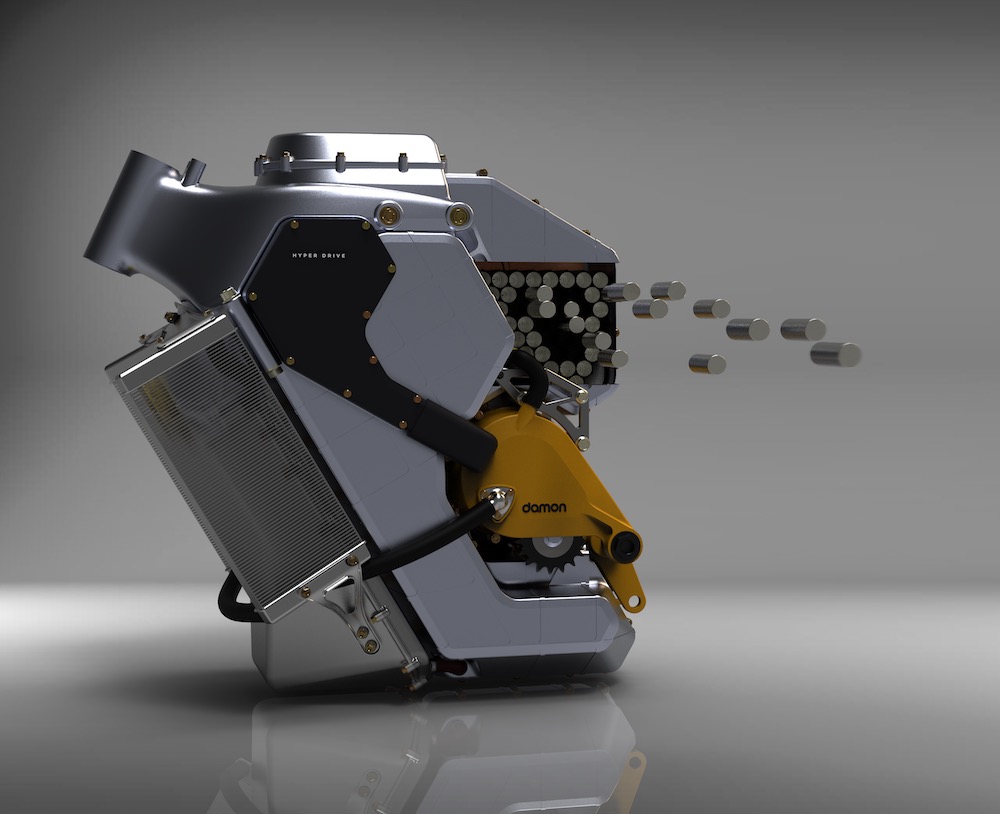 "As part of the exhibit, Damon's award-winning HyperDrive, the world's first monocoque-constructed, 100 percent electric, multi-variant powertrain optimized for maximum performance, design and safety, will be on display for the show's year-long run," states the report.
"Additionally, Damon's flagship HyperSport and HyperFighter motorcycles will be featured opening night, April 14, 2022."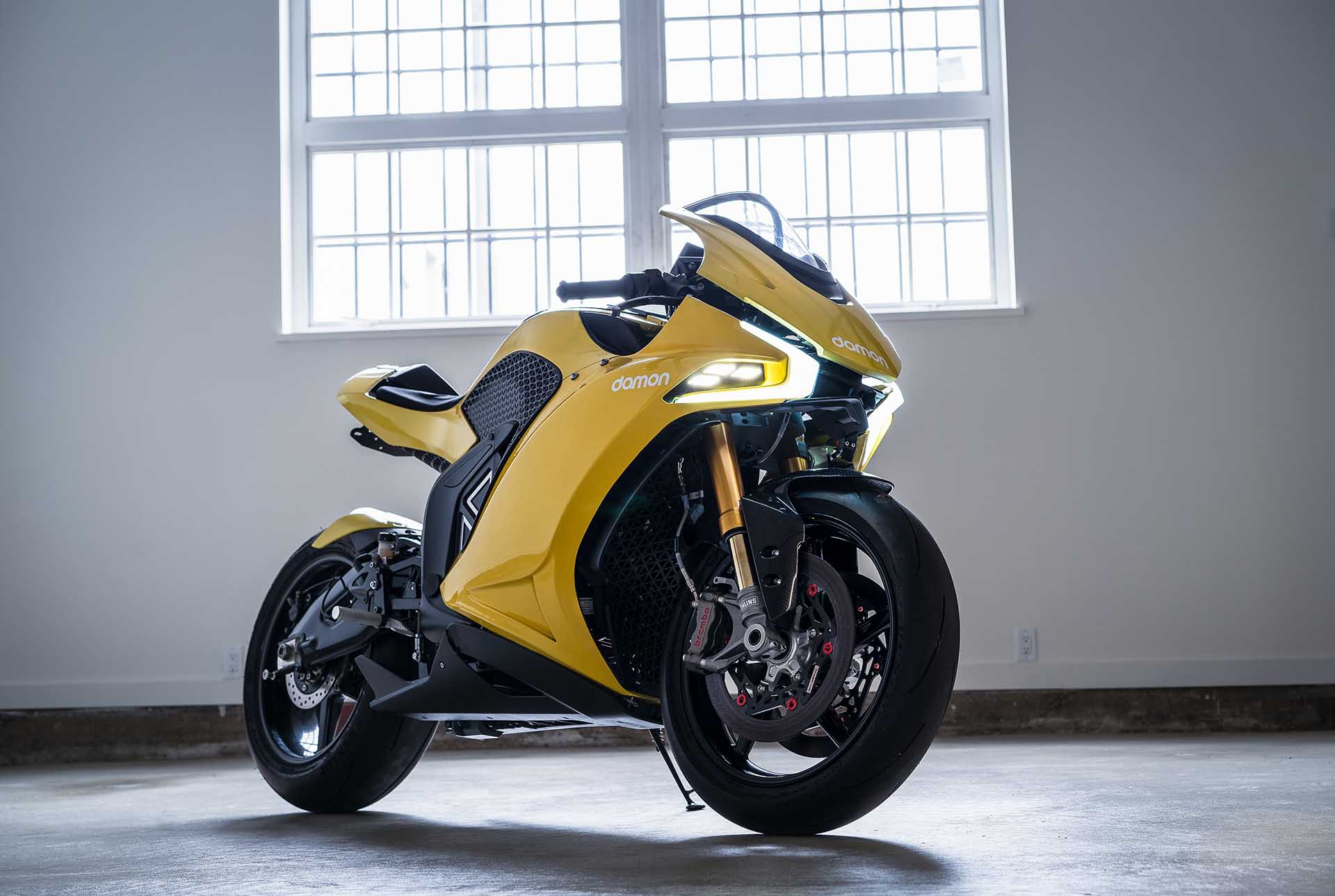 When it comes to the 'revolutionary' guts of Damon's scoot of choice, we've no doubt that the Canadian brand is on to something special – though the fact that they are one of the title sponsors of the Electric Revolutionaries Exhibit and had their bikes popped in BEFORE the machines could be proven by the community…
Let's just say that there's a line in flirting where teasing becomes torture.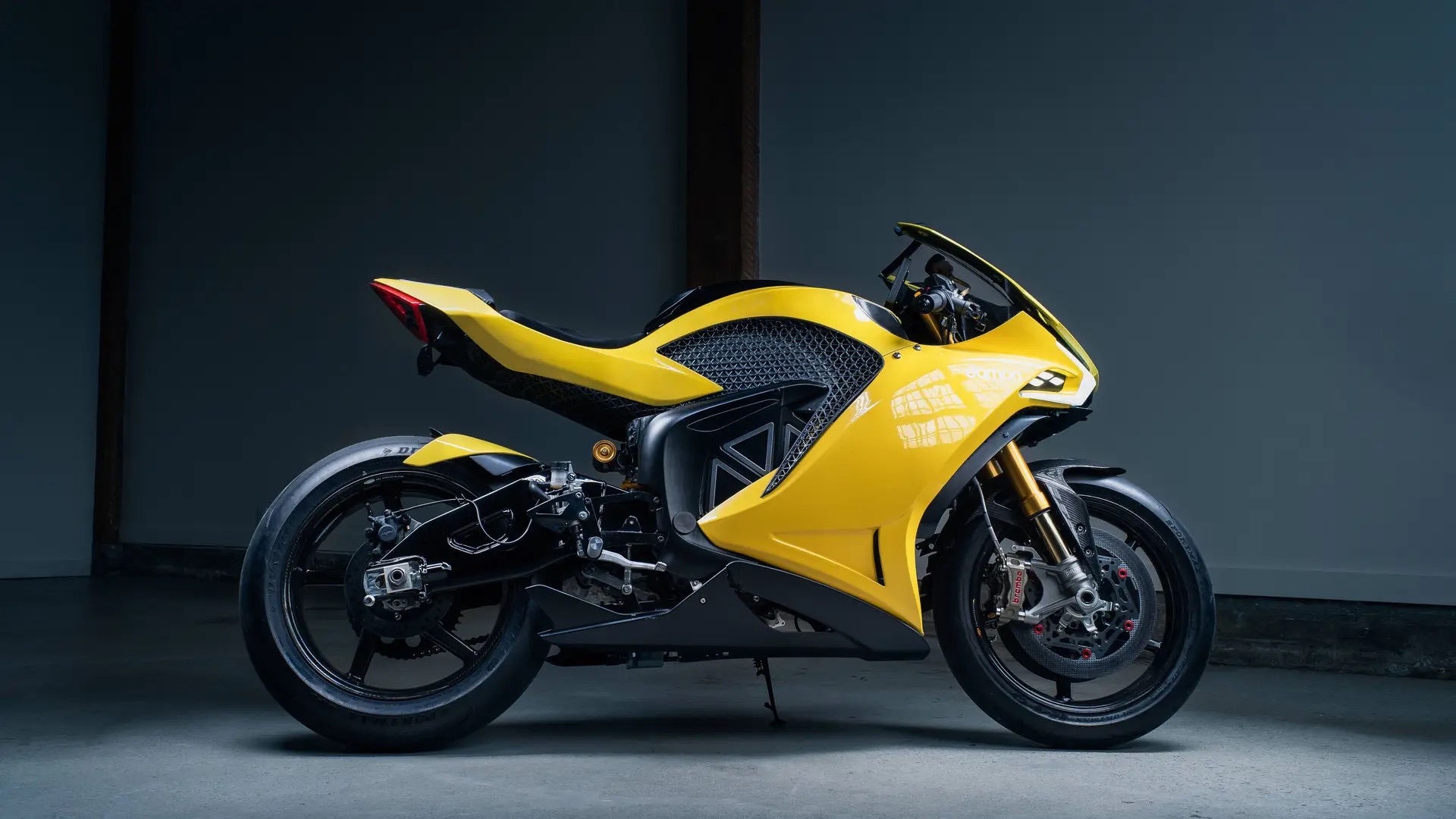 For other stories like this, be sure to subscribe to our kickass newsletter, Behind the Visor (I can only promote the awesomeness of this newsletter so much, guys.  Just sign up and see for yourself…trust me, it's worth it.)
Drop a comment letting us know what you think, and as always – stay safe on the twisties.