Motorcycle customers are spending more time in online research for their next bike than visiting dealerships, according to an American motorcycle industry survey.
We believe the same thing is happening in Australia where dealers tell us customers are often arriving at their stores with more information than the salesperson.
The 11th annual Pied Piper customer satisfaction survey of American dealerships found that motorcycle shoppers are much more savvy thanks to online research, says Pied Piper boss Fran O'Hagan.
"Motorcycle shoppers today visit dealerships half as many times before buying," she says.
"Motorcycle shoppers today gather much of their information on-line before ever visiting a dealership, and the result has been a drop from an average of four or more shopper visits before buying, to an average of two visits today.
"Successful motorcycle dealerships today not only respond quickly to customer web inquiries, but they also understand the increased importance of every customer visit."
The Pied Piper survey is compiled from the research of mystery shoppers.
Over the past few years, the survey has shown that test rides are offered 63% of the time to mystery shoppers compared with 34% five years ago, while sales staff encouraged customers to sit on a bike 81% of the time versus 70% five years ago.
The latest research ranks BMW dealerships as the best, followed by Harley-Davidson, with Indian Motorcycle and Ducati tied for third.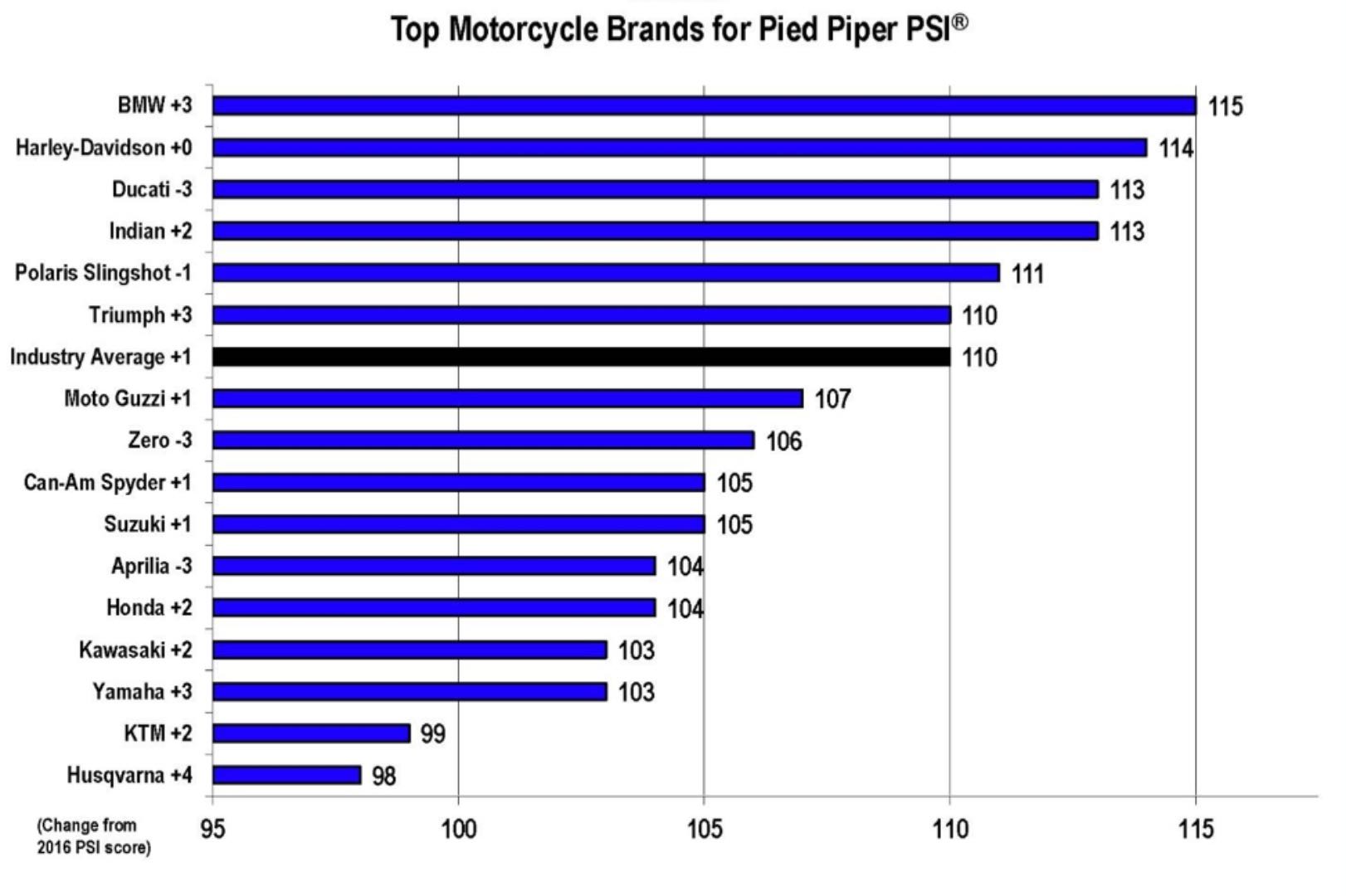 BMW leapfrogged Harley and Ducati, which have dominated rankings in the past few years, by offering new initiatives, Fran says.
In one case, Long Beach BMW Motorcycles is offering customers a virtual reality test ride on their bikes.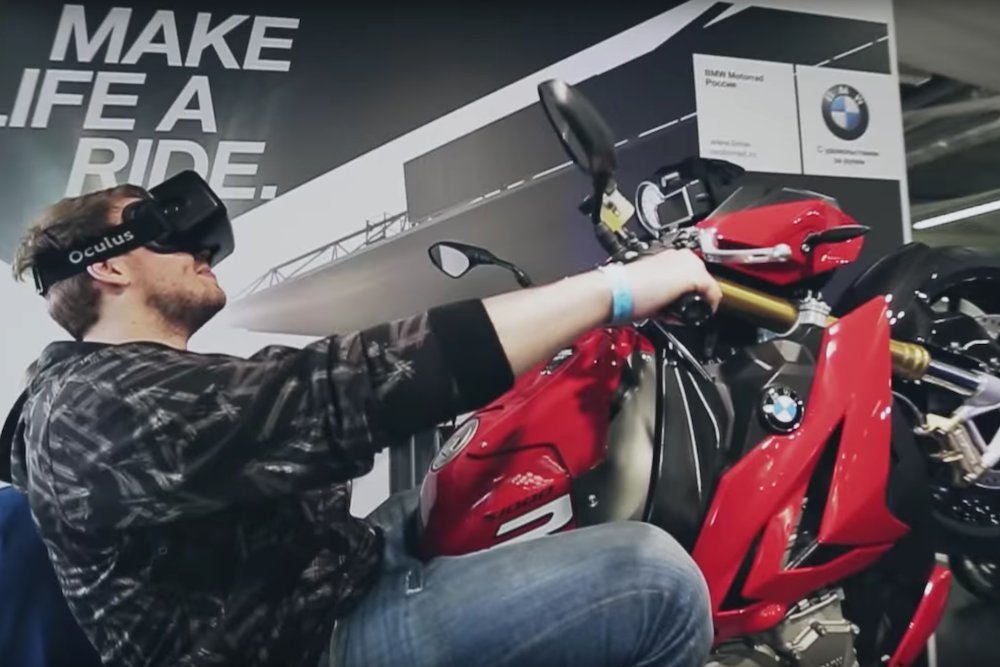 Pied Piper says five years ago, BMW dealerships were below the industry average in several areas.
BMW dealers are now 50% more likely to mention test rides, 60% more likely to encourage going through the numbers or writing up a deal, and 30% more likely to ask for contact information to allow follow-up, Pied Piper reports.
Meanwhile, BMW Motorrad has introduced a newly designed website, called "Make Life a Ride", based on a customer's typical experience at a BMW Motorrad dealership. The new website has more than 400 pages, 8000 images, extensive video content and provides the sounds of their bikes.
The Pied Piper survey shows brands with the greatest overall improvement over the past year were Husqvarna, BMW, Triumph and Yamaha.
Brands with declines from 2016 to 2017 were Ducati, Aprilia, Zero and dealerships selling the Polaris Slingshot three-wheeler.
Eleven of 16 brands improved generating an industry average PSI score of 110. That's one point up from 2016, and the highest score Pied Piper has yet measured in their annual motorcycle industry study.
What could your local motorcycle shop do to improve the sales experience for you? Leave your comments in the section below.