Welcome back, NMC.
TVS Motors has just opened the doors on the first global headquarters for Norton Motorcycle Company – and News18 states that the building not only has your generic state-of-the-art manufacturing capability, but that Solihull, West Midlands, UK now sports NMC's new global design and R&D hub will also be operating under the same roof. 
Sudarshan Venu is the Joint Managing Director of TVS Motor Company, and has released the following statement:
"The opening of the new headquarters represents a significant step forward for Norton Motorcycles and is a proud moment for everyone. We are creating the foundations for a sustainable long-term future for the Norton marque."
"We are setting out to create a bold future for the company, our employees, our customers and our partners that lives up to the highest expectations, enabling Norton to once again become the real global force its legacy deserves."
Started by James 'Pa' Norton in Birmingham in 1898, and having produced nearly a quarter of all British military motorcycles in World War Two, Norton Motorcycles has a rich history in the two-wheeled industry. 
BBC tells us that when TVS Motors acquired the firm for a cool £16m a little over a year ago, they 'already had more than 5,000 customer inquiries.'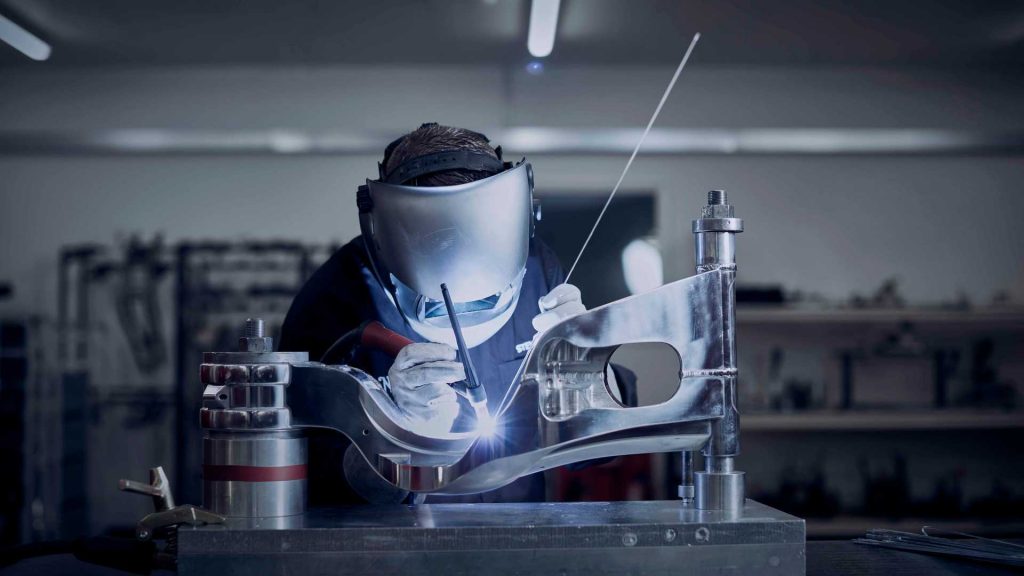 The creation of the new global headquarters has also founded 100 jobs for the manufacturing and production lines, with TVS hoping that the new ownership will bring back the customers previously scared off by builds performed under old ownership. 
"Norton's has changed massively, all the improvements… you can see the brand getting bigger and bigger, and hopefully we'll put bikes into production and make some happy customers," enthuses Chassis Supervisor Jack Smith
"The new Norton Motorcycles headquarters is a true embodiment of this iconic British marque," comments Robert Hentschel, CEO of Norton Motorcycles.
"The facility is home to design, engineering, purchasing, sales, marketing, and support departments, as well as the highly skilled production team overseeing the build of our new generation of motorcycles. It is the perfect platform to re-energise our business as we lead the Norton brand to onward success where it will play a key role in the future of mobility."
Our best to the British brand in the upcoming months, and stay tuned for updates. Be sure to also check out the new Rotary-powered race bike being rejuvenated by an ex-Norton racer, and drop a comment below- we love the friendly banter.