Police investigations into a crash between a motorcycle and an ambulance that went through a red light have concluded with no charges laid for driver or rider.
The crash happened at a set of lights at 11am on September 28, 2016, in Vermont South, Melbourne, between a Victorian Ambulance Ford Territory and Karen Caruso on her 2015 Ducati 899.
The Major Crash Investigation Unit (MCIU) concluded that the ambulance travelled through a red traffic light, impacting Karen at 43kmh, throwing her 12m and the bike 17m down the road. 
Karen spent five months away from home in both The Alfred Hospital and rehab, and she faces further corrective surgery and continued rehab for some time.
Meanwhile, Ambulance Victoria insurance company, Zurich Insurance, has frozen the claim and is continuing to deny liability for the crash.
However, it has been reported that the ambulance did not come to a stop at the red signal before proceeding through the intersection where Karen was turning on a green signal.
Although emergency vehicles are not required by law to come to a complete stop before proceeding through a red light, they must "take reasonable care".
Karen has little recollection of the incident apart from engaging first gear and watching traffic in preparation to move off, then waking up in the emergency department of The Alfred.
The following drawing of the incident was submitted to the MCIU by the ambulance driver which shows the vehicle in the right lane. However the MCIU rejected that as false.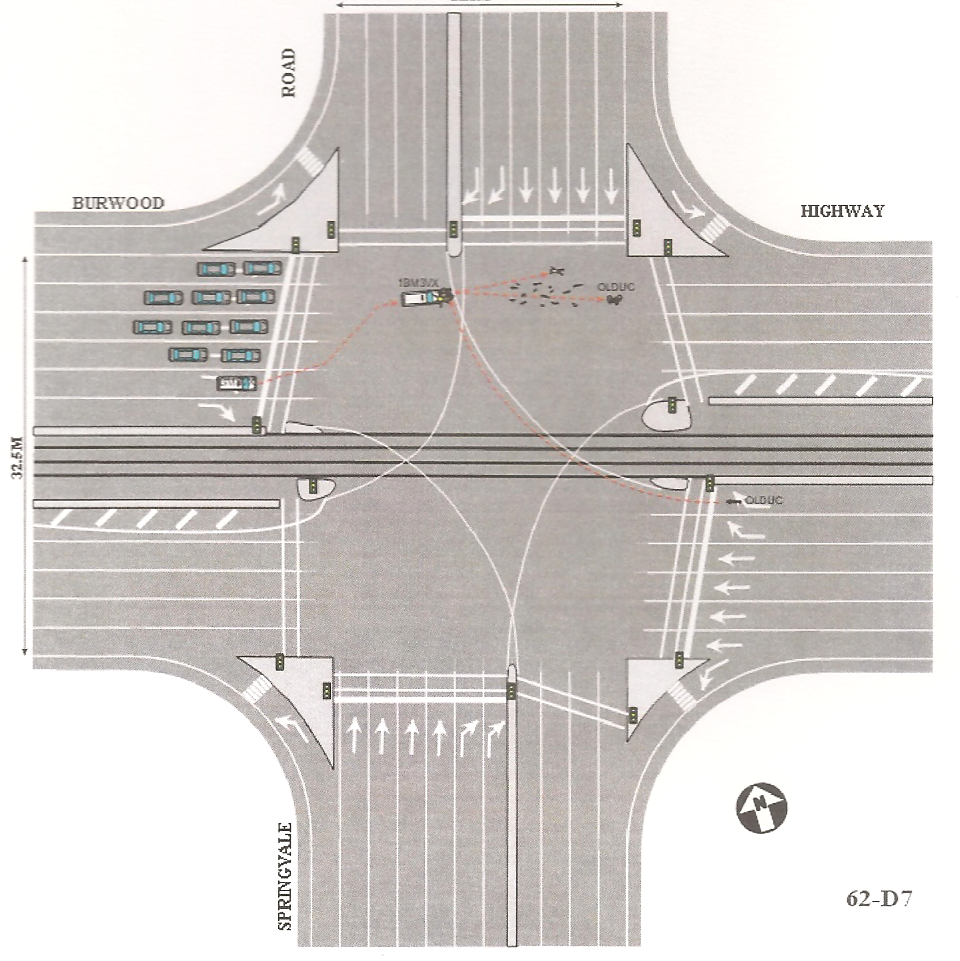 If the ambulance was in the far left lane, as reported by eyewitnesses, it may have been obscured from Karen's view by stationary cars in the other lanes.
"I'm disappointed that the MICA driver has suffered no consequences from the crash he caused," Karen says.
"He drove straight into me; he admitted to not seeing my vehicle.
"It's his duty of care to ensure the safety of other road users isn't compromised on the way to a call-out, for both the benefit of road users and in the interest of the patient who was requiring medical assistance to begin with."
The only solace for Karen is that she has not been fined for failing to give way to an emergency vehicle. 
She could pay the insurance excess and hope for a favourable payout, but it would affect her future premiums, so she has decided to sue Ambulance Victoria.
Meanwhile, investigations continue into a July 2016 crash in Melbourne between a Camry and two motorcycles. Watch the video below.