Lismore Local Court has again adjourned a hearing on the alleged murder of motorcycle rider Trevor Moran (pictured above) in a January 2017 road crash.
Vanessa Fraser, 47, was sent to the mental health unit of a Sydney jail and did not appear in Lismore Local Court in February for the bail hearing or April 4 for a further mention.
The matter was adjourned to today (June 6) and has now been adjourned again to July 18, 207.
Bail was not applied for.
Trevor, a 61-year-old Tweed Heads father of three, died after his motorcycle collided on January 6, 2017, with a white Ford Falcon station wagon driven by Ms Fraser, police will allege.
Trevor was treated by NSW Ambulance paramedics but died at the crash scene.
He was an active and well-liked member of the Tweed Heads Motor Cycle Enthusiast Club.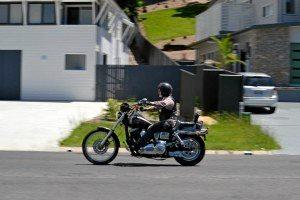 Police are still urging witnesses to the incident to contact Crime Stoppers on 1800 333 000.
It is unusual that a murder charge is being pursued over a road accident.
The matter is now "sub judice" which means it is before the courts and public discussion is not permitted.
However, in the interests of the motorcycle community, we will continue to follow this murder case.