When Episode 4 of Ducati's World Premiere came out with the grungy Streetfighter V2, we were more than a little happy to see a love child of the Streetfighter V4 and uber successful Panigale V2 in full light.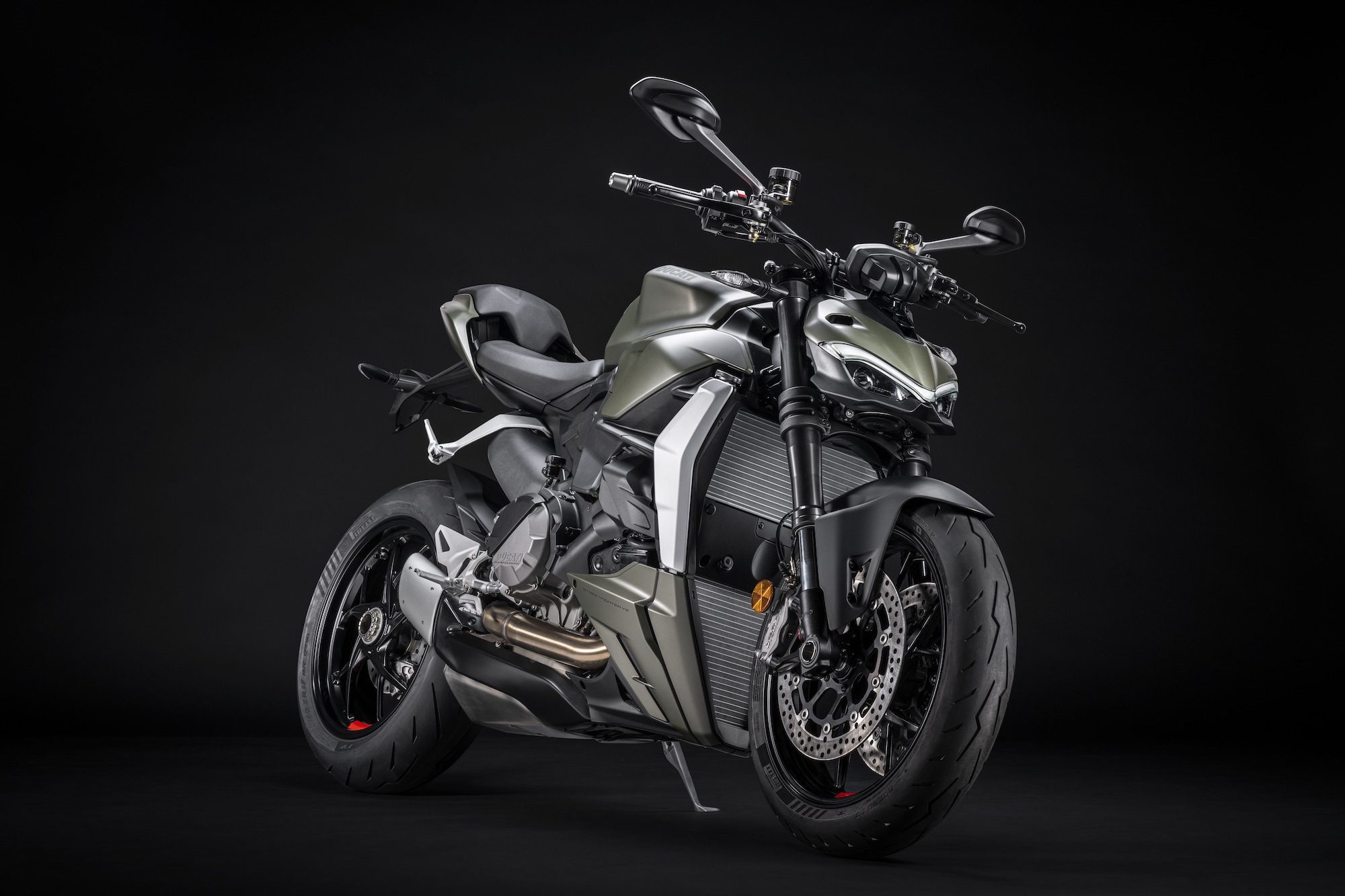 Now, the Italian motorcycle manufacturer is bringing a new splash of colour to the pavement with a fresh livery scheme for the Streetfighter V2 – and as much as Ducati Red will always be burned into our retinae, you gotta give a nice-sized nod to this cool-toned metallic matte green for complementing cc's with straight-up class.
Yum. 
"The Storm Green color scheme, available in Ducati North American dealerships from August 2022, joins the Ducati Red version," states a press release from Ducati.
"United States pricing for the Streetfighter V2 with the new Storm Green color scheme will start at an MSRP of $17,495 USD and Canadian pricing $19,595 CAD."
Not too bad a price, considering the original Streetfighter V2 was debuted to the motorcycle community for $16,995. 
For other related news, check back at our shiny new webpage, drop a comment below letting us know what you think, and as ever – stay safe on the twisties. 
*Media sourced from Ducati's press release*