110 Units  in 24 Hours
We covered the unveiling of MV Agusta's special collaborative project with automotive manufacturer Alpine earlier last week, and the release date has since come and passed. The new MV Agusta Special Edition Alpine Superveloce was limited to just 110 bikes, and in typical MV Agusta fashion all bikes sold out within 24 hours of the release. 5 million dollars in 24 hours, not bad.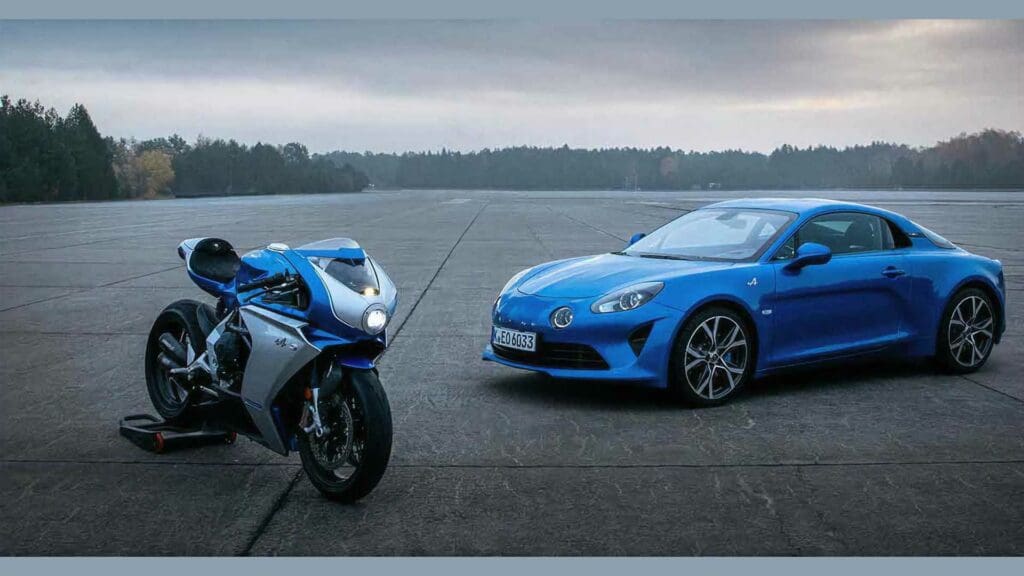 Their last big release had a similar result. The Superveloce 75 Anniversario Edition was limited to 75 motorcycles and it too sold out almost instantly. If MV Agusta is aiming for a Supreme streetwear kind of artificial demand and instant sellouts, they're on the right track. The resale pricing for these motorcycles is going to be astronomical in the future.
MG Agusta's CEO Timur Sardarov said in his official statement: "The development and the launching of new models is an important element of the industrial plan we presented two years ago. The Superveloce Alpine is the latest successful example of this policy, and proof that our efforts are paying off"
"I am delighted with yet another instant success, especially since we can share it with our partners in this project: Alpine, a brand and a company with whom we have so much in common. The Superveloce Alpine certainly benefited from the synergies between our two teams that naturally occurred during this project."
Cheers to MV Agusta's profound success and we hope for more special editions so desk warriors like myself can gawk and drool over them from a distance.