By Phillipp Salvad*
Motorsports, of any kind, has always been one of the most thrilling and visceral sports, ever since we sussed out that we could try and make cars and other vehicles go as fast as they can, for fun. Racing events are some of the most popular sporting events in the world, with the popularity of Formula One just one gauge of how much people love things going fast. Just look at the number of racing-themed movies, TV shows and games out there, and that will give you an idea of how deeply-ingrained this need for speed is. While Formula One and car racing, in general, is the most glamorous part of the sport, bike racing is no laggard, pun intended, and especially so in Australia, where there is a big culture around racing events.
MotoGP, the premier event for bike racing in the world and the bike equivalent of Formula One, has had an event in Australia since 1989. The Phillip Island Grand Prix circuit, which has played host to Formula One races in the past, has hosted the Australian motorcycle Grand Prix since 1997. Bike racing is hugely popular in Australia, with Motorcycling Australia, the governing body for the sport in the country, having scores of races under its aegis, from vintage bike races to 125GP bikes and then the ultimate Superbike and Grand Prix races. The Superbike Championship is also hugely popular, having helped launch the racing careers of future MotoGP racers Mick Doohan and Troy Bayliss, among others. The championship has run as a support event for the Australian Grand Prix at times, along with car racing events like the Australian Touring Car Championship.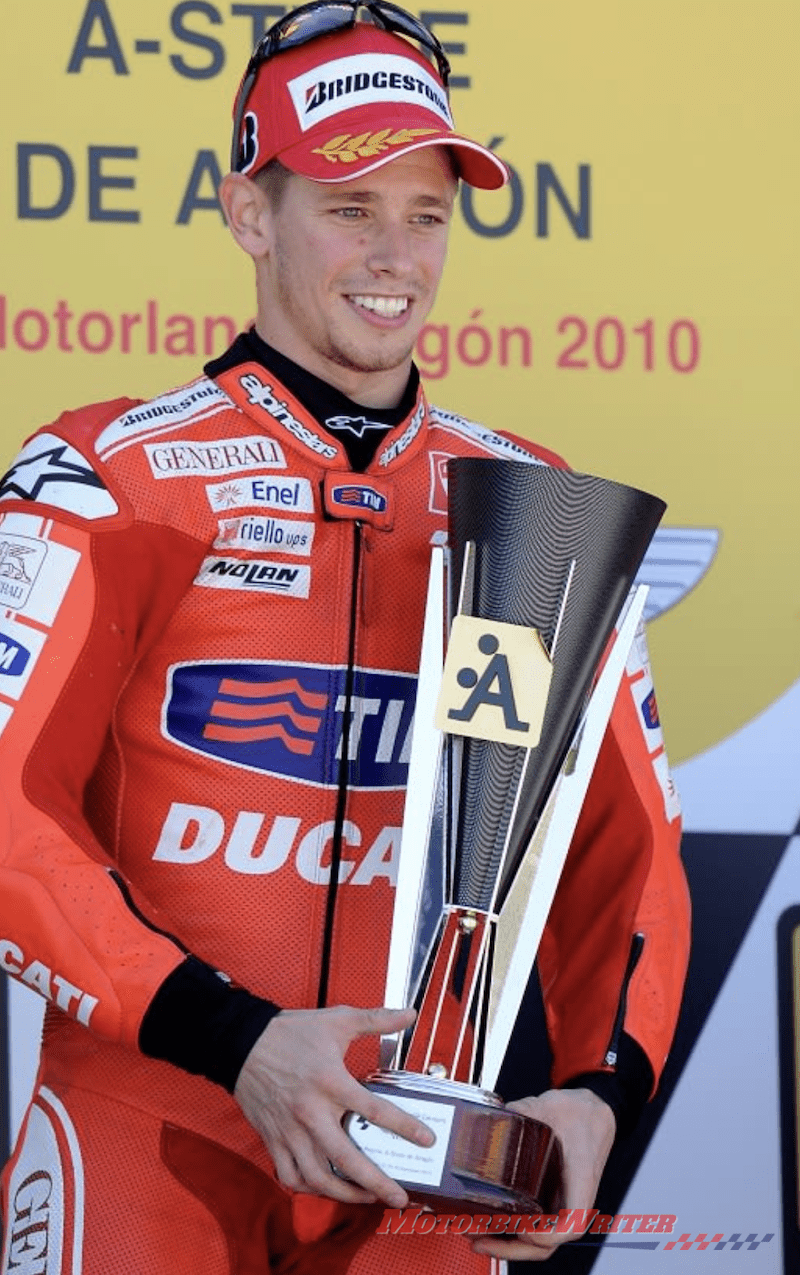 Casey Stoner is one of the most famous and successful bike racers Australia has produced. The Queensland native won two MotoGP World Championships, in 2007 and 2011. He has also won the Australian Grand Prix six times, a record for the MotoGP level. Valentino Rossi, of Italy, has won eight times at the circuit, but only four of those wins came at the MotoGP level, with his other wins coming in the 500cc and 250cc categories. Stoner was renowned for being able to push his bikes beyond their perceived performance limits, being able to achieve race wins on his inferior Ducati when up against the superior Honda and Yamaha machines. His championship win at Ducati in 2007 remains the manufacturer's only win, and after he switched to Repsol Honda, he won another championship in 2011. Remarkably, Stoner rounded off his MotoGP career with a sixth consecutive win at the Australian GP, and thus ended up on the podium at his final race.
As mentioned previously, racing has had a huge influence on popular culture, with there being innumerable movies, TV series and video games on the sport. When thinking about games, one goes back to arcades, where the most popular games were the car and bike racing video games, which had to be played by sitting in a car cockpit or on a bike respectively. Of course, these experiences can be replicated at casinos as well, where bike-themed online pokies games are one of the most popular types of slots. Even casino online slots have racing-themed games to keep the trend going.
As far as bike racing is concerned, there have been some excellent movies and documentaries produced. On Any Sunday is considered the definitive documentary on the sport, and featured the legendary Steve McQueen. Another documentary, Faster, showed the 2001 and 2002 MotoGP seasons and the rise of Valentino Rossi towards total domination in the sport. Of course, Australian fans have to watch of The Age of 27 (The Casey Stoner Story), which, as the name suggests, is a biographical look at Casey Stoner's life and career, and his early retirement at the age of only 27.
In general, bike racing remains one of the most adrenaline-pumping sports, and it is unlikely to ever reduce in popularity.
*About the author: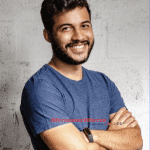 Phillipp Salvad is a graduate of Goldsmiths, University of London.
He has devoted his life to sports journalism.
His hobbies are motorcycles, rock music and books.