Shares in Australia's biggest motorcycle dealership conglomerate, MotorCycle Holdings, reports increase revenue and bike sales, yet shares have dropped 13.7% to a six-month low.
MotorCycle Holdings, which owns TeamMoto dealerships among others and Cassons accessories, released its six-month results showing new motorcycle sales were up 1% while the total Australian new bike/ATV/scooter market fell 6.1% last year.
The report says their used bike sales were up 6.2% compared with the same period in 2019 and overall sales of new and used were up 3.5%.
Acquisitions
CEO David Ahmet says the company strategy is "growth through acquisitions and diversification".
Last month, the company acquired rights to sell Indian motorcycles in six of its dealerships: Springwood in Brisbane, Nerang on the Gold Coast, Penrith and Auburn in western Sydney, and Keilor East and Dandenong in Melbourne.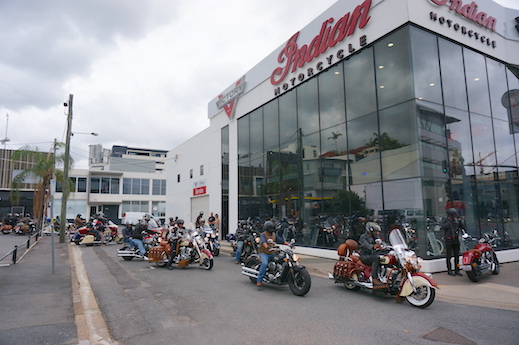 It follows the announcement in January that Indian Motorcycle would close its factory owned dealerships in Sydney, Melbourne, Brisbane and Perth this year. A statement on a dealer to replace their Perth store is expected to be made "in the near future".
MotorCycle Holdings also bought two dealerships in late 2019 which are claimed to be "outperforming expectations".
The company now has 48 franchises operated from 31 dealerships and eight retail accessory locations in Queensland, New South Wales, Victoria and The Australian Capital Territory.
No interim dividend has been declared so the company can "take advantage of any acquisition opportunities that may arise".
Shares slump

MotorCycle Holdings went public in 2016 at about $2.50 a share, reached a peak of $5.22 at the end of 2017 and hit a record low of around $1.25 in May last year.
The Indian announcement bumped the share price about 5c to $1.80.
However, it is now down to $1.50, despite a 31% increase in revenue to $178.2m.
Apart from the impact of bushfires and coronavirus, the problem seems to be that net profit after tax is now $4.8m for the half year compared with $5.2m for the 2019 comparative six months.
Ahmet says the overall new motorcycle market is beginning to stabilise.
However, January sales figures have actually dropped -10.2% on January 2019.