A new Ducati and Lamborghini parts hub in Italy is an indicator of how automotive companies are centralising parts distribution which should lead to faster delivery and cheaper parts for riders.
The old system of national distributors keeping a comprehensive store of motorcycle parts just in case they are needed is expensive.
While it means riders can get parts quickly for repairs and maintenance, it also makes parts expensive.
In these days of buying over the internet, riders seem quite happy to wait a little longer to get something cheaper.
Many of Australia's motorcycle distributors now either order parts from the factory as needed and only keep a lower stockpile of regularly needed parts and consumables such as filters, plugs, belts, etc.
It should lead to cheaper parts, but that doesn't seem to be the case.
There is also the concern that while riders can order parts relatively quickly from overseas, it can sometimes take distributors weeks and even months for parts to arrive.
That is because the part is deemed too heavy and expensive to send by air, so it is sent by sea freight which can take up to six weeks, then a few days to go from the distributor to the dealership.
It is often quicker if the dealership imports the parts, rather than going through the distributor.
Cheaper car parts
Why does this parts delay and expense not happen in the car industry?
Well, it sometimes does, especially for low-volume exotic cars.
However, there are far more cars than motorcycles in our market, so there are economies of scale which allow distributors to keep more extensive stocks of parts but still keep a lid on prices.
There also seems to be some acceptance that motorcycles are largely a leisure luxury item rather than a practical transport necessity like cars, so urgent parts to get back on the road are not considered a priority.
Shared parts facility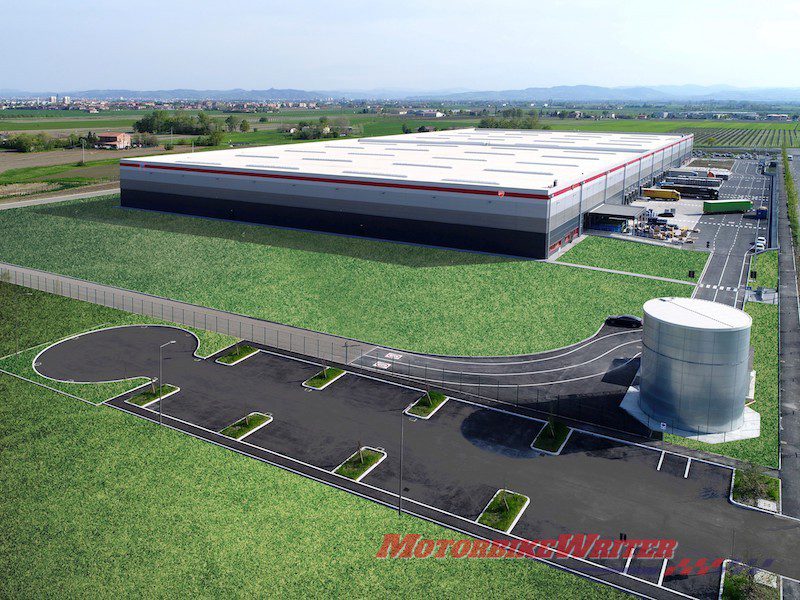 Ducati and Lamborghini, owned by the VW Group, now have a shared facility near the Ducati factory in Bologna to defray costs of separate facilities in major overseas markets.
It should lead to quicker despatch and cheaper parts.
Ducati Supply Chain Manager Francesco Milicia says the complex is part of a "broader strategic plan aimed at providing ducatisti with improved efficiency and services".
"Once fully operational, it will ensure excellence, quality and ever-shorter delivery times to ensure an effective response to every single need, anywhere in the world," he says.
"We're proud to be teaming up with P3, as we share the same values and professionalism. We are both focused on meeting customers' needs to ensure they always receive the fastest, most appropriate solution."
Interestingly, he didn't mention price!