Some motorcycle parking bays have been narrowed to fit in more spaces as Brisbane City Council struggles to replace parking lost to the Queens Wharf redevelopment.
The latest additions are in the Ann Street motorcycle parking zone under the Riverside Expressway ramp between North Quay and George Street.
Council traffic and transport engineer Anthony Burke Says their investigations found the area had wide bays.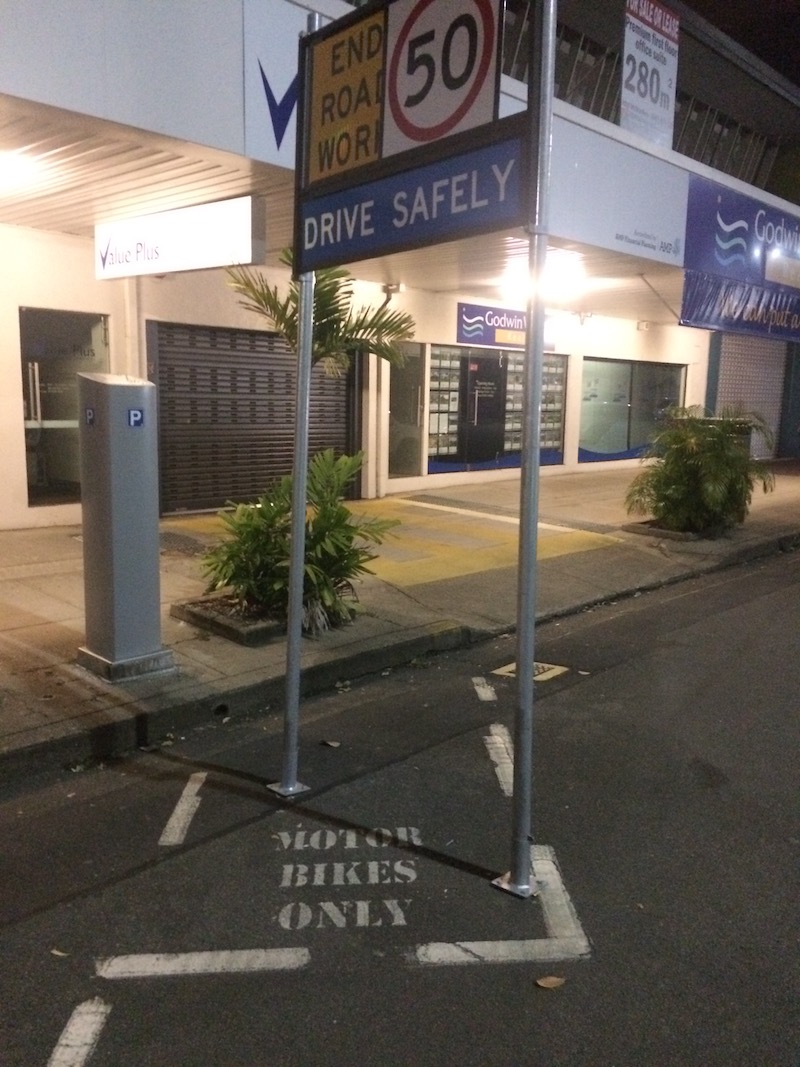 "The existing area had marked 48 motorcycle bays at 1.2m width and the works completed (Thursday) night provided an additional 17 motorcycle bays, totalling 65 motorcycle bays," he says.
Update August 2: Council opened 24 more motorcycle parking bays at Kurilpa Point providing a total of 53 free off street spaces at this site. This provides a total of 106 free off street spaces replaced of the 90 free off street spaces lost within the Queens Wharf Brisbane area.
"The last site we identified for Stage 1 was at North Quay on State land which will provide another 9 free off street spaces in coming weeks," he says.
Some 200 motorcycle parking spots were reported lost on January 1 when the Casino redevelopment project began: 60 parking bays permanently lost in Alice Street, William Street and Queens Wharf Road and 140 more temporarily closed during construction of the boardwalk, bikeway and foreshore works.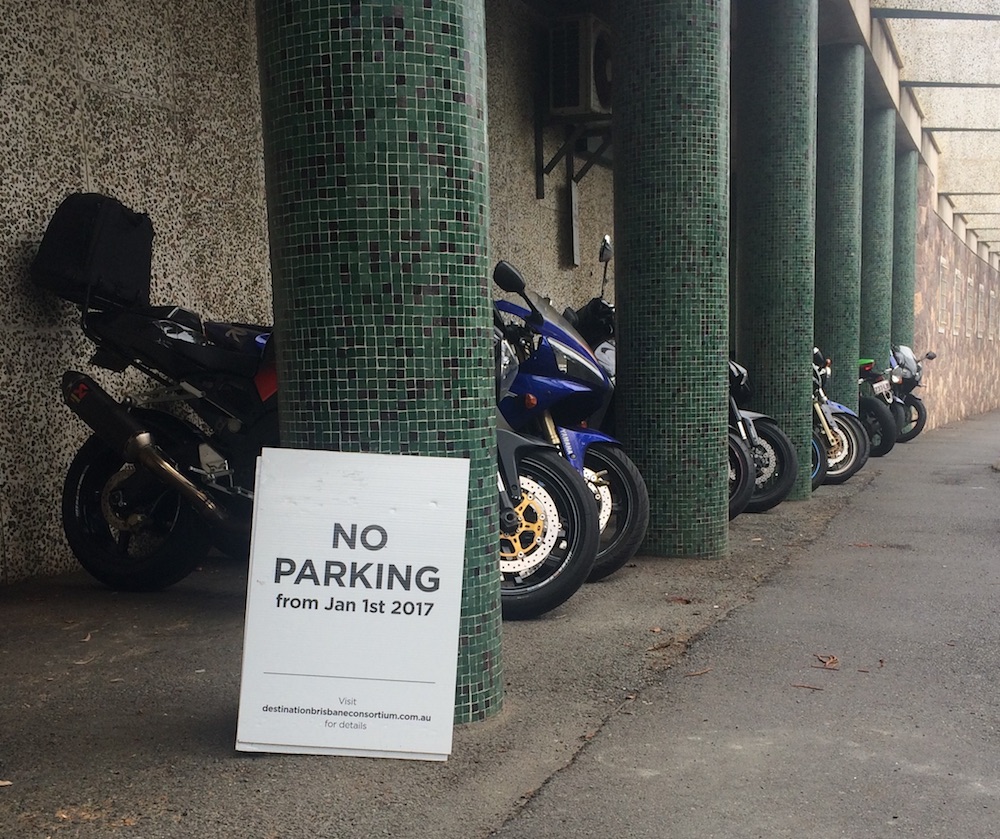 However, Brisbane City Council said the number of temporary spaces lost during redevelopment was 90, not 140.
The lost parking bays were: Queens Wharf near Victoria Bridge, 22; Queens Wharf under Elizabeth St ramp, 9; Queens Wharf at Neville Bonner Building, 25; William Street between Alice and Margaret streets, 22; and Alice Street between William and George streets, 12.
"The spaces on Gardens Point Road at QUT will be temporarily closed during the foreshore works but we don't have dates yet or total numbers impacted until we have a construction management plan," he says.
"The worse case will be all 145 spaces."
Maps of motorcycle parking in various areas of Brisbane are available online.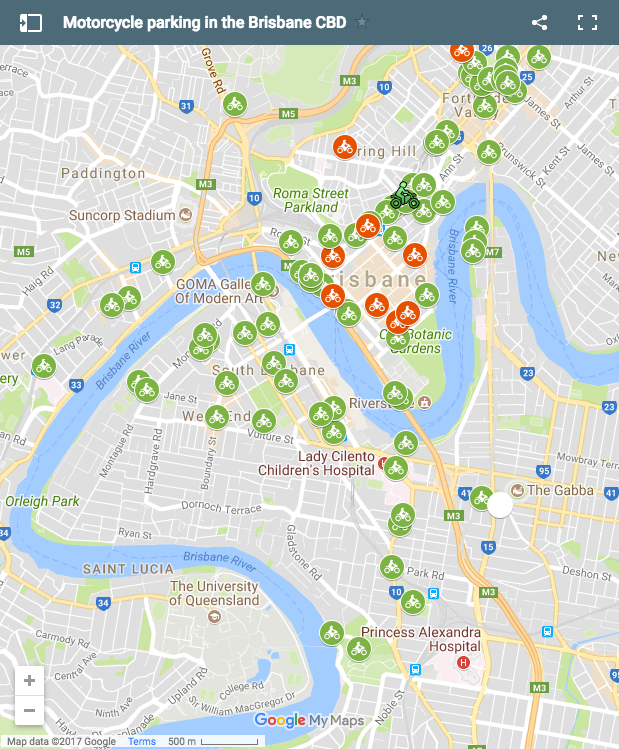 Parking petition
A current State Government ePetition is calling for more flexible footpath parking like Melbourne has.
However, Council  says Brisbane footpaths are too narrow. Instead, they have sought alternate sites and asked riders for their input and suggestions.
While council seems to be working hard to replace lost parking, there is still much work to be done to just keep pace with the continuing growth in demand from two-wheeled commuters.
If council wants to do anything about traffic problems, it needs to encourage more commuter drivers to switch from their cars to motorcycles and scooters.