Yep, you read right. 
Somebody has just figured out a way to make a hybrid conversion kit that would likely cost no more than $1,000 USD – and yes, it's designed for bikes over 125cc. 
The conversion kit was created in lieu of what the company thinks could be an upcoming problem for Germany; with many believing Deutschland "will start forcing motorcycle companies to use hybrid power," auto supply business Vitesco has built a system that could help with the emissions side of things – at least, for the low-to-middling speeds.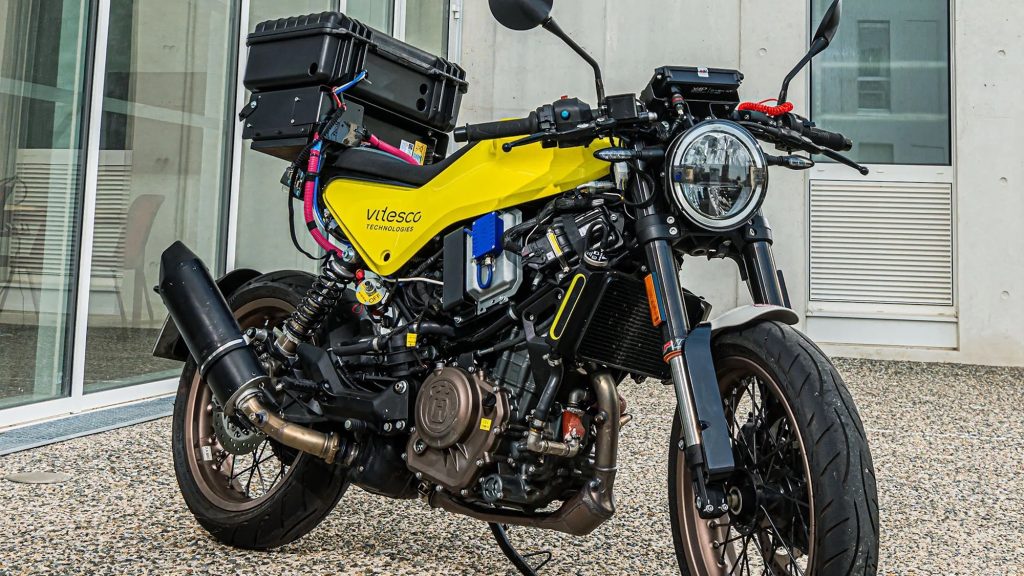 "Designed for motorcycles over 125cc, Vitesco's kit includes a 48-volt, 12-kW (16-hp) electric motor – indeed, it's a starter/generator from Vitesco's automotive supply business," explains the report from NewAtlas. 
"…if properly integrated into a production motorcycle, the hybrid system would add less than US$1,000 to the cost of the bike."
The kit involves a 48-volt, 12-kW (16hp) electric motor that also includes 'smart transmission,' a centrifugal clutch, 'intelligent actuator,' and powertrain domain control unit.'
The end result?
A machine with "more punch than a conventional bike with a 1,000cc engine" – nearly double the torque, and 75% cuts in emission. 

It's a nice set of figures to present to this year's iteration of EICMA – and no one is more jazzed than Torsten Bellon, Vitesco's head of 2-Wheeler & Powersports products. 
"…our development focus was initially entirely on reducing CO2," Bellon explains. 
"During our development work, it became increasingly clear that our hybrid concept opens up completely new possibilities for making motorcycling more dynamic, more comfortable and safer."
"We exploited these options and are now in a position to support manufacturers with an easy-to-implement, low-cost and highly effective system."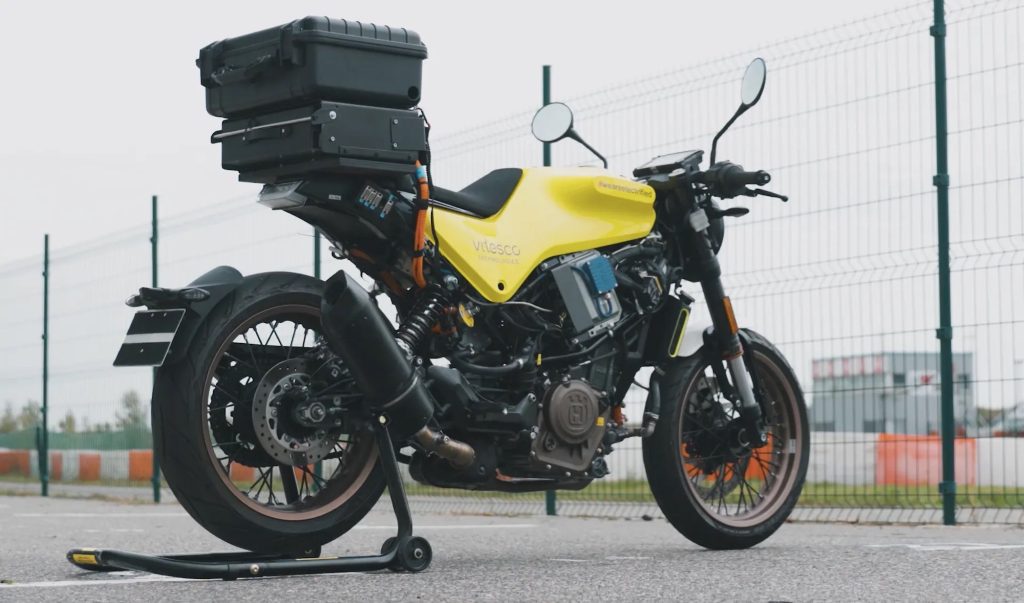 We should be clear; this is only a prototype, so there's no mention of a debut date – but with an approximate $1,000 USD value, there's no doubt the motorcycle community will want to play with this thing. 
Stay tuned, drop a comment below to start the conversation, and as ever – stay safe on the twisties. 
*Media sourced from
NewAtlas
*