"Y" Motorcycle Brands
Names, Logos, & a Brief Company History
We are attempting to create a massive database on all things motorcycle, and archiving the history of the brands that have helped shape this industry is something that we think is important.
We consider this list "complete for now", but it will never be finished– we are building and expanding our motorcycle brands research section over time. If you know of another motorcycle brand or custom bike builder that starts with A and isn't listed here, please get in touch so we can add you to this list!
Popular Brands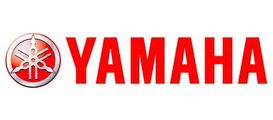 One of the big Japanese motorcycle manufacturers, Yamaha is legendary on the street and the track. From daring experiments in design like the Niken to the musclebound VMAX cruiser, Yamaha is a fierce competitor in each segment it is present.
All Brands

Yinxiang Motorcycle
Yinxiang Motorcycle, founded in 1997, is a motorcycle brand of Yinxiang Group, an industrial company based in Chongqing, China, specializing in real estate and research, development, manufacturing and sales of motorcycles, gasoline engines and general-purpose engines and equipment.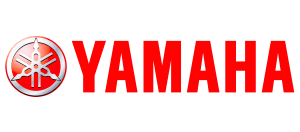 Yamaha Motor Company
Yamaha Motor Company Limited is a Japanese manufacturer of motorcycles, marine products such as boats and outboard motors, and other motorized products. The motorcycle division of Yamaha was founded in 1955, and was headed by Genichi Kawakami. Yamaha's initial product was a 125 cc (7.6 cu in) two-cycle, single cylinder motorcycle, the YA-1, which was a copy of the German DKW RT 125. The YA-1 was a competitive success at racing from the beginning, winning not only the 125cc class in the Mt. Fuji Ascent, but also sweeping the podium with first, second and third place in the All Japan Autobike Endurance Road Race that same year. Early success in racing set the tone for Yamaha, as competition in many varieties of motorcycle racing has been a key endeavor of the company throughout its history, often fueled by a strong rivalry with Honda and other Japanese manufacturers.

Yamaha Motor Pakistan
Yamaha Motor Pakistan is Pakistani motorcycle assembler which is a wholly owned subsidiary of Japanese company Yamaha Motor Company. It is based in Karachi, Pakistan. Yamaha Motor Pakistan has launched only three models in Pakistan which share almost the same engine but the difference in their design: YBR-125, YBR-125G, and the YBR-125Z.
YMC
YMC was a Greek brand of vehicles established in early 2000s; the company was a member of the Athens-based Yiannoulas Group. Unlike earlier Greek motorcycle companies, YMC was not a proper manufacturer. It assembled a number of vehicles (scooters, motorcycles, ATVs and buggies) built mostly in China or Taiwan on (frequently) YMC designs, as production costs in Greece were considered too high; only specific parts for some models were actually made in Greece. Financial problems forced the company out of business in 2011.
Yankee
The Yankee motorcycle is a motorcycle which was produced in Schenectady, New York by the Yankee Motor Company in the 1970s. This company was started by John Taylor, a long-time resident of that area. The motorcycle used an air-cooled two-stroke engine, designed by Eduard Giró that was produced by the Ossa firm in Barcelona, Spain. The engine was a unique combination of two Ossa cylinders that produced a twin-cylinder engine of near 500 cc capacity. The Yankee frame, designed with help from Dick Mann, and running gear were produced in the US, and the entire motorcycle was assembled in the Yankee plant on Campbell Avenue in Schenectady.