"W" Motorcycle Brands
Names, Logos, & a Brief Company History
We are attempting to create a massive database on all things motorcycle, and archiving the history of the brands that have helped shape this industry is something that we think is important.
We consider this list "complete for now", but it will never be finished– we are building and expanding our motorcycle brands research section over time. If you know of another motorcycle brand or custom bike builder that starts with A and isn't listed here, please get in touch so we can add you to this list!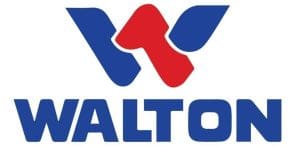 Walton Motors
Walton Motors is a Bangladeshi motorcycle manufacturer established in 1977 as a subsidiary of Walton Group. Walton is the first motorcycle manufacturer in Bangladesh, its products being chiefly motorcycles with displacements ranging from 80cc to 150cc, and has marketed and sold them in a number of countries.
Wasp Motorcycles
Wasp Motorcycles is a motorcycle and sidecar manufacturer based in Berwick St James, near Salisbury, England, that specialises in building competition solo and sidecar machines for motocross, trials and sidecar grasstrack, as well as the Wasp 3 Wheel Freedom for disabled riders.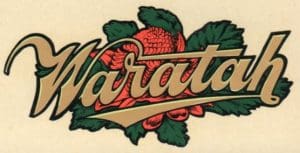 Waratah Motorcycles
Waratah motorcycles were manufactured in Sydney, Australia, from before 1911 to around 1948, although Waratah badged motorcycles were sold into the 1950s. Initially, they made small machines assembled from predominantly British components, including Villiers engines, Sun frames, Druid and Brampton forks. In 1921, they described themselves as sole importers of Villiers-Waratah Motor-Cycles. Fafnir and V.T.S. engines were also used. In the later years (post World War II), they badge engineered using, it is believed, Norman and Excelsior machines. They were widely considered as Australia's longest running motorcycle manufacturer.

Wanderer
Wanderer was a German manufacturer of bicycles, motorcycles, automobiles, vans and other machinery. Established as Winklhofer & Jaenicke in 1896 by Johann Baptist Winklhofer and Richard Adolf Jaenicke, the company used the Wanderer brand name from 1911, making civilian automobiles until 1941 and military vehicles until 1945.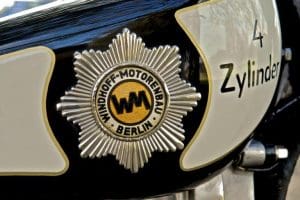 Windhoff Motorradenbau
Windhoff Motorradenbau GmbH built motorcycles in Berlin, Germany, from 1924-1933. The factory was located at Bülowstrasse 106, Berlin W57, under the direction of factory owner Hans Windhoff. Windhoff initially produced radiators for cars, trucks, and aircraft, setting up a factory with his brother Fritz in Rheine in 1902, then on his own in Berlin from 1907-24. In 1924 he entered the burgeoning German motorcycle market with a water-cooled two-stroke of 125cc. The engine was built under license from a design by Hugo Ruppe, whose ladepumpe design was used most successfully by DKW in their Grand Prix racers. Windhoff had much racing success with these small two-strokes, although an experiment with enlarged two-stroke racers of 493cc and 517cc were less reliable.
Wood and Co.
C W Wood and Co was a New Zealand manufacturer of motorcycles and automobiles. It was founded by Cecil Wood. Cecil Wood is credited as the man who created New Zealand's first motorcycle in 1901 and second known indigenous car in 1902.

Wooler
Wooler was a British manufacturer of motorcycles and automobiles, founded by engineer John Wooler in 1911 based in Alperton, Middlesex. The company became known for its unconventional designs which included several fore-and-aft twins, a vertical camshaft single cylinder machine, a transverse-four beam engine, and a transverse flat four. Most machines possessed Wooler's enduring design features of a petrol tank which extended past the steering head.
Wagner Motorcycle Company
The Wagner Motorcycle Company (1901–1914) was established in Saint Paul, Minnesota, by George Wagner as an offshoot of the former Wagner Bicycle Company.[1] It produced approximately 8,500 Wagner motorcycles and was one of the first manufacturers to position the engine low down, using a "loop frame" at a time when most companies were producing high-engined Indian clones.