"P" Motorcycle Brands
Names, Logos, & a Brief Company History
We are attempting to create a massive database on all things motorcycle, and archiving the history of the brands that have helped shape this industry is something that we think is important.
We consider this list "complete for now", but it will never be finished– we are building and expanding our motorcycle brands research section over time. If you know of another motorcycle brand or custom bike builder that starts with A and isn't listed here, please get in touch so we can add you to this list!
All Brands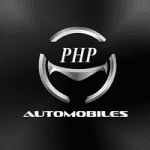 PHP Automobiles
PHP Automobiles Limited is a part of PHP Family ( a Bangladeshi conglomerate based in Chittagong) that started production of Proton cars in 2017 branded as Proton PHP. Apart from automobiles, the company also produces motorbikes.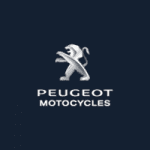 Peugeot Motocycles
Peugeot Motocycles is a French scooters and small motorcycles manufacturer. Peugeot built their first motorcycle in 1898 with a De Dion-Bouton engine mounted on the rear wheel. This model was shown at the 1898 Paris Exhibition but was not put into production. Peugeot did produce a tricycle in 1898 although most of the machine was actually manufactured by De Dion-Bouton. Today, the company now operates as a subsidiary of Indian manufacturer Mahindra that owns 100% of Peugeot Motocycles since 2019.

Paton
Paton is an Italian motorcycle manufacturer. In 1957 after FB Mondial pulled out of Grand Prix racing, Paton was set up by Giuseppe Pattoni (chief mechanic of the FB Mondial GP team) and designer Lino Tonti.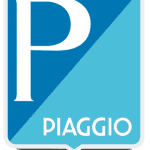 Piaggio
Piaggio & C. SpA is an Italian motor vehicle manufacturer, which produces a range of two-wheeled motor vehicles and compact commercial vehicles under seven brands: Piaggio, Vespa, Gilera, Aprilia, Moto Guzzi, Derbi, and Scarabeo. Its corporate headquarters are located in Pontedera, Italy. The company was founded by Rinaldo Piaggio in 1884, initially producing locomotives and railway carriages.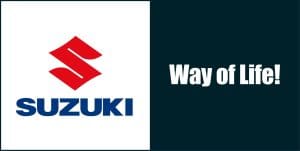 Pak Suzuki Motors
Pak Suzuki Motor Company (PSMCL) is a Pakistani automobile company which is a subsidiary of Japanese motorcycle brand Suzuki. It is the Pakistani assembler and distributor of cars and motorcycles manufactured by Suzuki and its subsidiaries and foreign divisions. Currently Pak Suzuki is the largest car assembler in Pakistan.

PGO Scooters
PGO Scooters is a brand of motor scooter manufactured by Motive Power Industry, a scooter manufacturer founded in Taiwan in 1964. PGO Scooters, in the United States, are imported and distributed by Genuine Scooters and its models are known there as the Hooligan, Blur, Buddy, and Roughhouse. In Canada, PGO scooters are sold under the PGO brand. For a time, PGO Scooters also imported and distributed its scooters with its own branding, namely the Bubu, G-Max, and PMX models.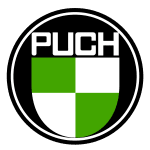 Puch
Puch is a manufacturing company located in Graz, Austria. The company was founded in 1899 by the industrialist Johann Puch and produced automobiles, bicycles, mopeds, and motorcycles. The late 1950s saw strong sales of the Puch 125cc two-stroke single motor scooters, which had three gears shifted from the left twistgrip. Puch produced the Puch Maxi, Puch Newport, and MK mopeds, which were popular from the late 1970s to early 1980s. In Austria and the Netherlands, Puch mopeds played a big role in the 1960s popular culture. Puch mopeds in Sweden were, and still are, very popular despite the company ceasing production of mopeds in 1985.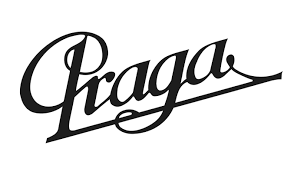 Praga
Praga is a manufacturing company based in Prague, Czech Republic. The company produced automobiles, karts, motorcycles and planes. Praga V3S was used by the Czechoslovak Army for more than half a century. Some of the motorcycles made by the company were the Praga BD 500 DOHC (1929-1933), Praga BC 350 OHC (1932-1933), Praga ED 250 (1999-2003) – enduro, and the Praga ED 610 (2000-2003).
Premier Motorcycles
Premier Motorcycles were British motorcycles manufactured by a business founded as a bicycle manufacturer by W. H. Herbert and William Hillman in 1876. Their first motorcycle was produced in 1908, with a White & Poppe side-valve engine and Chater-Lea front forks. They made their first V-twin in 1909, followed by a 499 cc single-cylinder machine in 1910. The business changed its name to "The Premier Cycle Company (Coventry Premier Ltd.)" in 1914.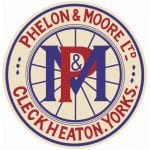 Phelon & Moore
Phelon & Moore manufactured motorcycles in Cleckheaton, Yorkshire, England from 1904 to 1967 particularly those under the Panther marque. They became identified with one particular design of motorcycle which had a large sloping 40-degree single-cylinder engine as a stressed member of the frame. This design spanned the entire history of the company, starting with a 500 cc model and ending with a 645 cc model.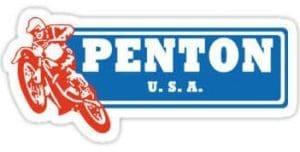 Penton
Penton was a rebadged American brand of off-road enduro motorcycles designed by John Penton and manufactured by KTM in Austria for distribution in the United States between 1968 and 1978.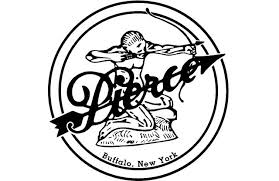 Pierce-Arrow Motor Car Company
The Pierce-Arrow Motor Car Company was an American motor vehicle manufacturer based in Buffalo, New York, which was active from 1901 to 1938. Although best known for its expensive luxury cars, Pierce-Arrow also manufactured commercial trucks, fire trucks, boats, camp trailers, motorcycles, and bicycles. Until 1914, Pierce-Arrow also made a line of motorcycles, including the Pierce Four, the first four-cylinder motorcycle produced in the United States.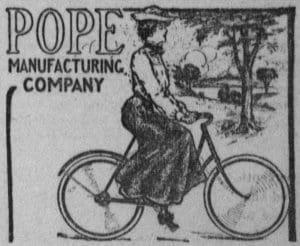 Pope Manufacturing Company
Pope Manufacturing Company was founded by Albert Augustus Pope around 1876 in Boston, Massachusetts, and incorporated in Connecticut in 1877. Manufacturing of bicycles began in 1878 in Hartford, Connecticut, at the Weed Sewing Machine Company factory. Pope manufactured bicycles, motorcycles, and automobiles. From 1905 to 1913, Pope gradually consolidated manufacturing to the Westfield Mass plant. The main offices remained in Hartford. It ceased automobile production in 1915 and ceased motorcycle production in 1918.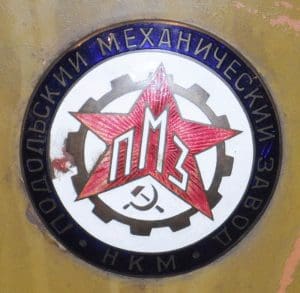 Podolsk Mechanical Plant
Podolsk Mechanical Plant was a mechanical plant in Podolsk, Russia. The Podolsk factory was established in 1900 as Kompaniya Singer, the Russian branch of the Singer Corporation. It was the sole sewing machine factory in the Russian Empire, and by 1914 it employed over 5,000 workers. The first motorcycles were built in the factory in February 1934. In 1935 they commenced series production of the PMZ-A-750 which had been designed by Pyotr Mozharov at NATI, for the Soviet Army.