"O" Motorcycle Brands
Names, Logos, & a Brief Company History
We are attempting to create a massive database on all things motorcycle, and archiving the history of the brands that have helped shape this industry is something that we think is important.
We consider this list "complete for now", but it will never be finished– we are building and expanding our motorcycle brands research section over time. If you know of another motorcycle brand or custom bike builder that starts with A and isn't listed here, please get in touch so we can add you to this list!
All Brands

Ossa
Ossa is a Spanish motorcycle manufacturer which was active from 1924 to 1982 and from 2010 to 2015. Founded by Manuel Giró, an industrialist from Barcelona, Ossa was best known for lightweight, two-stroke-engined bikes used in observed trials, motocross and enduro.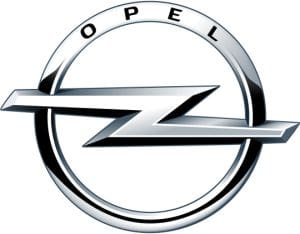 Opel
Opel Automobile GmbH is a German automobile manufacturer, a subsidiary of French automaker Groupe PSA since August 2017. Adam Opel founded the Opel Company in 1863 to make sewing machines and bicycles, and by the mid 1920s they were the largest producer of bicycles in the world. Motorcycle production was over three periods, the first between 1902 and 1907. From the Armistice of 1918 through to 1923 they built motor bicycles with the liquid-cooled engine powering the rear wheel. Franz Gnädig, who was previously a partner in the famous K.G. Krieger-Gnädig firm joined Opel in 1928, and this marked the beginning of the third phase of motorcycle production. The company purchased the rights to Ernst Neumann-Neander's brilliant Neander motorcycle, and they began building it as the Opel Motoclub, a stunning 500cc OHV 1 machine in red and silver.

Orionette
Orionette is a historic German motorcycle brand. The Orionette AG für Motorfahrzeuge (also: Orion AG für Motorfahrzeuge) was a German motorcycle manufacturer. The company was founded in 1921. The company's headquarters was the Industriehof Oranienstraße 6 in Berlin-Kreuzberg. There was also the serial production of the Orionette. It was one of the most important companies in the automotive and motorcycle industry in Berlin
Osborn Engineering Company
Osborn Engineering Company was a British manufacturer of motorcycles, which sold its machines under the OEC brand name. The company was founded by John Osborn in 1901, producing Minerva engined bikes. Later machines used a variety of engines from companies such as Blackburne, and JAP. In 1927 OEC introduced its first bike with the duplex steering system. The most famous model produced by the firm was the OEC Commander introduced in 1938, with a 500 cc single-cylinder Matchless engine and duplex steering.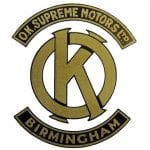 OK-Supreme
OK-Supreme was a British motorcycle manufacturer from 1899 to 1939 located in Birmingham. Grass-track racing versions of the machines continued to be available until 1946.