"L" Motorcycle Brands
Names, Logos, & a Brief Company History
We are attempting to create a massive database on all things motorcycle, and archiving the history of the brands that have helped shape this industry is something that we think is important.
We consider this list "complete for now", but it will never be finished– we are building and expanding our motorcycle brands research section over time. If you know of another motorcycle brand or custom bike builder that starts with A and isn't listed here, please get in touch so we can add you to this list!
All Brands

Lamborghini
In the mid-1980s, Lamborghini produced a limited-production run of a 1,000 cc sports motorcycle. UK weekly newspaper Motor Cycle News reported in 1994 – when featuring an example available through an Essex motorcycle retailer – that 24 examples were produced with a Lamborghini alloy frame having adjustable steering head angle, Kawasaki GPz1000RX engine/transmission unit, Ceriani front forks and Marvic wheels. The bodywork was plastic and fully integrated with front fairing merged into fuel tank and seat cover ending in a rear tail-fairing. The motorcycles were designed by Lamborghini stylists and produced by French business Boxer Bikes.

Lambretta
Lambretta is the brand name of mainly motor scooters, initially manufactured in Milan, Italy, by Innocenti. The brand name is known for its iconic scooters that to this day, still have a huge following among many collectors, scooterists, cutdown enthusiasts, and even racers. Lambrettas both can be converted to fun and relatively fast machines with little (but relatively expensive) modification. Many owners customize these scooters with elaborate customizations and paintwork and attend well-organised scooter rallies. The Lambretta has benefitted from advances in technology in the motorcycle world.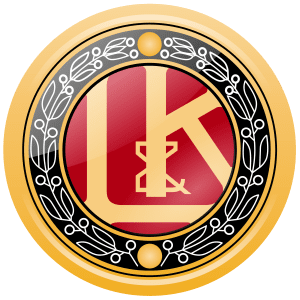 Laurin & Klement
Laurin & Klement was a Czech automobile, motorcycle and bicycle manufacturer founded in 1895 in Mladá Boleslav, Kingdom of Bohemia by automotive pioneers Václav Laurin and Václav Klement. It was acquired by industrial conglomerate Škoda Works in 1925 and re-branded as Škoda Auto, which is today the largest car manufacturer in the Czech Republic and a subsidiary of Volkswagen Group.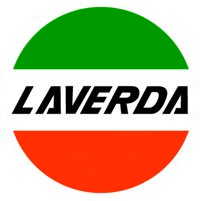 Laverda
Laverda was an Italian manufacturer of high-performance motorcycles. The motorcycles in their day gained a reputation for being robust and innovative. Laverda motorcycles also became a firm favorite among racing clubmen due to their record for reliable performance.

Lefas
Lefas is the brand name of the motorcycles, engines and other systems created by the Greek engineer Thanassis Lefas. In 1982 he decided to incorporate all his improvement ideas into a completely new motorcycle. Introduced in 1984, the 370cc motorcycle featured a large number of novel features in suspension (being the first to feature an unconventional single rear wheel support and single shock absorber), brakes, frame and engine, all entirely designed and constructed by Lefas. This superb bike was intended for production; Lefas had already planned different versions and personally worked on the infrastructure for series manufacture of all its parts, including the engine.
Levis
Levis motorcycles (1911–1940), manufactured by Butterfields Ltd of Birmingham, England were for many years one of England's leading marques of two-stroke motorcycle. Levis built two-stroke machines from 1911, adding a line of four-strokes in 1928, which ran to 1941 when production ceased.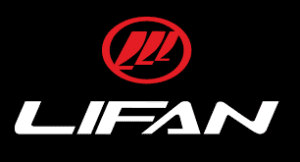 Lifan
Lifan Industry (Group) Co., Ltd. is a civilian owned Chinese motorcycle and automobile manufacturer headquartered in Chongqing, China. It was founded in 1992 and began to manufacture automobiles in 2005, with license-built microvans and a small sedan developed by Lifan. Lifan's vehicle products include passenger cars, microvans, dirt bike engines, entry-level motorcycles, mini-vehicles, and commercial trucks.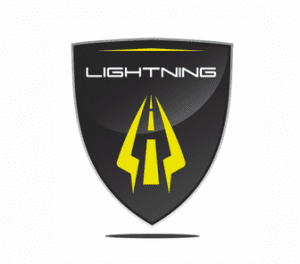 Lightning Motorcycle
Lightning Motorcycle Corp. is an American brand of electric motorcycles. CEO and Founder Richard Hatfield started the company in 2006 in San Carlos, California. Founder Hatfield looked to convert a motorbike to electric with lithium batteries after participating in an electric Porsche race team. Lightning Motorcycle then converted a former Yamaha R1 race bike to electric in 2006. The bike featured over 60 horsepower, about 70 pounds-feet of torque and a top speed of 100 mph.

Loncin Holdings
Loncin Holdings, Ltd is a large company in Chongqing, China that distributes throughout the world. It is best known for its Loncin brand of motorcycle and ATVs produced by its subsidiary Longxin Motorcycle Industry Co., Ltd.[citation needed] and for the UAVs produced by its Loncin UAV subsidiary. In Italy, its motorcycles are sold under the Italika brand name in Mexico, AKT in Colombia, Viper Motorcycles in Ukraine, Minsk in Russia and Belarus, and Zanella in Argentina.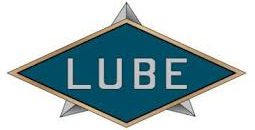 Lube Motorcycles
Founded in 1947, Lube Motorcycles was a Spanish motorcycle manufacturer, based in Barakaldo. Their motorcycles used engines from NSU, another motorcycle manufacturer. At the time of maximum production, the company built nearly 1000 bikes per year, and its popularity was such that it was considered the "bike of the people".