"K" Motorcycle Brands
Names, Logos, & a Brief Company History
We are attempting to create a massive database on all things motorcycle, and archiving the history of the brands that have helped shape this industry is something that we think is important.
We consider this list "complete for now", but it will never be finished– we are building and expanding our motorcycle brands research section over time. If you know of another motorcycle brand or custom bike builder that starts with A and isn't listed here, please get in touch so we can add you to this list!
Popular Brands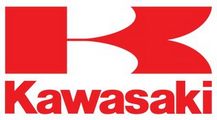 This legendary Japanese motorcycle brand is known as much for their high-horsepower Supersports as they are their relaxed and comfortable long-range cruisers.


KTM is the largest European motorcycle manufacturer, selling more than 200,000 motorcycles every year. Known for their adventure motorcycles, dirt bikes, and sportbikes.
All Brands

KTM
KTM AG is an Austrian motorcycle and sports car manufacturer owned by Pierer Mobility AG and Indian manufacturer Bajaj Auto. It was formed in 1992 but traces its foundation to as early as 1934. Since 2012, KTM has been the largest motorcycle manufacturer in Europe for four consecutive years. Globally, the company is among the leading off-road motorcycle manufacturers. In 2016, KTM sold 203,423 motor vehicles worldwide.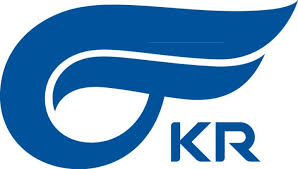 KR Motors
KR Motors Co. Ltd. is a South Korean motorcycle manufacturer. Founded in 1978 as a division of the Hyosung Group of industries, Hyosung began producing Japanese Suzuki motorcycle designs under license for the South Korean market in Changwon, South Korea in 1979. In 1986, they established their own research and development center in Hamamatsu, Japan, and the next year, they began mass production of their own designs. They were the official motorcycle supplier for the 1988 Summer Olympics in Seoul. Recently, KR Motors has expanded from its traditional business of simple and efficient bikes for commuting into the recreational market.

Kawasaki Heavy Industries Motorcycle & Engine
Kawasaki Heavy Industries Motorcycle & Engine is the motorcycle division of Kawasaki. Kawasaki motorcycles are manufactured at plants in Japan, Michigan, Philippines, India, Indonesia, Bangladesh and Thailand. Kawasaki first started developing a motorcycle engine in 1949. The development was completed in 1952 and mass production started in 1953. The engine was an air-cooled, 148 cc, OHV, four-stroke single cylinder with a maximum power of 4 PS (2.9 kW; 3.9 hp) at 4,000 rpm. In 1954, the first complete Kawasaki Motorcycle was produced under the name of Meihatsu, a subsidiary of Kawasaki Aircraft.

KTM Asia Motorcycle Manufacturing
KTM Asia Motorcycle Manufacturing is the Asian motorcycle division of KTM based in the Philippines. The company focuses on producing motorcycles for the Asian market. Four of KTM's Street models – the 200 Duke, 390 Duke, RC 200 and RC 390 are currently manufactured in the plant in the Philippines.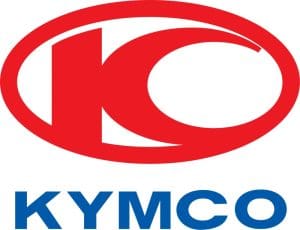 Kymco
KYMCO or Kwang Yang Motor Co, Ltd, is a Taiwanese company that manufactures motor scooters, motorcycles, and ATVs for worldwide distribution. KYMCO's headquarters and factory are located in Kaohsiung, Taiwan, with about 3000 employees, and producing more than 570,000 vehicles per year.
Killinger and Freund Motorcycle
The Killinger and Freund Motorcycle was an attempt in 1935 by a group of five German engineers from Munich to design a more streamlined and modified version of the German Megola front-wheel drive motorcycle. The work took three years to complete but the result was impressive. The engine displacement stayed the same as the Megola at 600 cc but was much lighter and more simplified than a standard 100 cc motorcycle of the time.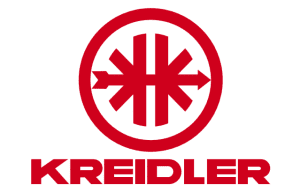 Kreidler
Kreidler is a German manufacturer of bicycles (electric and non-electric), mopeds and motorcycles. They are part of the Cycle Union group based in Oldenburg, Germany where bikes are built and distributed to dealers mainly throughout Europe. Kreidler was active in Grand Prix motorcycle with great success in the 1970s and 1980s, scoring eight world champion titles in 50 cc class.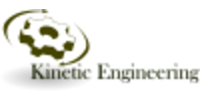 Kinetic Engineering Limited
Kinetic Engineering Limited is an Indian automotive manufacturer. The company was founded in 1972 by HK Firodia. Today it is an automotive component manufacturer which formerly sold two-wheelers under the brand names Kinetic Honda and later Kinetic Motors. Later Kinetic Engineering formed a joint venture with Honda Motor Company to introduce Kinetic Honda scooters, which had electric start and gearless transmissions.