The jury is out – and of all the machines on the Misano's Wednesday circuit, Yamaha's Monster Energy team saw the quickest rider!
Doing the honors was none other than Fabio Quartararo, who – according to a press release issued by Monster Energy Yamaha via Roadracing World – is really liking the bike Yammie gave him.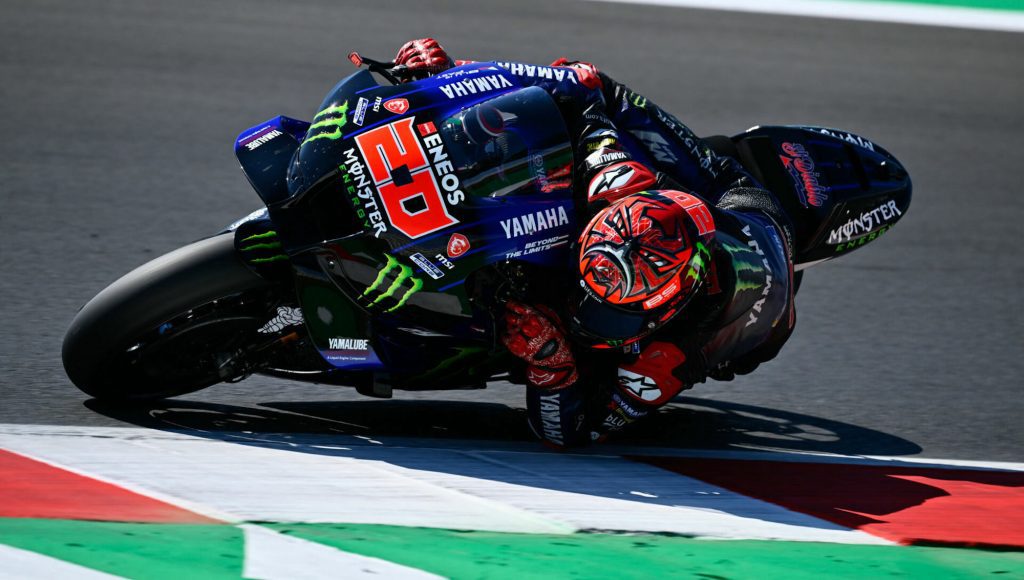 The relevance of this is night and day; if you recall, Quartararo refused to sign on with the Japanese marque until they were able to give him a bike worthy of his talents at the yoink – and fair.
This is MotoGP's reigning 2021 Champion, after all. 
"His improved feeling with his YZR-M1 put the Frenchman in a great mood as he tested fairings and winglets in the afternoon," states the report.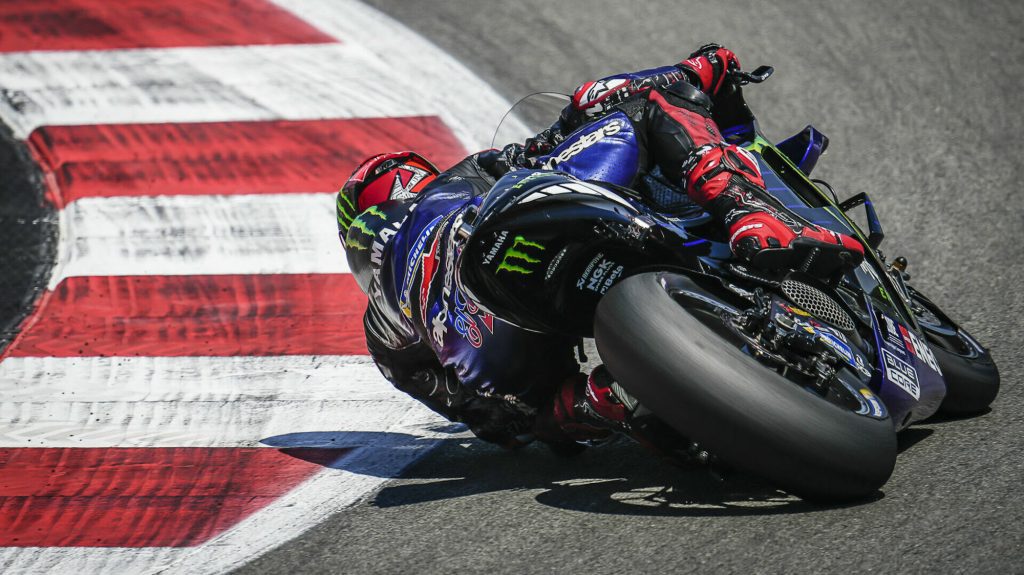 "Quartararo clocked 288.3 km/h in the pre-lunchtime running on Wednesday, third on that metric at less than 2 km an hour slower than Jorge Martin (Prima Pramac Racig) Recorded on one of the Bologna Bullets…'El Diablo' admitted he used a slip stream to achieve that speed, but was still quite happy with what the Iwata manufacturer has rolled out."
With the 2022 World Championship not too far away (and a purported new chassis situ for Team Blue), we'll be looking forward to seeing the results hit the 2022 docket.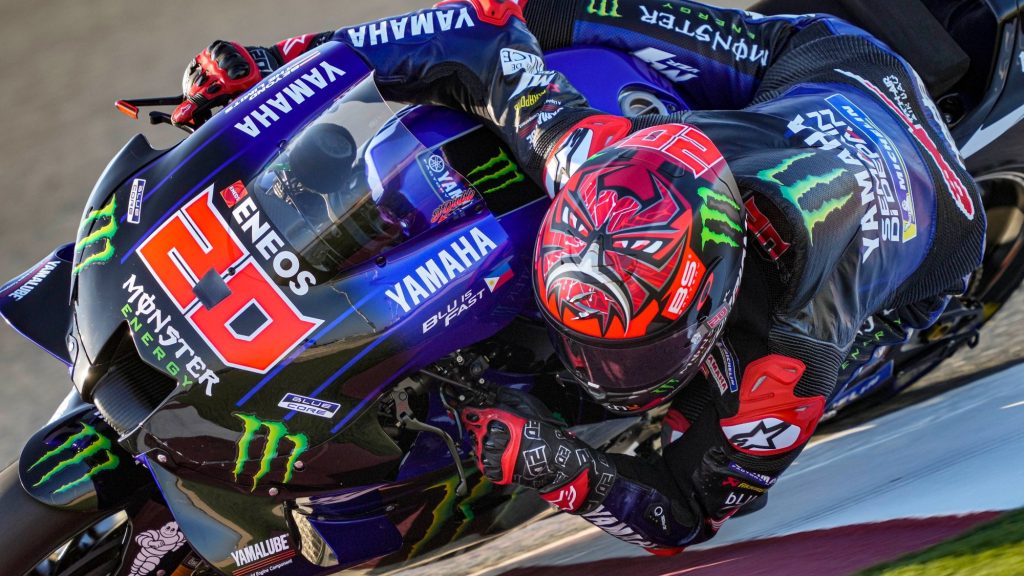 Join us after Sept 16 for the festivities, drop a comment below letting us know what you think, and as ever – stay safe on the twisties.