Happy Mother's Day to all the mums riding out there from MotorBikeWriter. To celebrate, we have asked author and mother Leigh Hutton* to tell us what it means to be a motorbiking mother.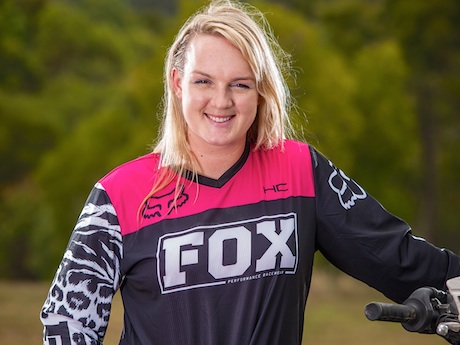 Mother's Day can generally be defined as a day of the year on which mothers are particularly honoured by their children.
It is a modern celebration of motherhood, maternal bonds, and the influence of mothers in society.
A more amusing, but possibly less accurate definition can be found in the Urban Dictionary: "A day in May when you MUST give a gift to YOUR mother and EVERY mother in your family . . . if not they'll treat you like s*i% and call you selfish, no matter how much you REALLY love them . . ."
A day when people show how materialistic they really are, a day when people get mad at you over a damned gift."
Bit of a laugh, sure, but for the moto mums that I know – this Rev Girl included – a material gift isn't nearly as appealing as a day at the track, enjoying motorcycling with our families (in less of course that present is a motorcycle lol).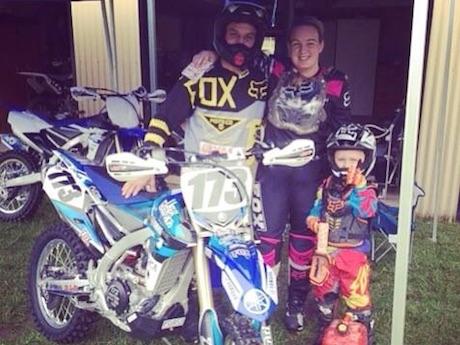 I couldn't think of a better way to spend Mother's Day than on the back of a dirt bike, riding with my husband and three children. It's a passion we all share, and one we are incredibly grateful for.
Motorcycling is one of the greatest family sports, and for female and male motorcyclists alike, one having children can really enrich. As they say, "Families that ride together, stay together." And I have certainly observed this to be true.
There are few activities more thrilling and exciting that a whole family can enjoy together, from grandma and grandpa, to mum and dad, daughter and son, and even extended family.
Horses do come to mind, although I myself have had a bit more trouble encouraging the hubby and boys in the direction of our lovely four-legged companions. Although it is hilarious when the husband attempts a ride, and finds that the pony does not have brakes, but a rather receptive throttle.
This Mother's Day, I implore you: hit the track, hit the trails, hit the road (for those of you with teenage children, and for goodness sake please watch out for those cars!).
A huge HAPPY MOTHER'S DAY to all of you wonderfully supportive, hard-working moto mums.
Ride safe, have fun, live the moto life.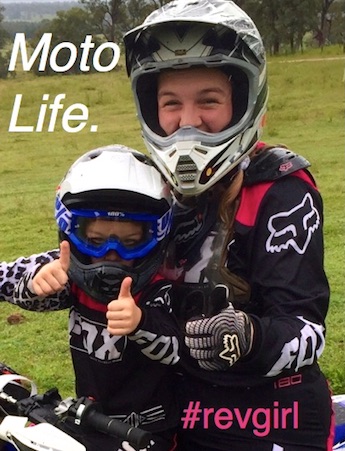 * Leigh Hutton is a former Canadian ice-racing, enduro champion and author of the successful Rev Girl series of young adult novels.