More:  2001 Mid-Atlantic Italian MotoFest Photos Page  |  2002 Mid-Atlantic Italian MotoFest Photos Page  |  Moto Guzzi Page  |  Ducati Page  |  Motorcycle News Page
Check out the Mid-Atlantic Italian Moto Festival website.
The event was held on September 22, 2002 in Shepherdstown, West Virginia.
Lots of great motorcycles and loads of fun!
(Photos from the 2001 event)
Page 1: Click on a page number to see more…
NOTE: If you use any of these photos, please give credit and a link to webBikeWorld.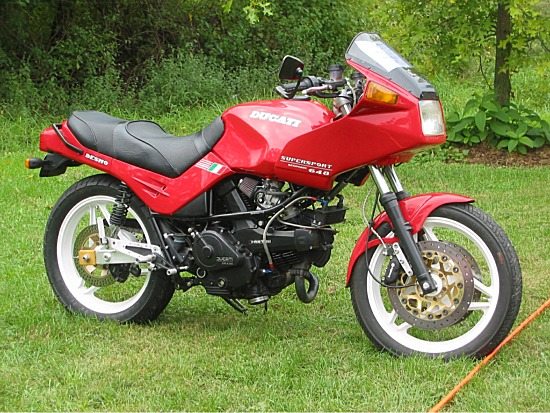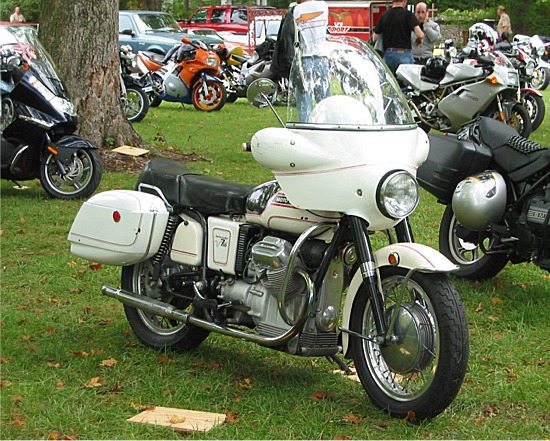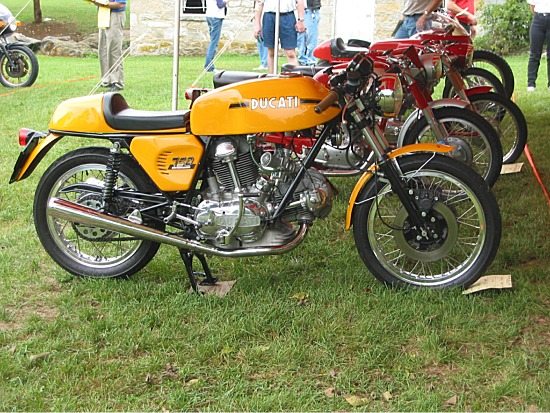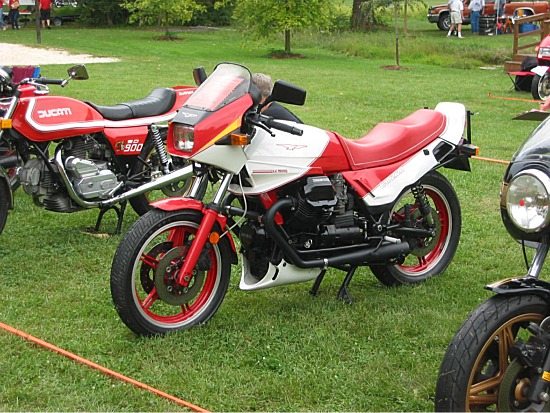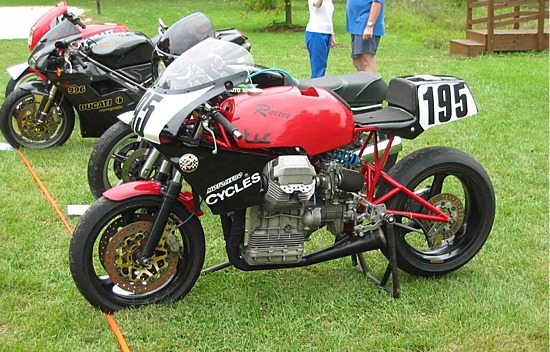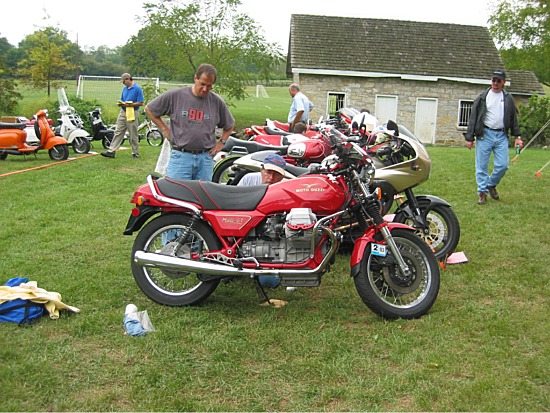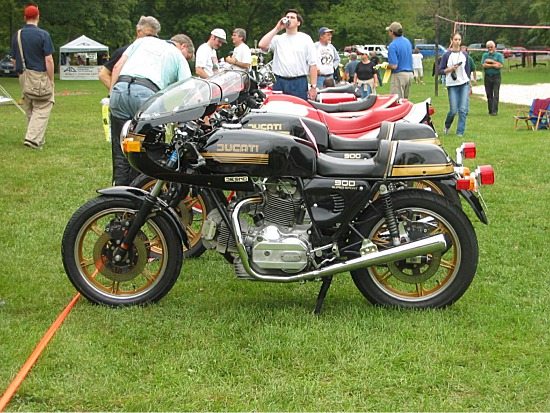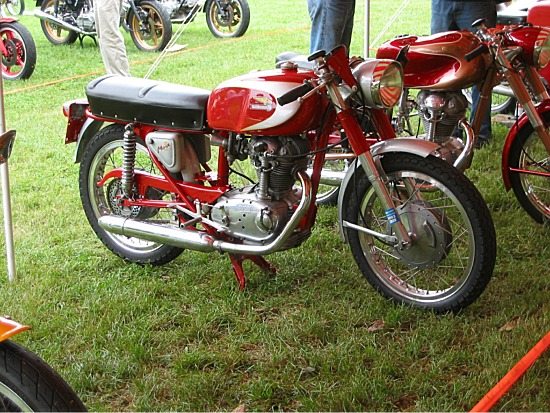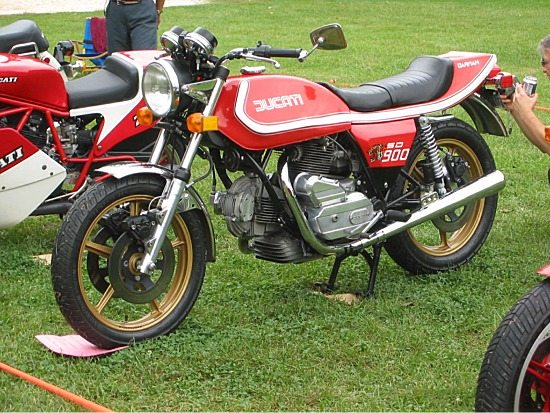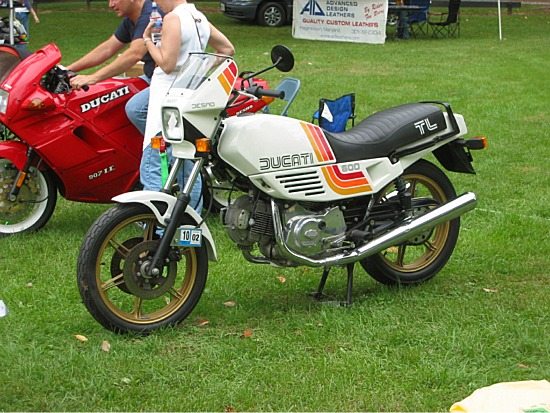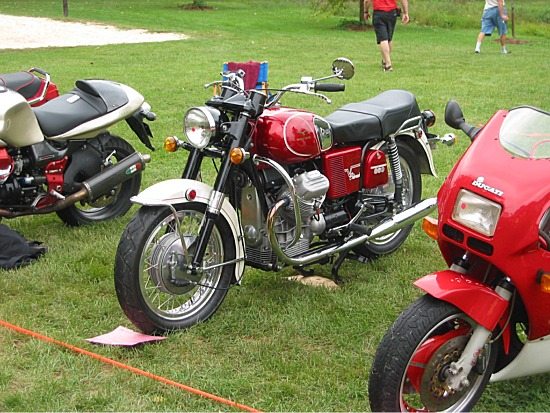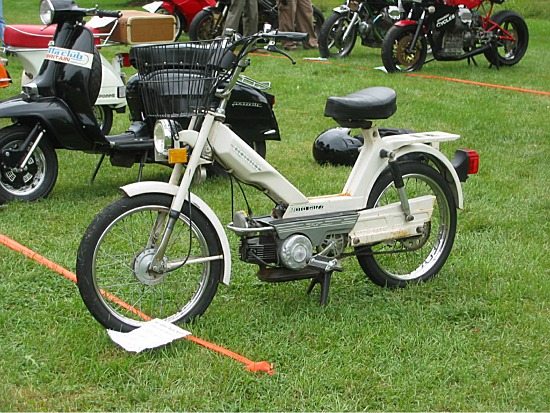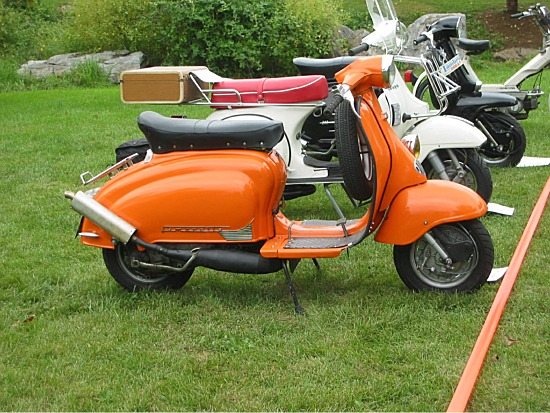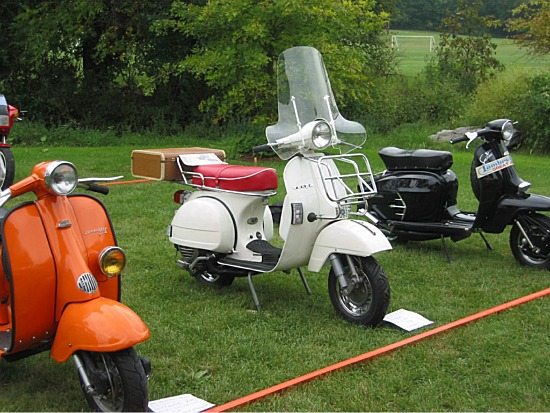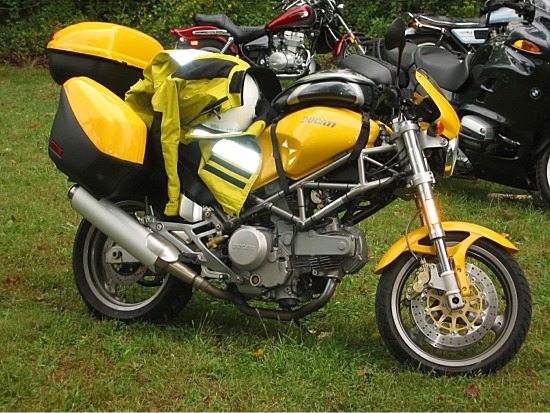 Update: Ducati Monster owner "T.M." wrote this note about his Monster 620 with Ducati panniers: "I was checking out your web site photos of the Italian Motofest and was surprised (shocked) to see my little monster on page 5. (Yellow '02 Monster 620ie – with Ugly Lime Yellow Roadcrafter suit piled on top.) Given all the beautiful and serious hardware in the parking lot, who would have guessed it would make the web? The bags and mounting hardware are a package that Ducati is selling (made by Nonfango) – apparently the panniers are the same as for the Ducati ST – I think the top box has a slightly different design. The kit went on easily, the trickiest item was swapping in the provided rear turn signals (needed to clear the panniers). Although the bike looks a bit high and heavy in the back, the hard luggage doesn't seem to affect the handling. I did a long, fast ride on Saturday with some of the other Motofest guests – with the luggage fully loaded – no problems on the West Virginia twisties. Thanks for showing the bike."
More info: "I guess the Monster models are popular enough that there are a significant number of riders that are interested in touring on them. (It's not surprising that Ducati finally came out with a package of hard luggage.) I was looking for a luggage solution when I first got the bike this summer and hadn't found any solutions that I liked. Around the middle of August, Ducati posted a side bar on their web site featuring some of their monster touring solutions. My dealer hadn't even heard of the items – so I contacted Ducati North America directly – they told me that the items would only be imported into the US starting in September. Armed with the parts numbers and this info, I had Battley's make a special order – my guess I was one of the first customers in the U.S. to get the package. This was actually a three part order: 1) Panniers and basic mounting hardware 2) Top box with additional rack that is an add on to the basic mounting hardware. 3) Fly screen (color matched to the bike.) Apparently Ducati is offering some larger, entirely clear wind screens which might be better for long tours; but I just didn't like the look (esp. when the luggage isn't mounted.)"
Thanks for sharing, T.M.!