European motorcycle clothing brand Macna will add a dry cooling vest to their range next month in plenty of time for the coming hot summer months of riding.
Macna Australia spokesman Ron Grant of Link International says the dry vest will arrive in late September at $249.95 to join  their current Macna wet vest at $159.95.
Both are designed to be worn under ventilated jackets for maximum effect.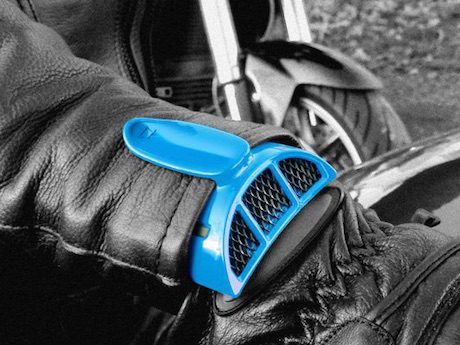 Any device, such as Ventz, that cools you down in summer is a safety feature, but they should never replace the liberal consumption of water.
Riders have been known to die from dehydration.
Dry cooling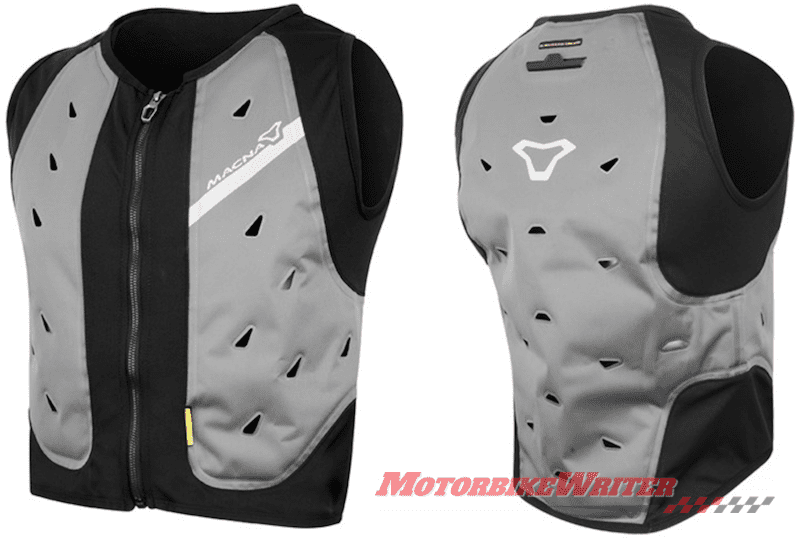 The Macna Dry Cooling EVO vest has an internal half-litre water bladder that you fill up.
As it evaporates it cools you down without having to sweat so your body stays nice and dry.
They claim a 500ml fill will last up to three days.
The vest is made of nylon jersey with an anti-bacterial treatment so you can wash it.
It includes holes for extra ventilation and Macna claim it weighs about 1kg, but that is probably without water in it.
The dry vest is available in sizes S to 5XL.
I haven't used this vest yet, but hope to test one later this year.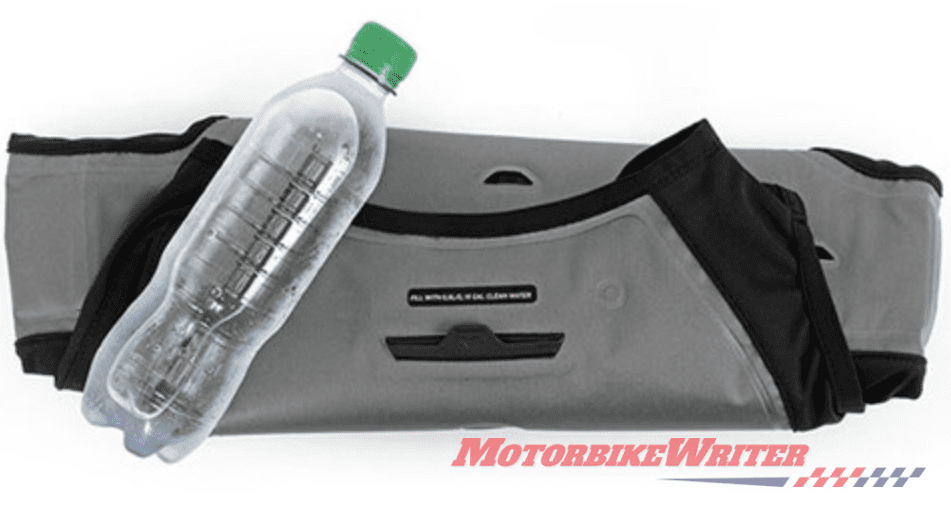 Wet cooling
The Macna wet cooling vest uses a more traditional cooling method like many other vests on the market I've tried.
It uses the same evaporative cooling method and requires the user to soak the vest in water.
Of course, the problem is you get wet as well.
It is made of polyester with an anti-bacterial treatment and comes in sizes S to 3XL.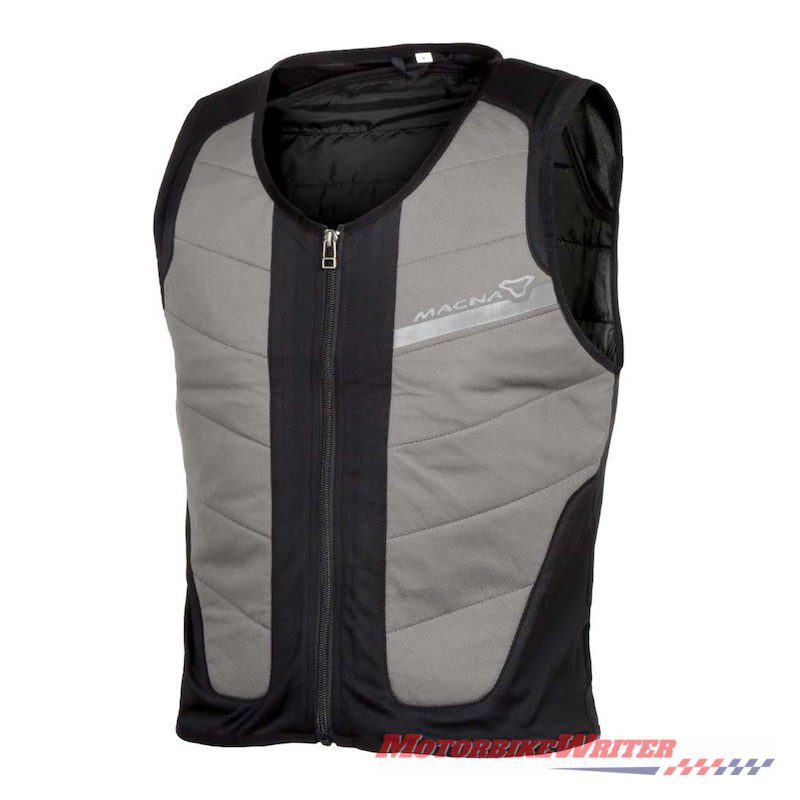 I've tried these types of vests before. They work, but they are messy and they don't last all that long.
However, Macna claims this takes about eight hours to evaporate.
Once filled, these vests can be fairly heavy until the water evaporates.