Jeremy McGrath's just debuted a new bucket theme for the brains of the good bike community – and the latest Showtime replica features the Moto-10 Spherical (naturally). 
Designed by industry legend Troy Lee, the Moto-10 Spherical is another prime example of McGrath's preferred bubble designs. 
"Not only is this our most advanced off-road helmet, it's a piece of Bell history," lauds the Bell Helmet website.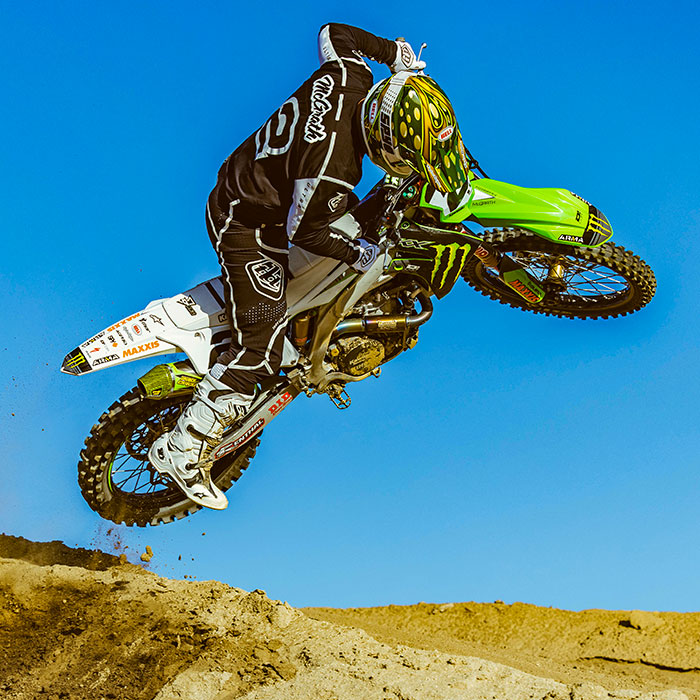 For advancements, the Moto-10 earns its $869.95-$919.95 USD price tag, with the lid passing DOT (US), Snell 2020 (US), and ECE specifications and weighing between 1390g and 1600g (that's around 3-3.5lbs).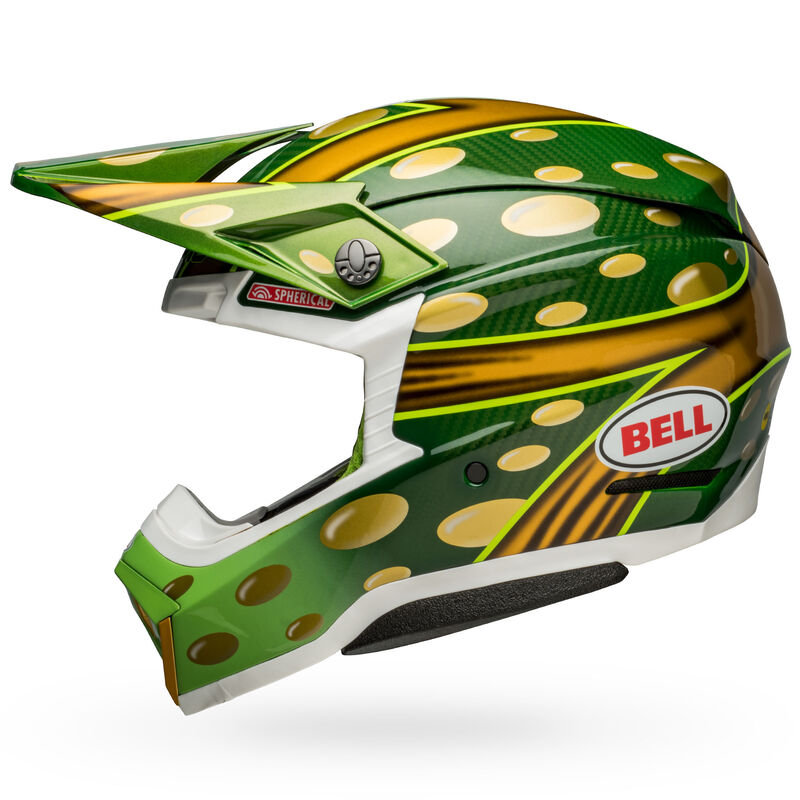 Perks include the brand's Thermal Exchange Airflow System™, a fully adjustable flying bridge visor with air and intake vents, and a segmented 3K carbon shell… and a padded, lined helmet bag included to protect the whole package.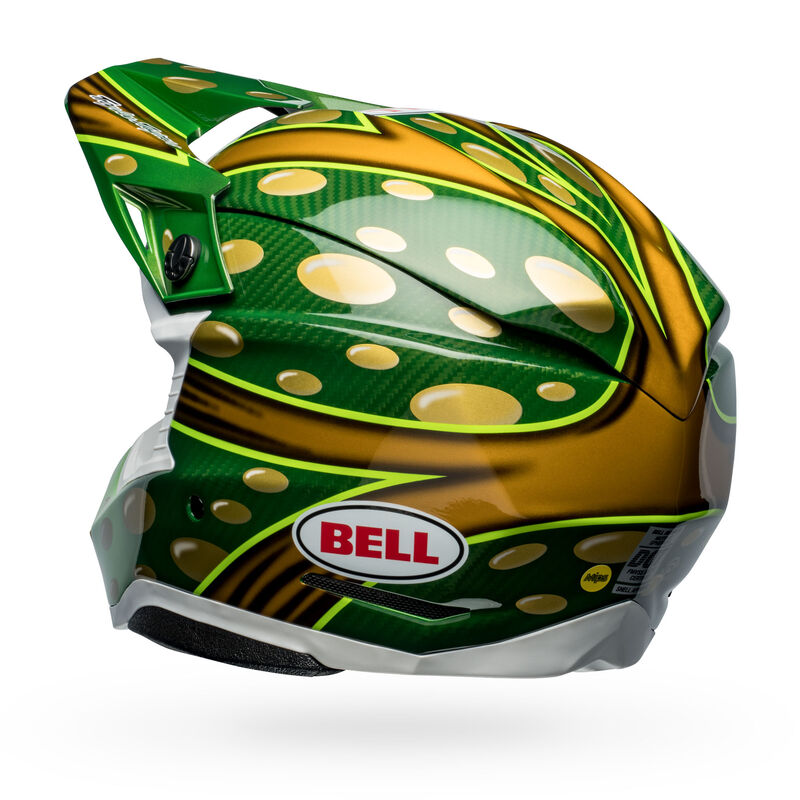 "Born from the needs of top athletes around the world, the Moto-10 is our most advanced off-road helmet that sets a new industry standard," states the Bell Helmet website.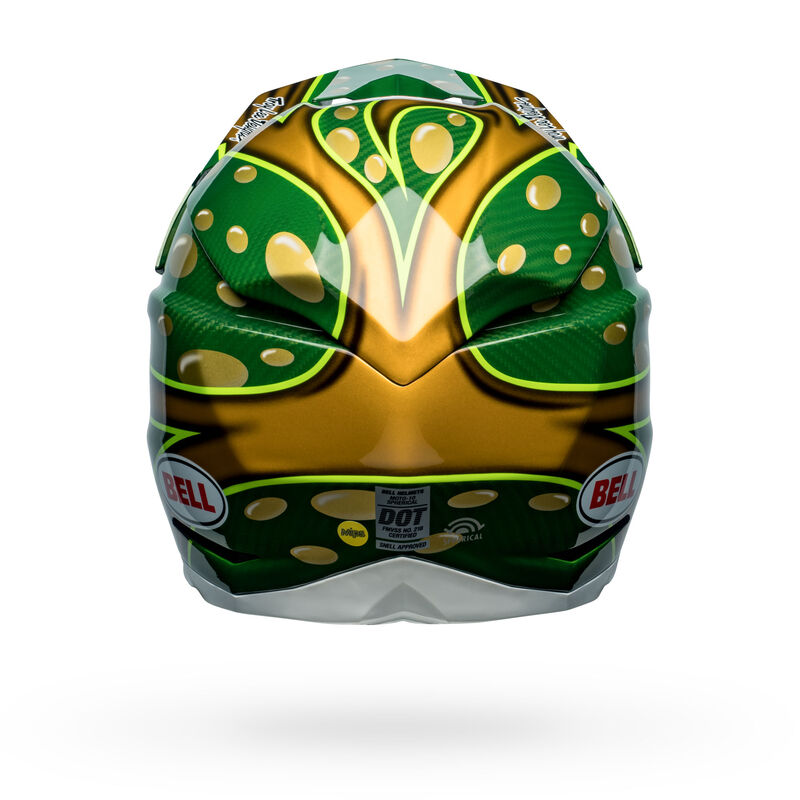 "As a direct result of our athletes' influence and feedback, the Moto-10 achieves a winning combination of increased protection, weight reduction, and extreme airflow, enhancing the rider's experience and confidence."
"As racing evolves, so do we."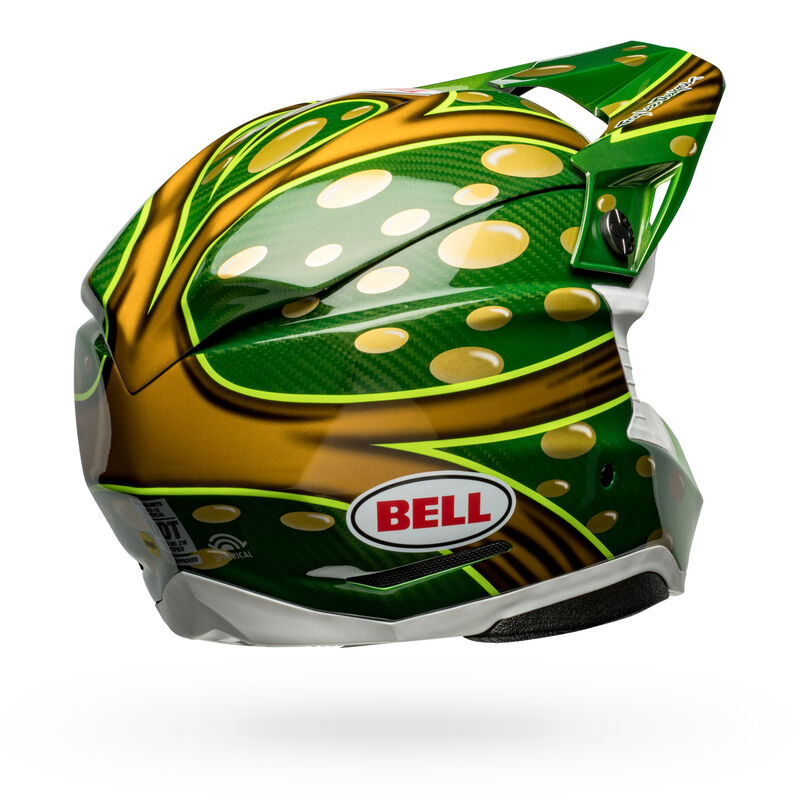 Be sure to secure your own McGrath Replica 22 in Gloss Gold/Green asap – we hear they're expecting to run out soon. 
For other related topics, check back at our shiny webpage, subscribe to our newsletter, and as always – stay safe o the twisties. 
*Media sourced from Bell Helmet's recent press release*