Tyre reviews are only worthwhile if they include wear characteristics which means a long-term review is necessary.
So, with a recent 480km day ride completed, our review of a set of Avon Tailrider tyres can now include details of how they are performing after 2500km.
The tyres fitted to our long-term CFMoto 650MT are the 120/70ZR17 AV54 and 160/60ZR17 AV53 Trailriders which we reviewed shortly after fitting.
The triple-compound Trailriders are described as 10% offroad and 90% road.
Our recent 480km ride put them to the test with a mix of smooth tarmac, very broken tarmac, one road made from volcanic rock and also varying degrees of unsealed road, some with water crossings. The previous week, we had the pleasure of two days with wet roads.
Perfect conditions to evaluate these "all-road" tyres.
As a road tyre, we have high praise for the overall design and capabilities. They simply do not put a foot/tread wrong and are performing without any cause for concern. 
The levels of grip, road noise and compliance over bumps and similar is excellent.
There are many tyres on the market that would be better for trackdays, but in the real world, the Avons deliver.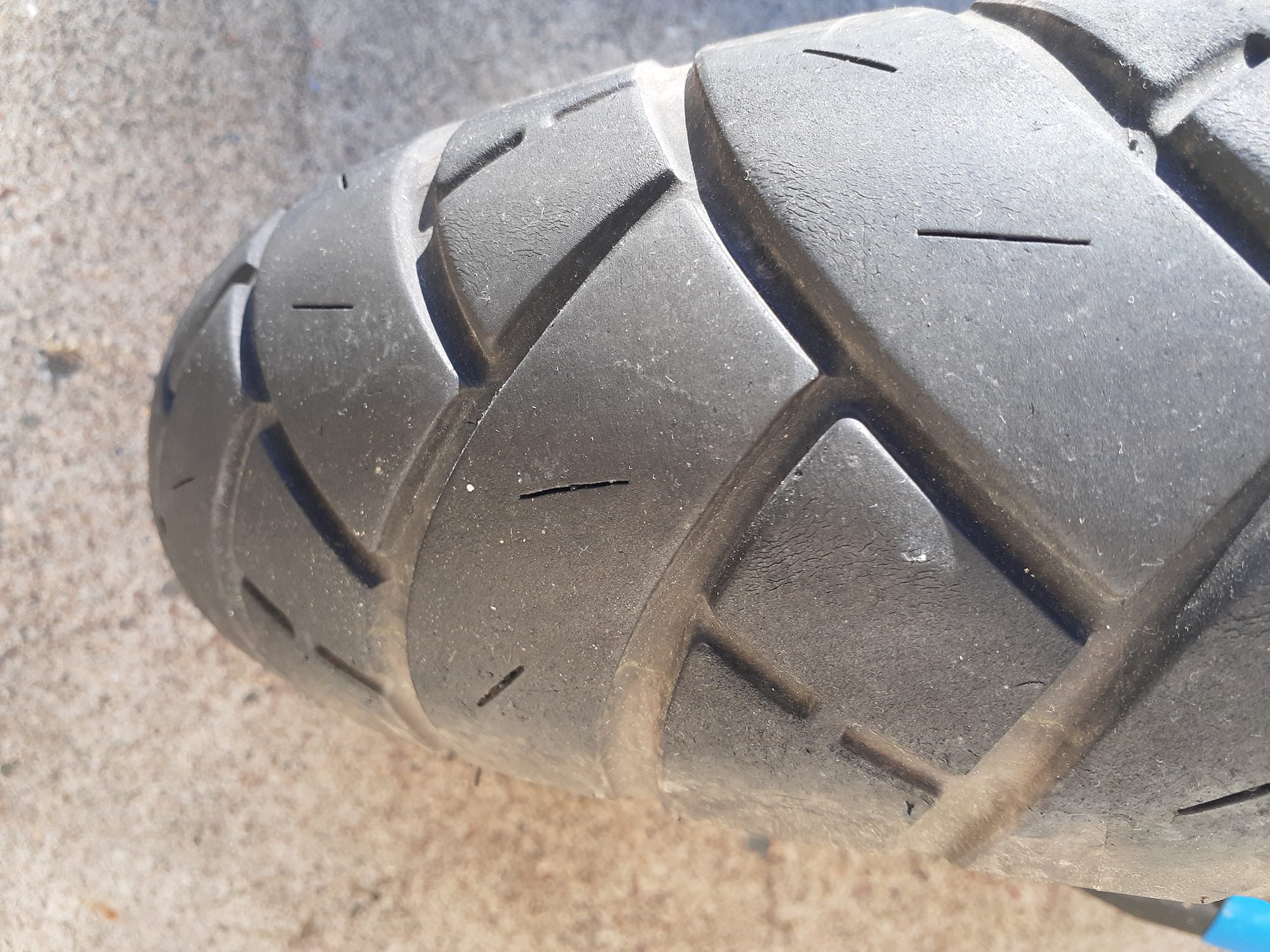 In the wet, the Trailriders provide consistent and predictable grip and braking control, with the wider and deeper-than-usual tread design allowing standing water to easily disperse.
The Trailriders are fine on unsealed roads, but would best suit riders who only occasionally get their rubber dirty. If you ride more dirt than tar, Avon's Trekrider range would provide better levels of confidence.
We have been riding with 30psi in the front and 33psi in the rear and wear on either tyre has been minimal to date.
The dual-compound rear can easily be seen, especially after a dusty road, and both compounds are wearing well.
Overall, the Avon Trailriders impress as under-rated tyres for occasional ADV riders.