The Lions Rd on the Queensland and NSW border has reopened to traffic after bridge work  closed the popular motorcycle route from January.
It was supposed to be closed to traffic for only six months, but bad weather has forced delays until December 15, according to Roads and Maritime Services.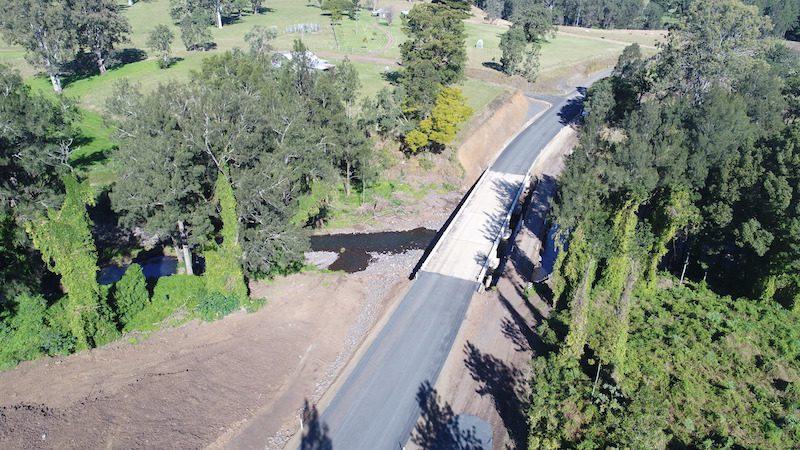 Heavy traffic
Now that it is open, heavy traffic will be permitted on the road as the picturesque wooden bridges – some single lane – have been replaced by modern, two-lane, concrete bridges. They will have no load limits, allowing trucks and caravans to use the route.
While the work will now keep the road open in flood times, it may become a slower trip with riders hindered by slow-moving trucks and caravans using the shorter route.
Kyogle Council says the new bridges will help the local timber and beef industries, so we can expect logging trucks and cattle transports on the road.
The alternative route along the Mt Lindesay Highway and Summerland Way almost to Woodenbong is 24.3km longer, so many other interstate trucks and grey nomads may also start choosing the hilly Lions Rd.
Tourism industry
Council says the bridges will help the tourism industry, but it certainly won't help motorcycle tourism if the road is open to big trucks and caravanners.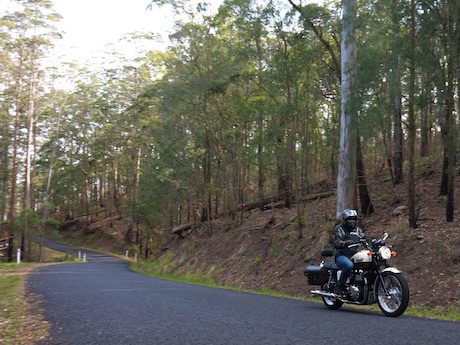 Organisers of the Lions TT to postpone their September event blamed the delays to the opening of the road on the cancellation of the event this year.
Kyogle Council says the two-lane concrete bridges will mean faster and easier access for emergency vehicles in the event of a crash.