French motorcycle and car customiser Lazareth has unveiled a lighter and cheaper R1-powered leaning quad than the V8-Maserati-powered "bike" launched in 2016.
In the meantime, the company has also produced a jet-powered flying motorcycle prototype.
All are being built in very limited production runs of 5-10 with prices on application.
Cheaper and lighter
Obviously the new Euro-approved R1-powered LM410 quad is lighter than the Maserati-powered LM847 and most likely a lot cheaper at about €100,000 (about $A163,000).
"It was designed to be lighter, more manageable and accessible to as many people as possible," they say.
"This civilised version still retains the hyper sport style and the genes of the Lazareth brand."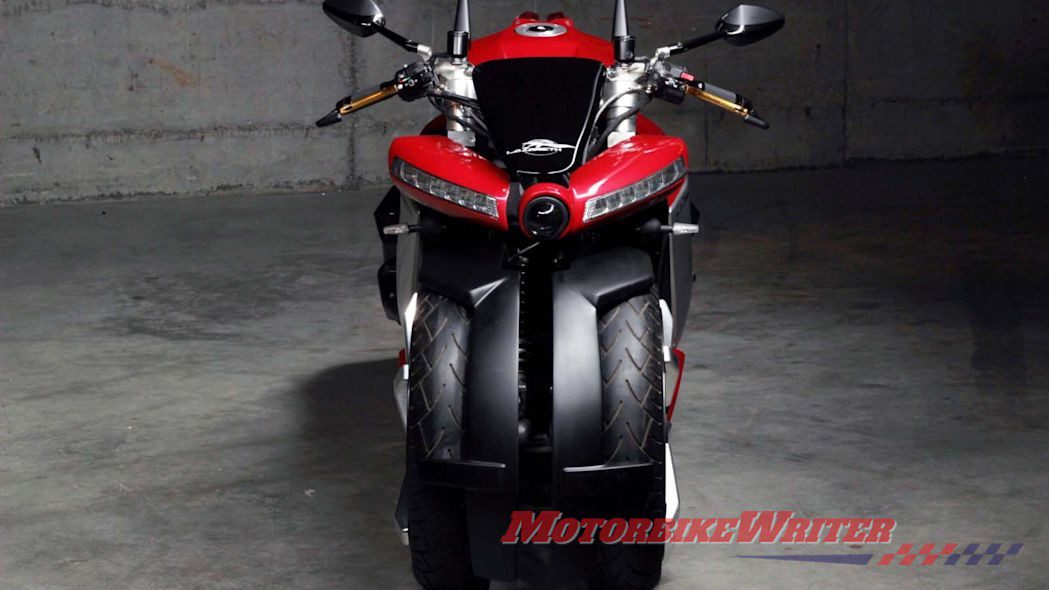 They claim the four wheels improve traction under acceleration, braking and cornering while still leaning like a normal motorcycle.
Like its bigger brother, it has a pendulum leaning system which is blocked by a mechanism when stationary so that it doesn't need a sidestand to remain upright.
It features Rizoma billet aluminium controls and TFX shock absorber like the LM847.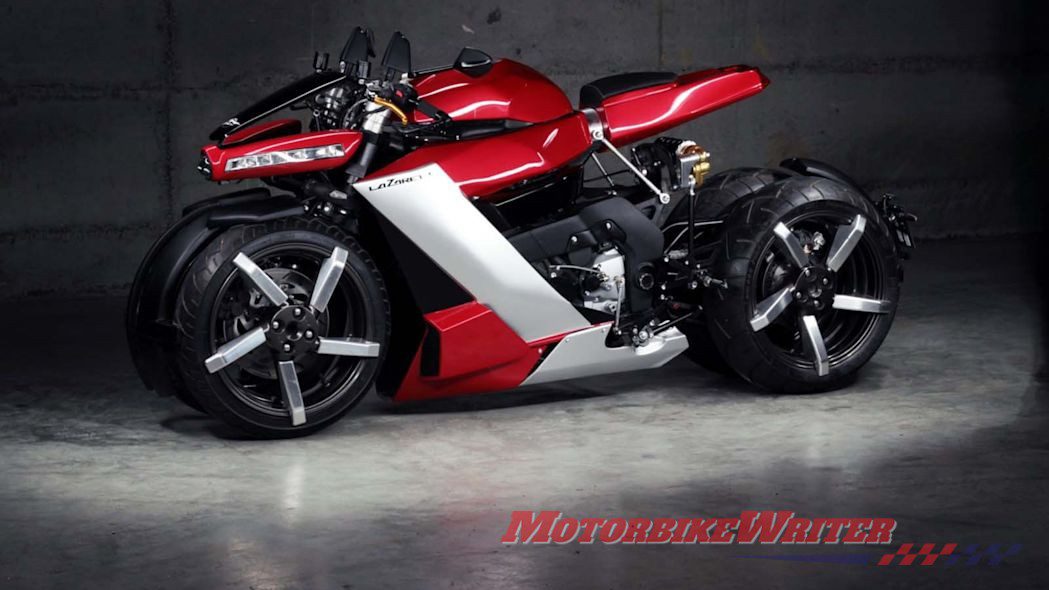 More leaning quads
There have been other leaning four-wheeler concepts before powered by all sorts of massive engines and they've even featured in moves such as Tron and Batman.
In real life, Honda, Kawasaki and Yamaha seem to be leaning ('scuse the pun) towards producing leaning multi-wheelers.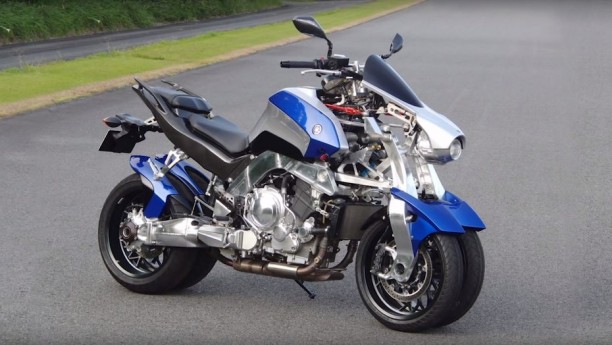 We can understand the attraction for people who can't lift a heavy bike off its side stand and appreciate not having to put their foot down to hold the bike at the traffic lights.
There is also the safety aspect of the extra traction this concept affords.
However, the extra weight requires a more powerful engine and reduces efficiency, while the machine is needlessly complex and expensive.
We also think they look quite hideous.
Two wheels is still cheaper and more efficient.
What do you think of leaning multi-wheeler "bikes"? Leave you comments below.