Lambretta scooters has returned to the Australian market and "hit the floor running" with six models and a Pirelli Limited Edition V Special 200 arriving soon.
Pirelli V 200 scooters run on their Angel tyres and feature two-tone matte grey/black with red highlights and special badges and numbering.
Only 999 are being made and Australia will get 25 at $5390.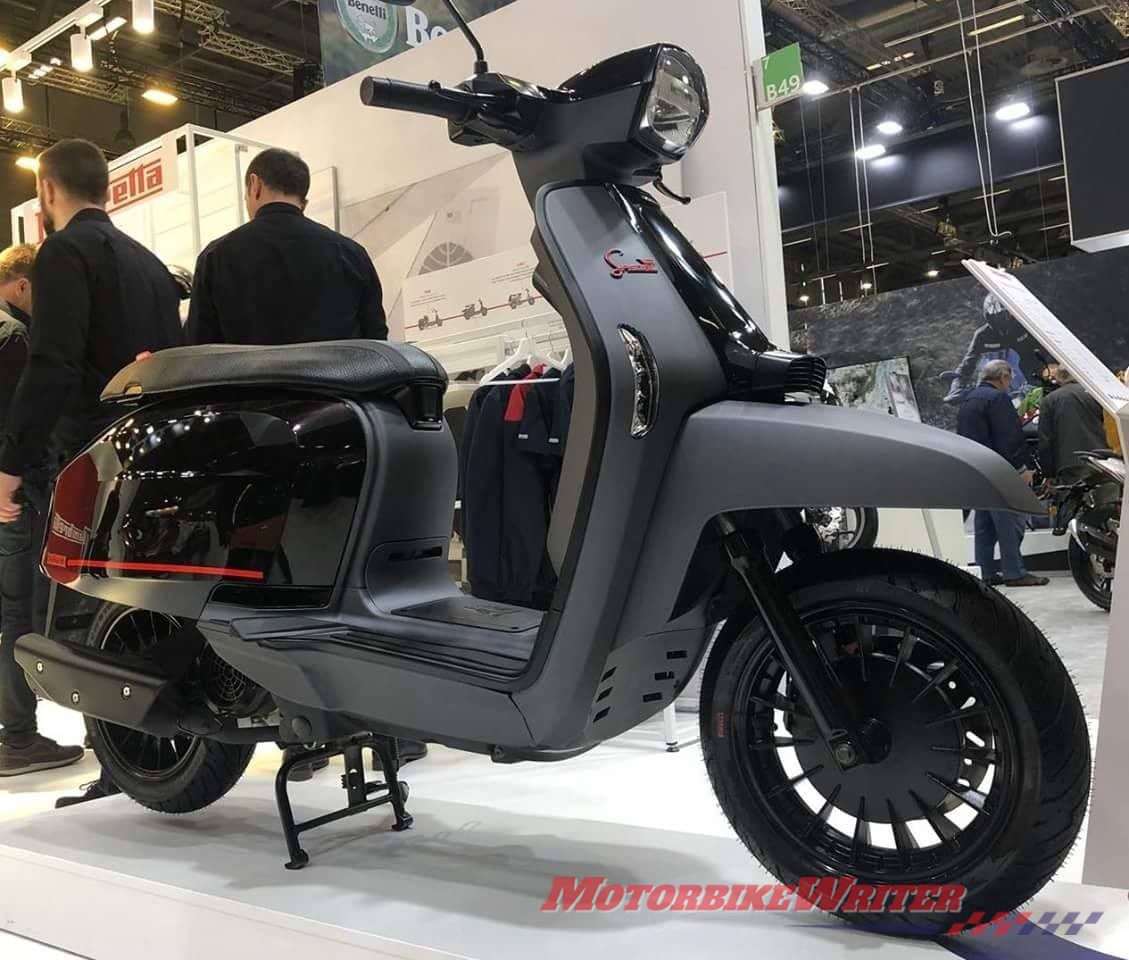 Lambretta Australia brand manager Goetz Neugebauer says they have relaunched the brand with eight dealers who have "a good profile and reputation and long experience in the industry".
"We are negotiating with a few more dealers so we will have more coming on board over the next months," he says.
"We have hit the floor running. Each city and state is, of course, different. Strongest impact is by Ace Scooters in Perth.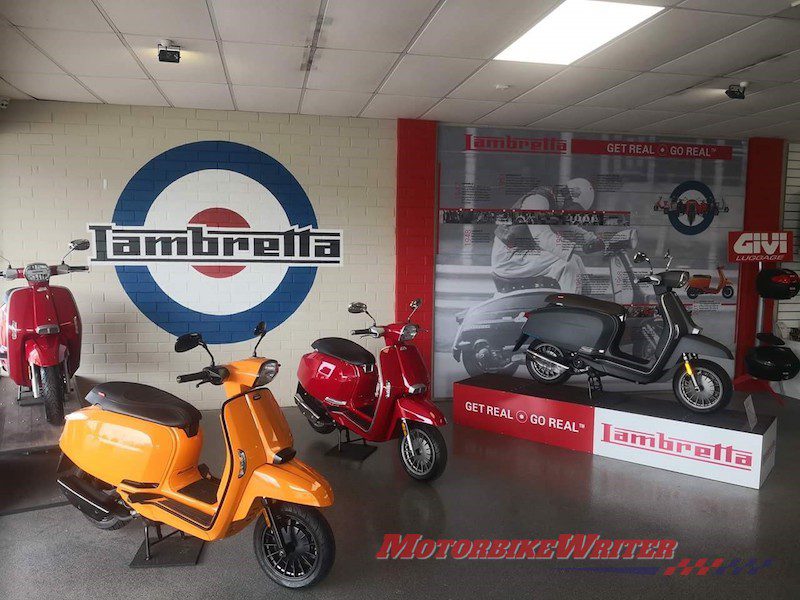 "(Dealer principal) Fredy has come on board long before launch and set up his shop as a flagship store with the right look from day one.
"He is already levelling up with Vespa sales in the class (Primavera/Sprint 150 and Vespa Primavera 50).
Lambretta owners
Lambretta has had a chequered history in recent years under various guises and ownership. The Italian scooter brand now has Dutch consortium ownership.
Their scooters feature largely Taiwanese-made SYM engines and frames with styling by Kiska who design for KTM.
Unlike most Asian scooters they have a steel body and frame, LED lighting, USB port, Pirelli tyres, Bosch ABS and disc brakes.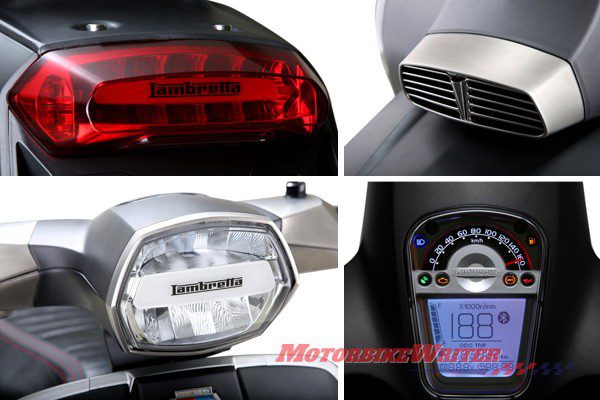 Goetz says the new Lambretta scooters have "hit a sweet spot".
"She has style, quality, brand name and options for individual customisation without the hefty price tag of the Vespa," he says.
"It is a bit early to categorise the buyers. We have male and female, scooter enthusiasts but also urban dwellers (hipsters) as customers already."
Prices (plus on-road costs) for the full Lambretta fleet are: V50 and V50 Special $3590, V125 and V125 Special $4290, and V200 and V200 Special $4990 and Pirelli $5390.
All come with a two-year Lambretta Factory Warranty.